Guess what beautiful piece of architecture just hit the market for the first time ever? If you said Bob Hope's mushroom palace in Palm Springs by John Lautner, you're correct! The house was designed in 1973 (finished in 1980) and was supposedly built to resemble a volcano built into the mountain side. It's massive windows take in the sweeping vistas of Palm Springs and The Coachella Valley. And it's a biggie - one of the largest homes Lautner designed with six bedrooms, ten bathrooms, gardens, spa, pool, it goes on and on......it spans 22,000 square feet....!
I love the visor like arches, the open portico in the center of the home and the general uniqueness of this space. Not too many photos are to be found of the interiors, but Ill share the recent photos released with the pending sale of one of my favorite Palm Springs structures here with you.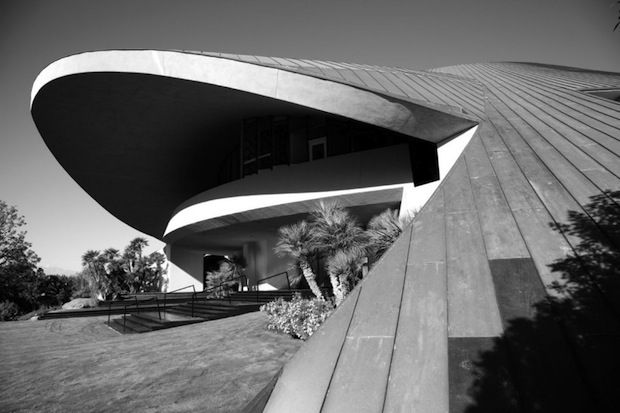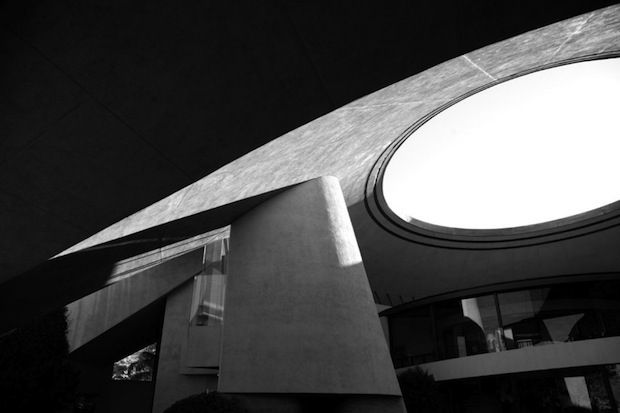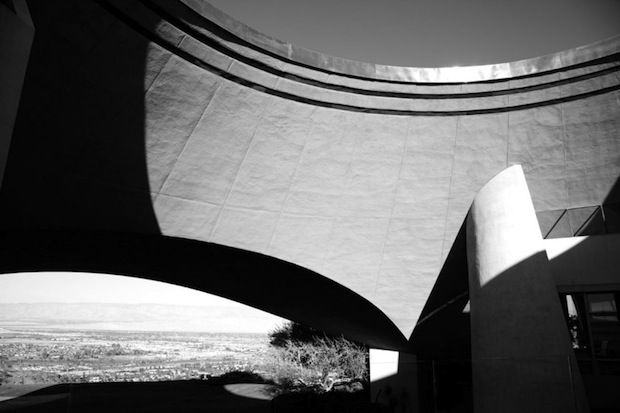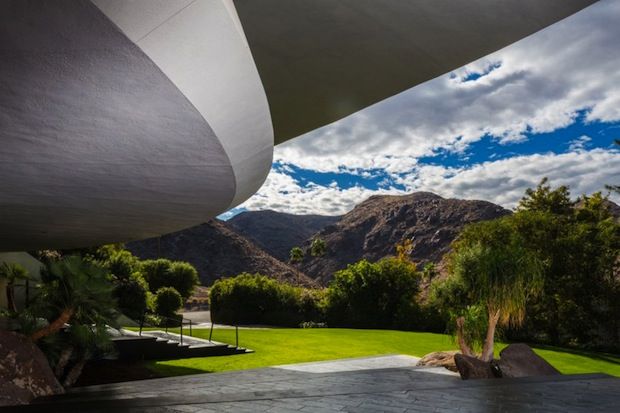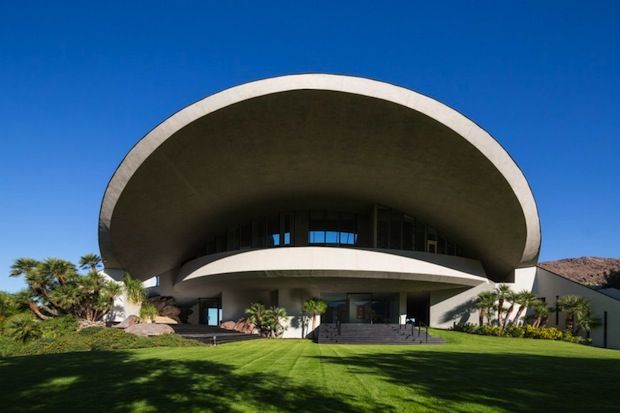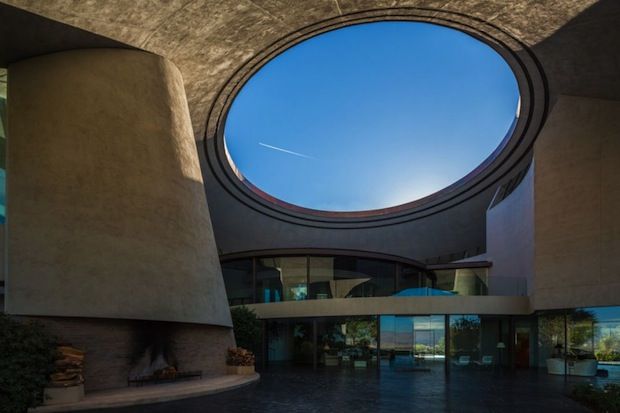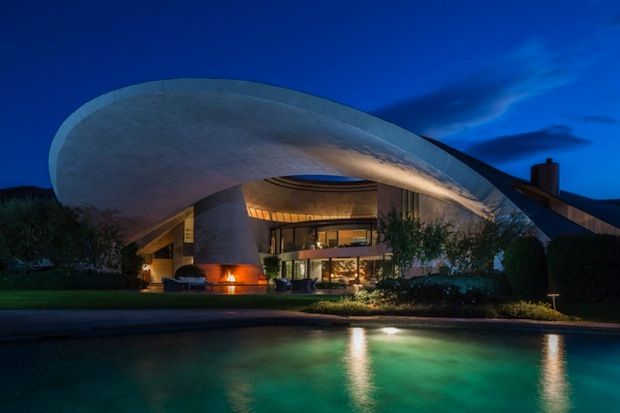 Who has an extra 50 mill lying around?!
Soundtrack is the husband + wife who threw some amazing, swinging parties here....Bob + Dolores Hope of course!