I love my vintage scooters....unfortunately they have taken a bit of a back burner to all my other life activities and I don't ride HALF as much as I used to.....heck, I don't ride way more than half as much as I used to....it's a bit sad. BUT it makes the events I do go to now and the rides I go on that much more fun as they have become more selective with the element of precious time....case in point? The LALO (Loose Association of Lambretta Owners) ride this past Sunday in San Francisco. Seems as tho' every year I miss it for some reason or another. I finally made it and was pleased to be one of three ladies who rode from the sunny city over the VERY windy GG Bridge to do some fun, twisty roads through the foggy Marin Headlands (this I could do all day - I miss the twisty, grippy roads of Southern California). It was a great day of riding with friends that share the same passion for such a beautiful and classic piece of Italian design.....the Lambretta.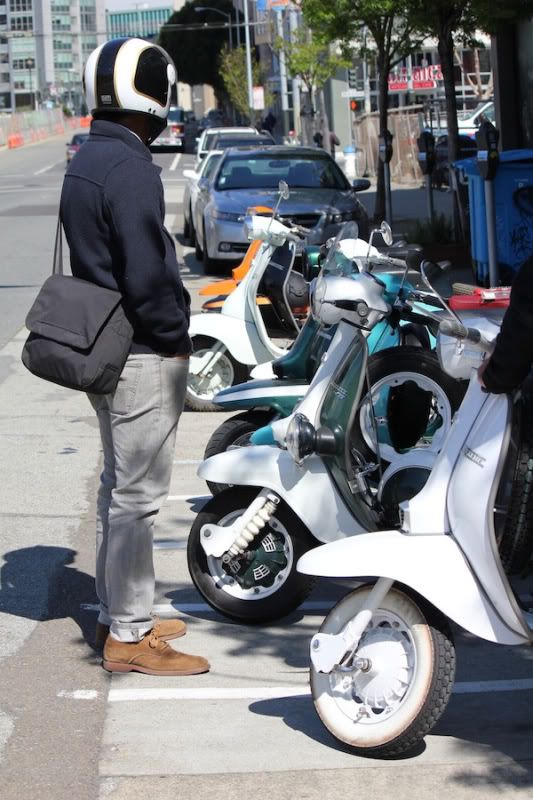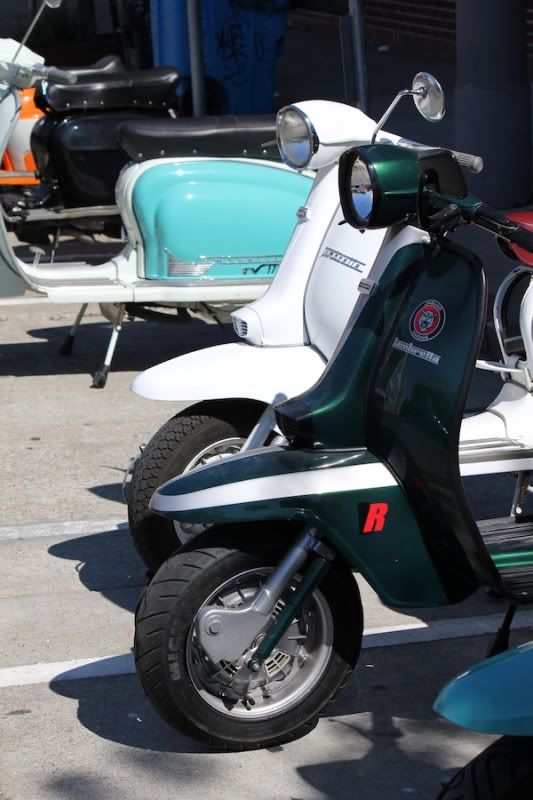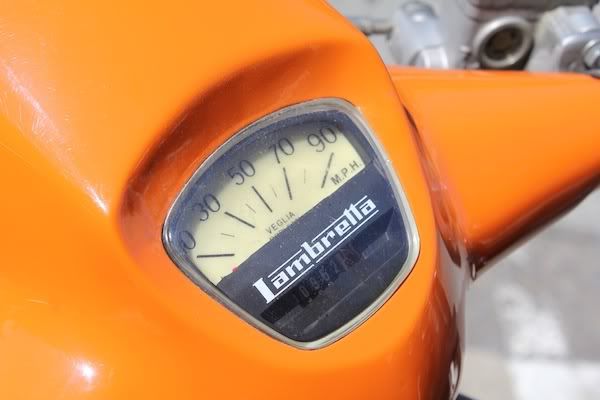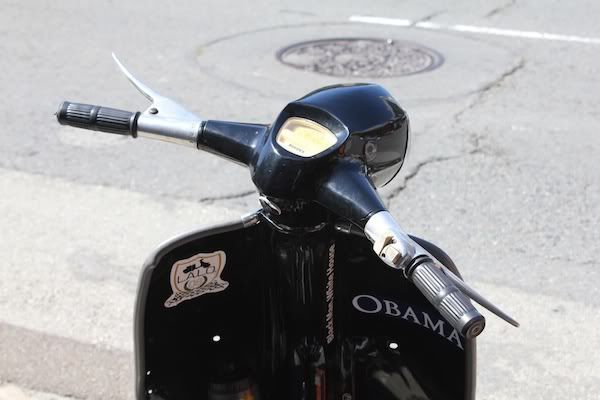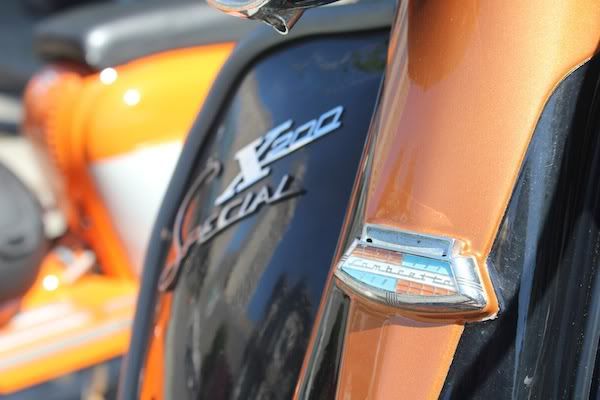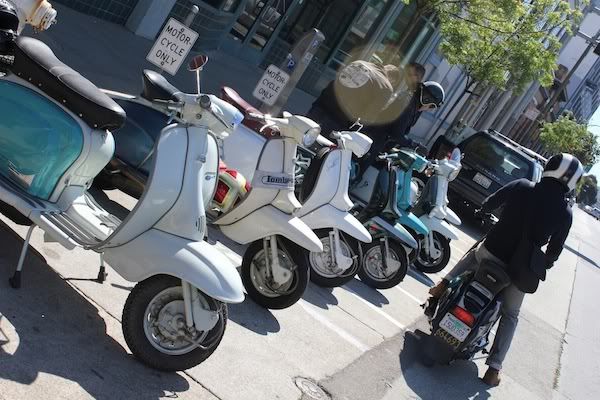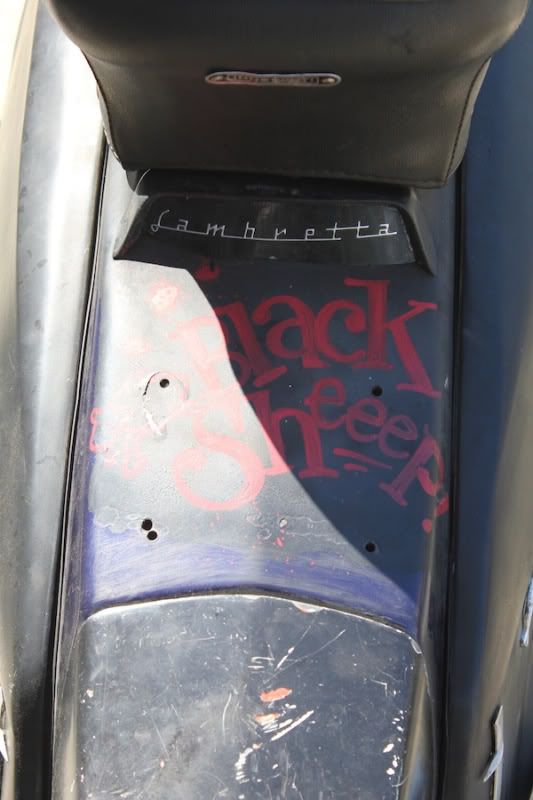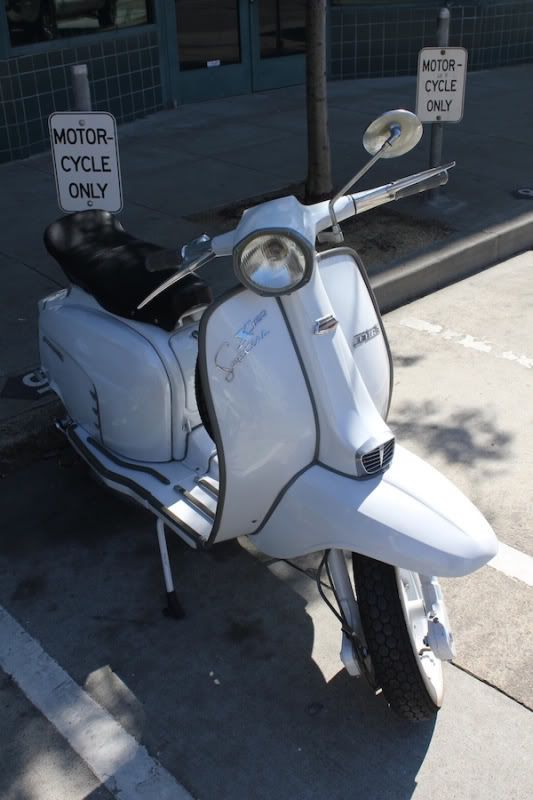 this is my gorgeous girl "Sugar" - she is a '66 SX150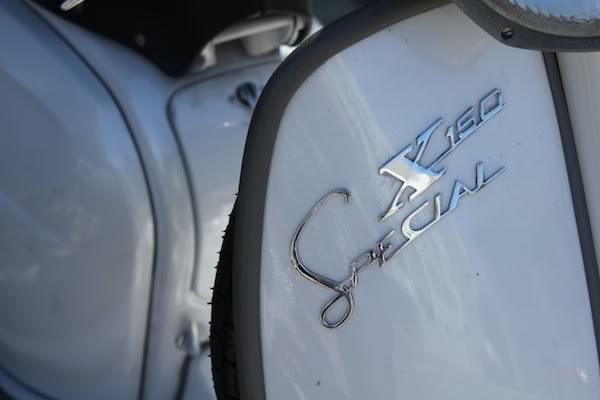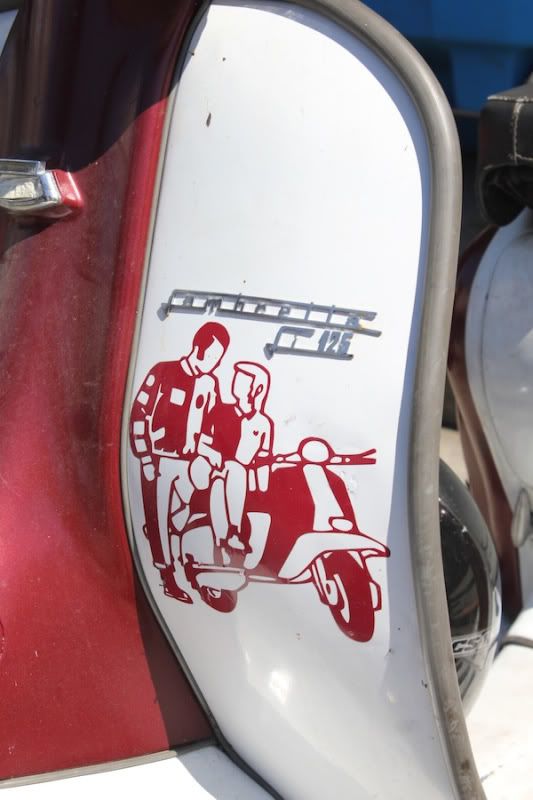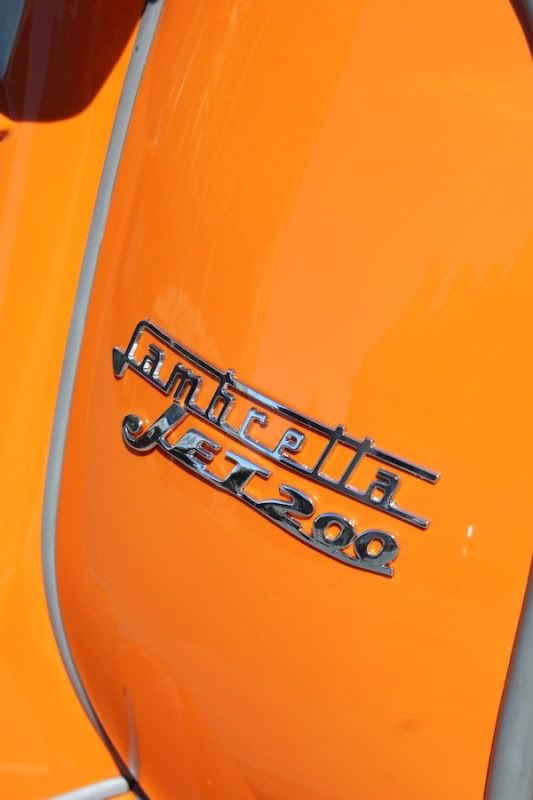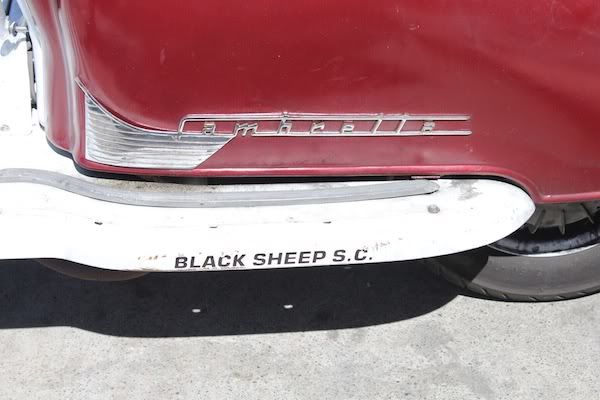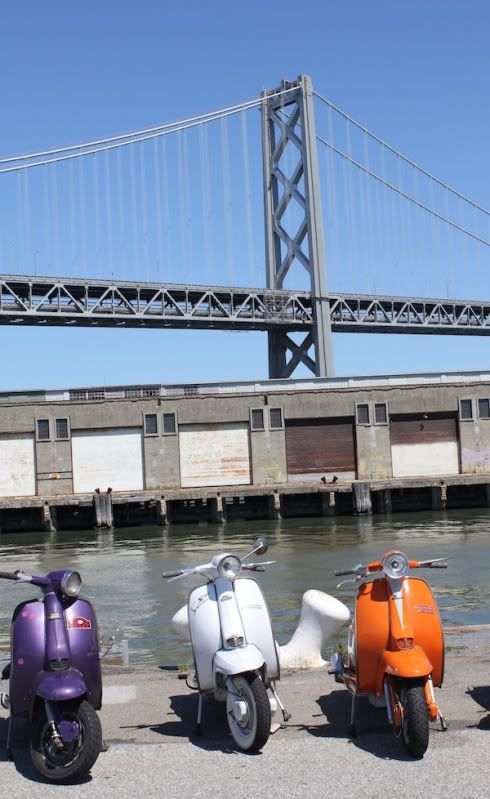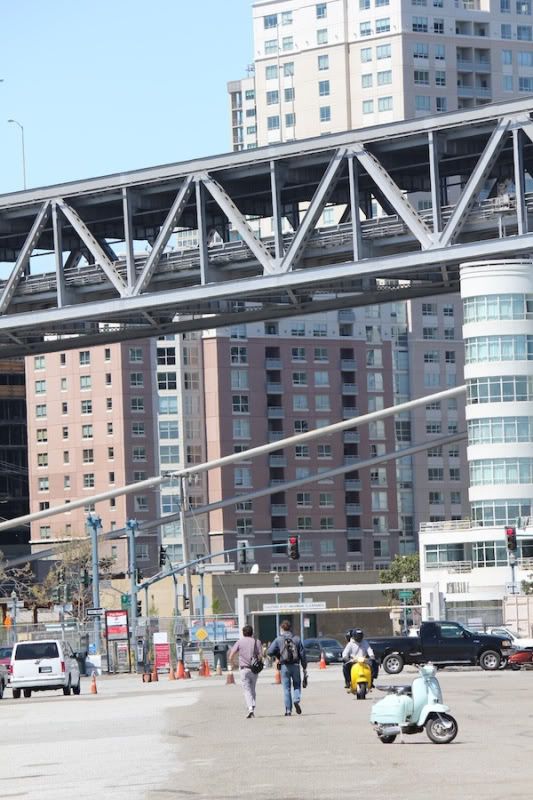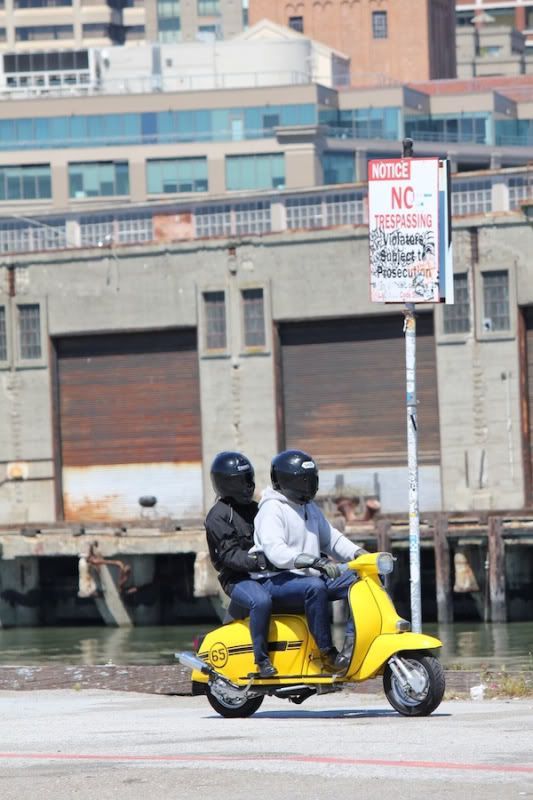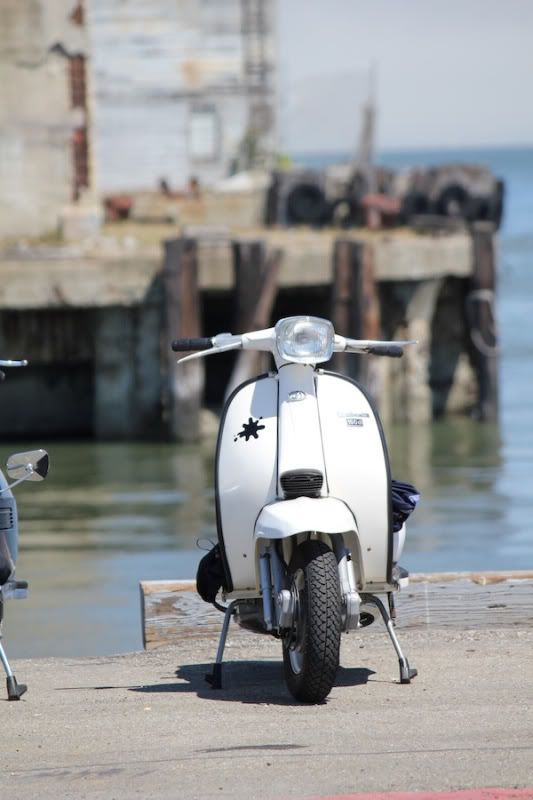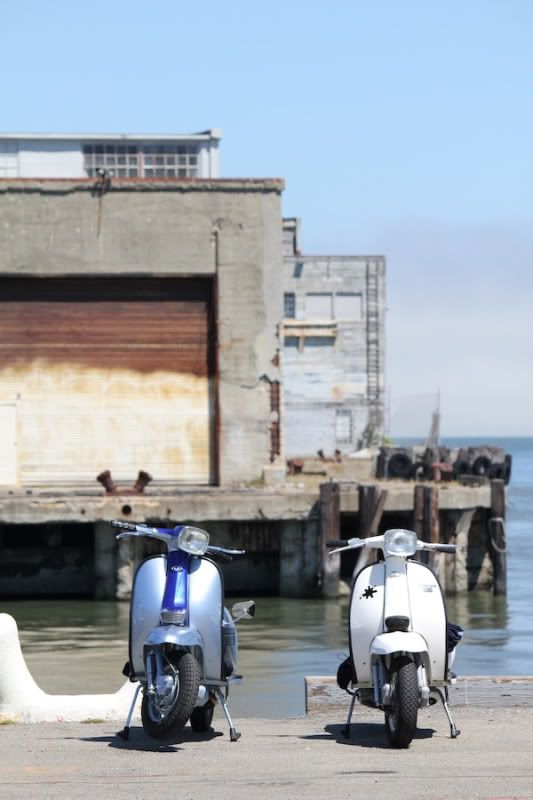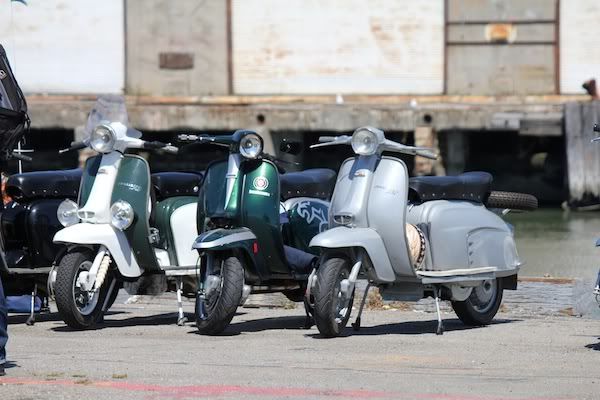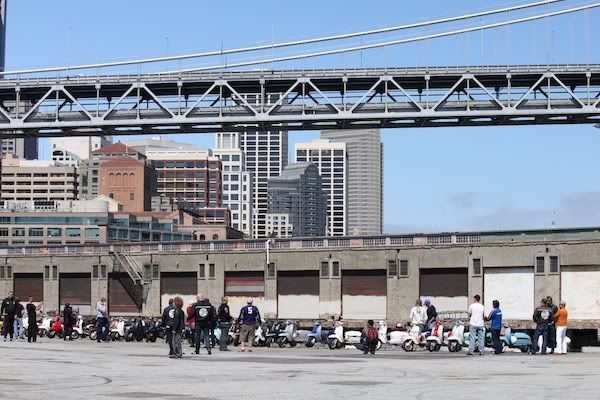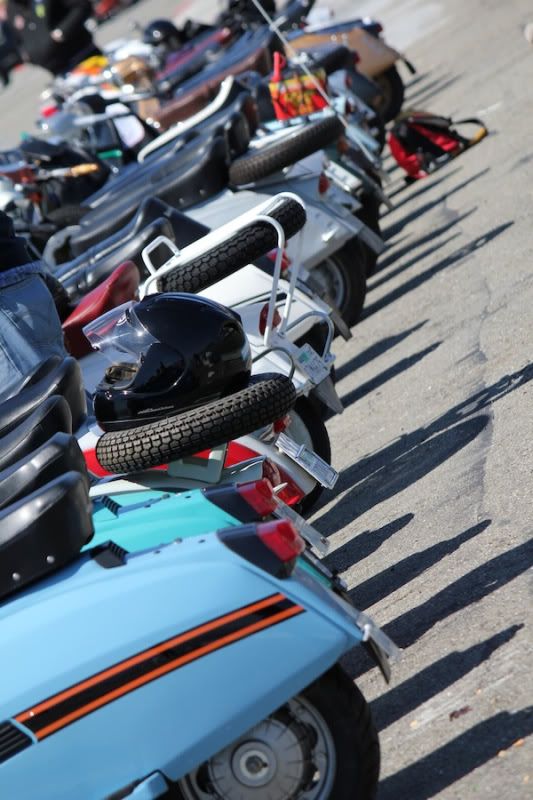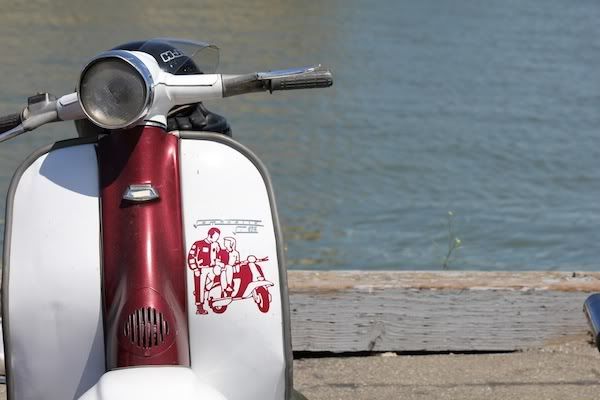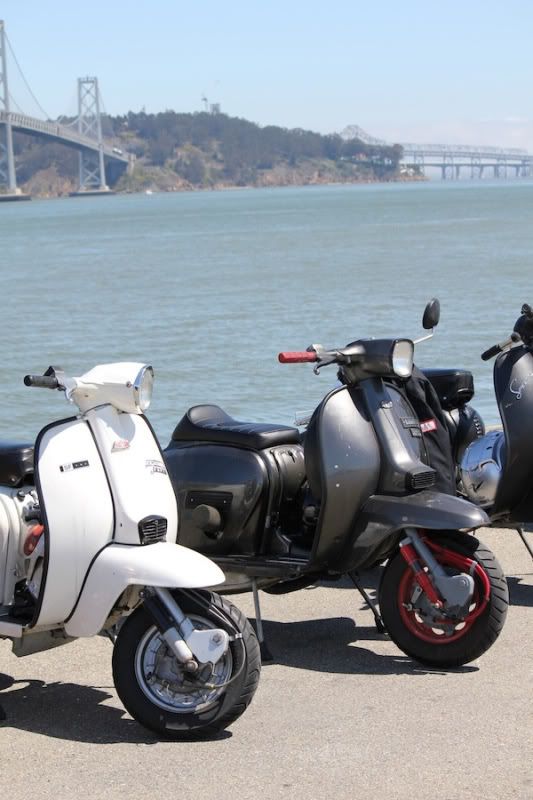 future scooter rider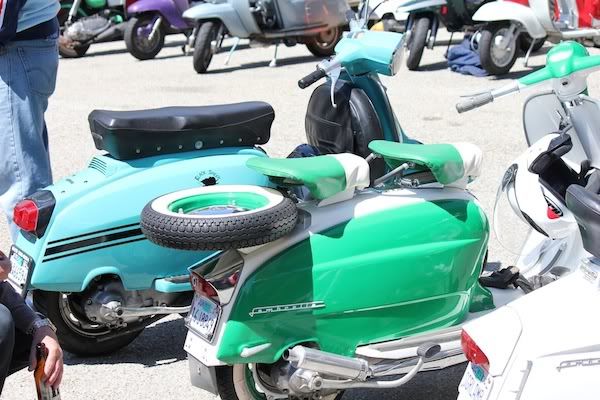 all photos by janel holiday design
Soundtrack of this day celebrating this metal beast, is the fab MADNESS whose concert I went to this week....and not so strangely with about half the people that were on this ride!