a good friend of mine recently passed on a link to the Walker Residence for sale.....my jaw dropped and my brain quickly scrambled on how to come up with 4 million dollars stat. well, since that isn't happening I thought at least I would save the photos to die over and share them with you.....
This is California Mid-20th century at it's finest.....completely encased in nature with floors streaming seamlessly in an open floor plan....again all situated and immersed in the vistas with, as Crosby Doe Associates puts it; "curtains of glass".....swoon.
Of all John Entenza's California Case Study Program participants, Rodney Walker was the most hands on designer. Julius Shulman recalled Rodney up on a tractor preparing a site on Mulholland Drive for one of his visionary projects. From finding the site, to site preparation, design and execution Rodney was involved with every detail. With his own family residence in Ojai, California it is understandable that this total immersion in process as well as his creativity, unrestricted by the constraints of clients wishes, has resulted in a true masterpiece of twentieth century modern architecture.

While the designs of Rodney's three Case Study residences are internationally known and celebrated today, his personal residence in Ojai remains virtually unknown, even though those who do know the work acknowledge the creation as his most significant. Rodney modestly did not flaunt his riches.

Rodney was not the first to utilize the equilateral triangle in architecture. Frank Lloyd Wright utilized a modular system of equilateral triangles in some of his designs, and John Lautner designed a small residence with a perimeter in the shape of an equilateral triangle like Rodney's in 1950. Nevertheless, the Walker Residence design, without sacrificing utility, epitomizes the utilization of the form in the creation of an unsurpassed statement of what today has become popularly known as the modern California lifestyle of indoor-outdoor living.

The carefully chosen site is a unique hilltop on the west side of the Ojai Valley which affords 270 degree panoramic vistas while still providing total privacy for the occupants. Curtain glass walls and mobile glass panels are set back beneath the roof eaves and structural perimeter. From the interiors the effect is cineramic. To steal from Wright: from this vantage you don't just see the Valley and the Mountains, you are the Valley and the Mountains! The experience is transcendent, and not fleeting. Communing with nature here is a moment by moment daily reality.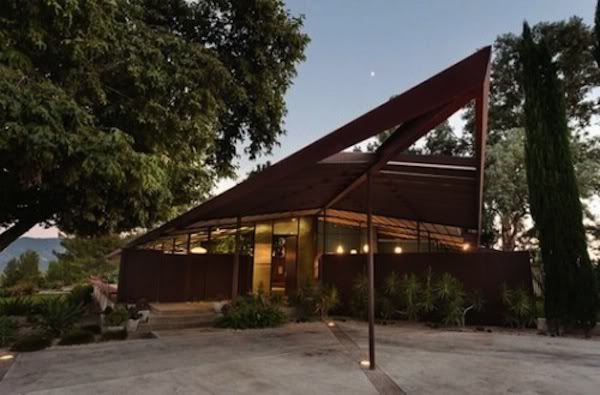 i would recognize this coastal fog anywhere....southern california's fog has a different light casted through it than anywhere else....so pretty.
MOVE ME IN!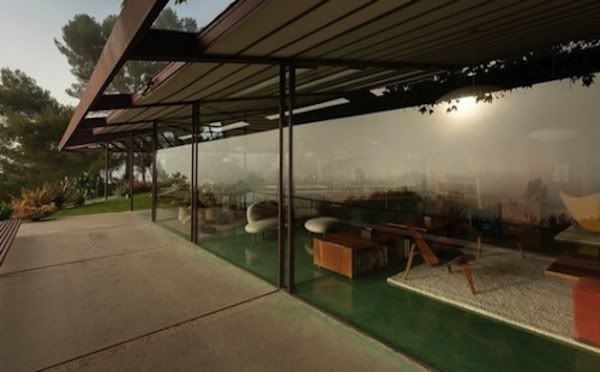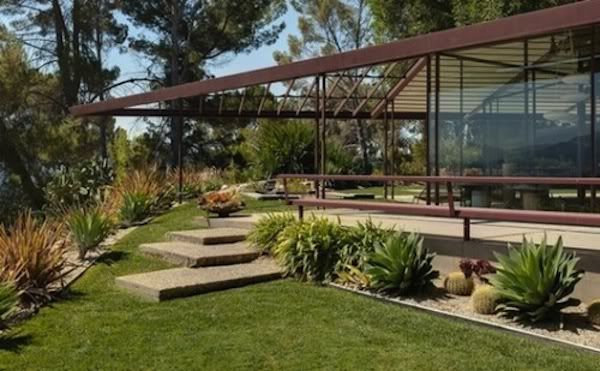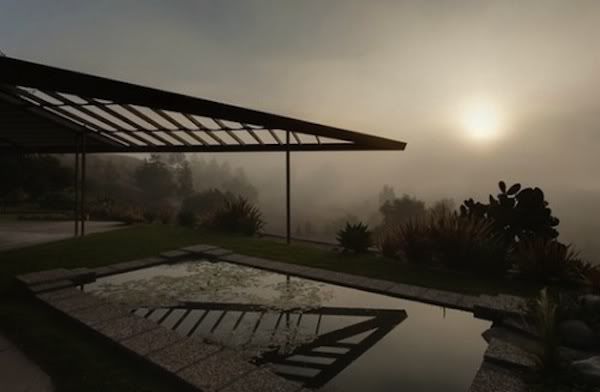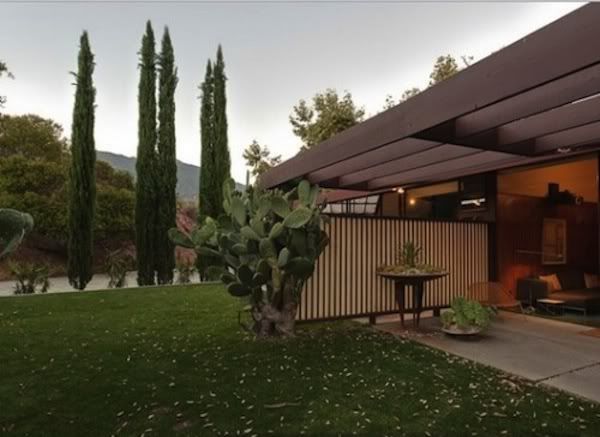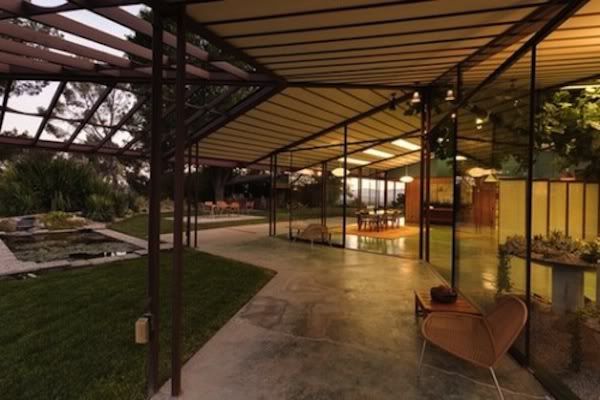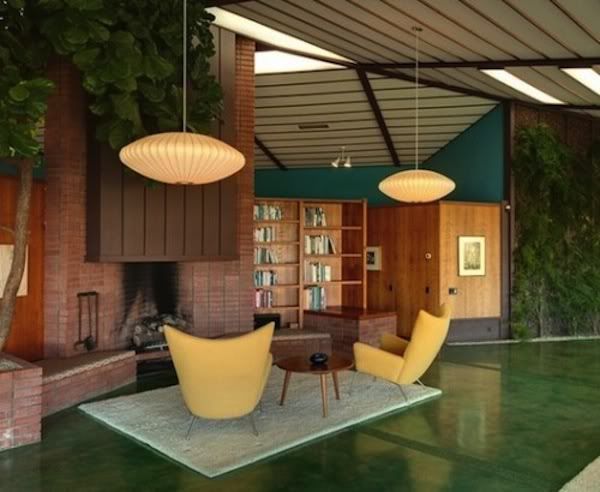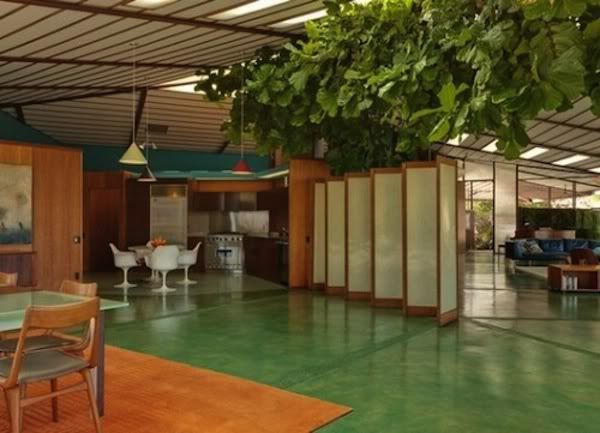 All photos taken from this site HERE.
Soundtrack for this beauty is old crooner, Gene Austin. spinning his tunes on the turntables as guests float in and out sipping champagne cocktails...