i miss and think about my mom's parents every day. i thought after a few years, it would be easier to not miss them as much, but in a way it's harder. i have to struggle a bit more to retain the memories that are so important to me and really were a major part in shaping the person i am today. i try to not live with regrets of taking more time just talking and listening to them. i try not to think about how many amazing stories and memories i missed out on hearing from them first hand because i was too busy. instead, i hang onto the imagery of their home, their gardens, all the animals, my grandmother's aviaries, my grandfather's tool sheds, the sounds of their desert home, the black bottom swimming pool with the half-naked mermaid and so much more.....
here are a few favorite photos of them.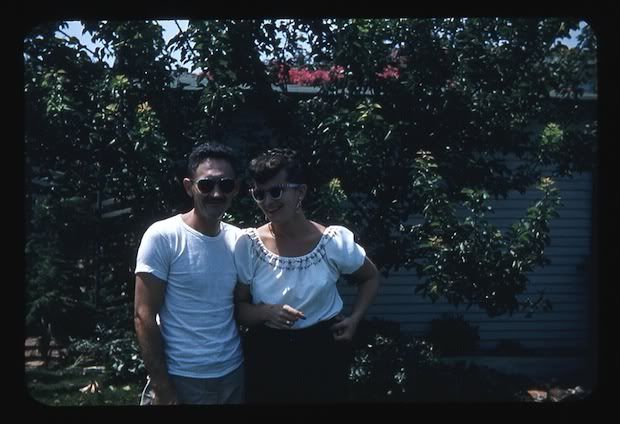 1953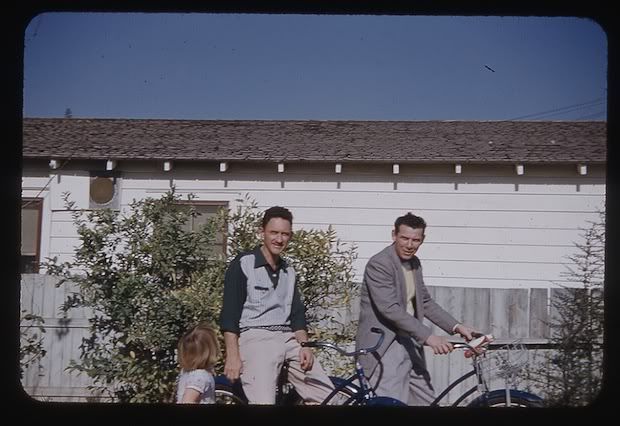 my grandfather on the left with his buddy "Stubbs"....1953
royal palace in france....my grandfather with my mom (red and white dress) and her siblings.....1956
grandpa...1952
family portrait - 1954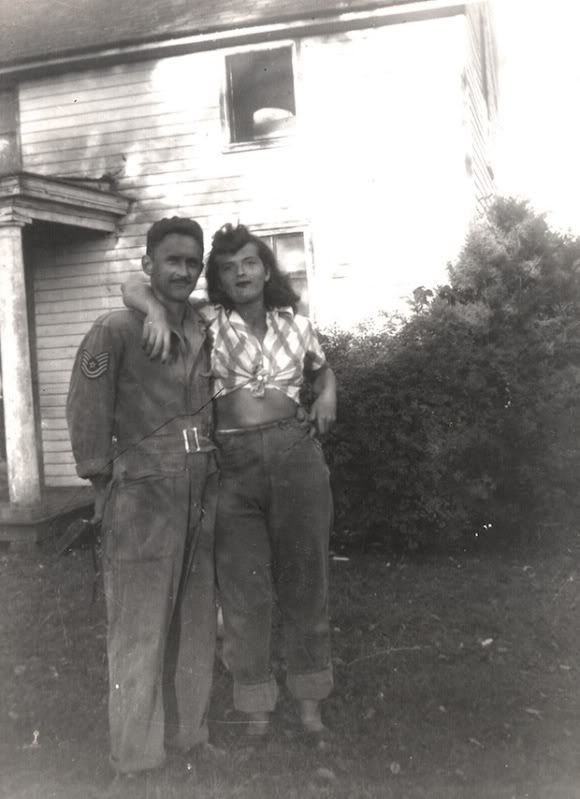 1960s - my grandmother made these skeleton costumes for the sheriff's christmas party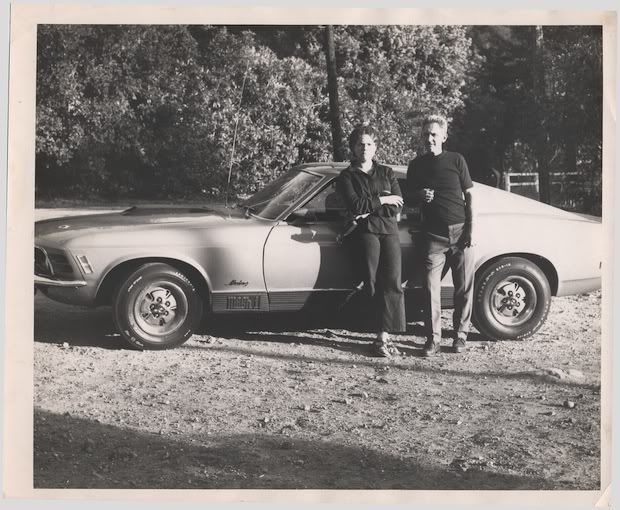 this mach 1 mustang was my grandma's baby....this is my mom and my grandfather looking tough - i think sometime in the later 60's
their koi ponds 2005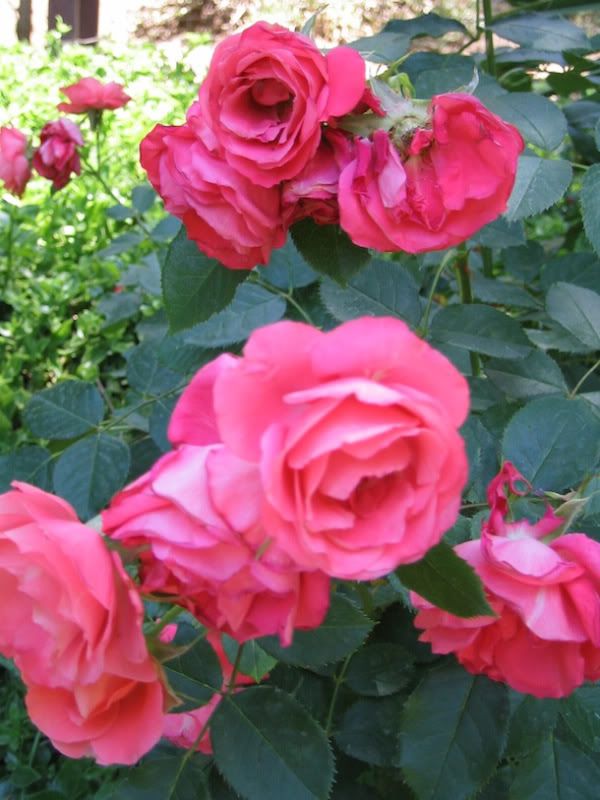 my grandmother's roses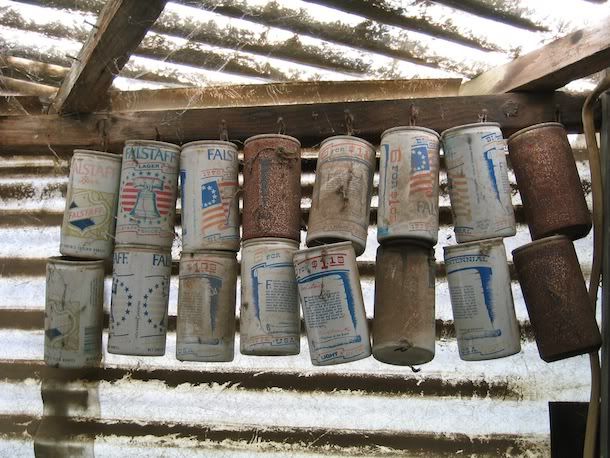 grandpa LOVED beer....detail from one of his garden sheds....wish i had saved this.
soundtrack is a little clip I shot on my not-so-great-camera in 2005 of their ponds.....quiet with the always present big, fat, orange dragonflies chasing each other:
grandma and grandpa, if you guys read blogs wherever you are at, i sure do miss you both...xoxo janel
all photos are copyright of janel holiday design and may not be used without written permission.