well, it has happened once again. i am totally obsessed with a pair of shoes that has got my brain on overload of all things blush, champagne and sparkle toned. i may have even taken a special trip down to Barney's yesterday to try these little puppies on. sweet jesus, they are beautiful.
here are a few pretty, sparkly things i am loving right now....complete with the trouble makers.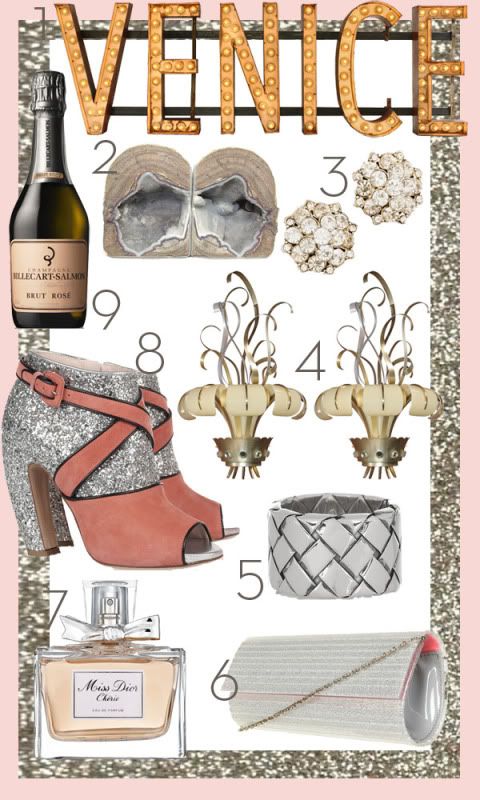 1. vintage "venice"
carnival sign
from the1930s
2.
dugway geode bookends
3. j. crew
crystal blossom earrings
4. brass trimmed,
French, lucite sconces
...1950s
5. bottega veneta's "intrecciato"
sterling silver ring
6. top shop's "precious luctie"
glitter bag
7. one of all time favorite scents.....with the cutest bottle ever....
miss dior cherie
8. dear
miu miu
, you slay me.
9. the prettiest and yummiest
champagne
with the perfect hint of pink
soundtrack for this wishful thinking is a montage with one of my favorite songs, favorite dudes (ducky) and favorite movies ever...PRETTY IN PINK: