Remember when I posted about the Missoni collab with Target? Thinking I may actually get a few of those pieces? Well that turned out to be a hot mess. The stores couldn't keep stock of anything and the sad single little glass or candle that was left....often shoved and misplaced on a random shelf in the kid's section - was lacking in quality. If you're gonna do Missoni, you gotta match up the stripes and zig-zags, people. The anticipation leading up to it fell pretty short for me, although some cute things did come out of that collab. My co-worker rocks her Missoni for Target umbrella and I love it! I am hoping that Target learned a few tips from that frenzy and that their Neiman Marcus Holiday Collection launching on December 1st, doesn't end up on eBay for triple the price two minutes after those red shirted, beige-pant-wearing peeps place in on the shelves. And hopefully the quality has stepped up a bit. Judging from their pricing on this collection, I am hopeful it has. So, here are my favorite pieces from their look book. You can see the whole book here.
Happy Shopping!
Altuzarra for Target - old fashioned glasses...$50, shaker....$50, tray...$80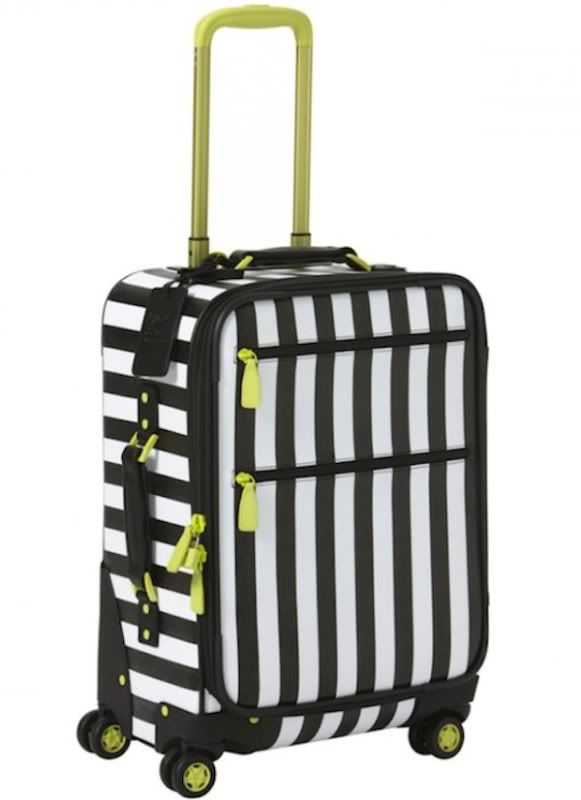 Alice + Olivia for Target - luggage...$180
Band of Outsiders for Target - cookie cutters - $30
Brian Atwood for Target - leather gloves...$50
Eddie Borgo for Target - accent box...$50
Marc Jacobs for Target - pouch...$70
Prabal Gurung for Target - cape...$80
Eddie Borgo for Target - letter opener...$35
Philip Crangi for Target - frame...$50
Tory Burch for Target - lunchbox....$20
Philip Crangi for Target - trinket box...$70
rag + bone for Target - flask...$30
All images taken from this site here.