Sunnylands is the desert residence of philanthropists Walter and Leonore Annenberg (you know the peeps whose trust sponsors everything on NPR?) in Rancho Mirage, CA. Excitement on two levels. One being that modernist architect A. Quincy Jones designed this 25,000 square foot house and two, silent-film-star-turned-interior designer William Haines (working with associate Ted Garber) spearheaded the interiors. I came across the following photos on California Home + Design's website and was so excited to see the photos depicting the bygone interiors by William Haines.....I mean, the sunflower sofa?!
Once what was a retreat for the super powerful and elite (Queen Elizabeth II, Margaret Thatcher, Nixon, Bill Clinton, Frank Sinatra, Truman Capote and on and on....) has now been renovated (a lot of the same furniture but MUCH different fabrics, etc) and hosts a new visitor center. A trip here is definitely on my next Palm Springs trip. The landscaping, open floor plan and history are impressive....so many people walked those floors.
These days, the historic estate hosts specific retreats with guidelines set forth in explicit detail by the Annenbergs. More can be read about their vision and mission here.
Leonore Anneberg favored pink (I like this gal already!) and had the pink roof and walls washed in pink admiring how it this same color washed over the mountains at sunset.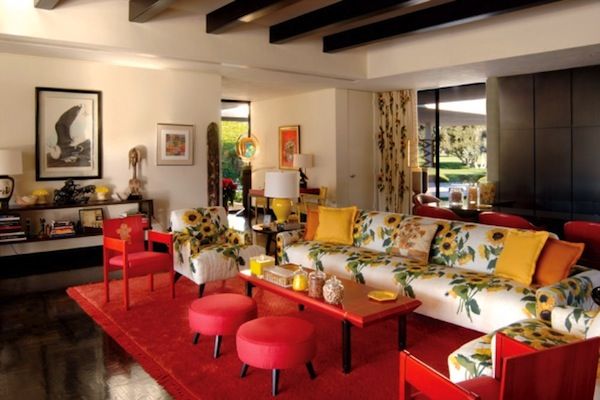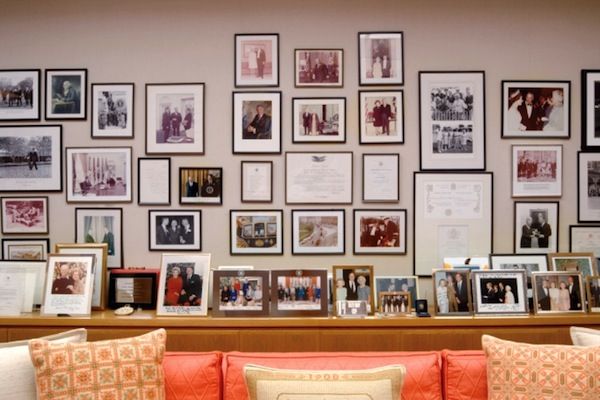 dubbed the "Room of Memories".....Walter Annenberg was the British ambassador and hosted hundreds of famous people and public figures.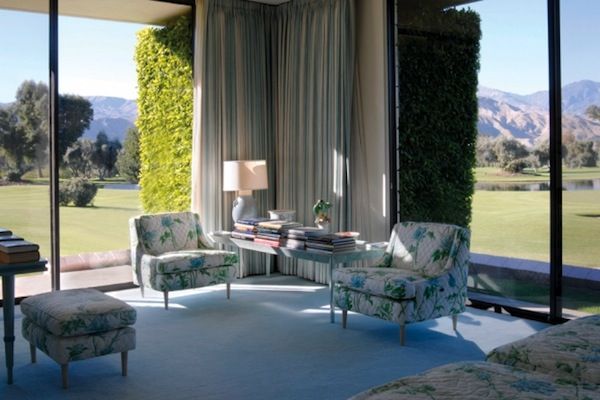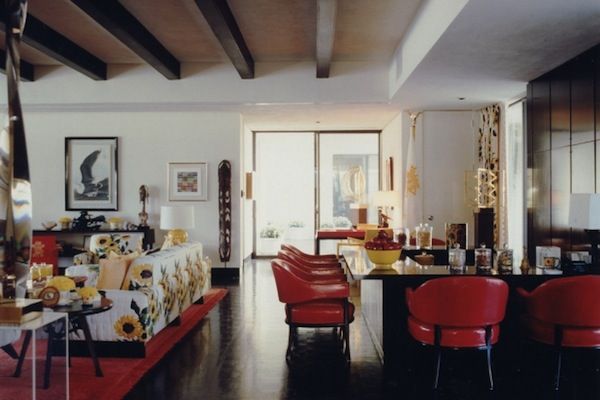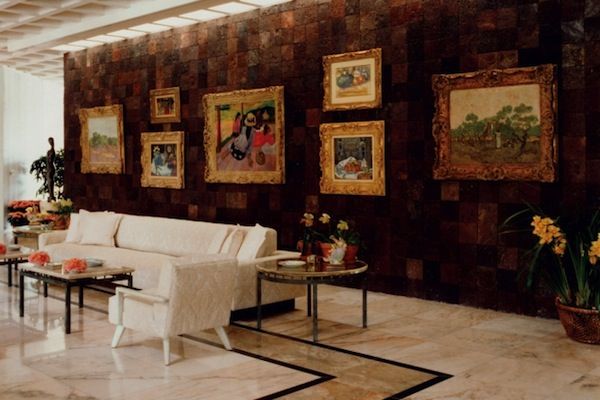 Digital reproductions have been made of the several Impressionist and Post-Impressionist paintings that hung at Sunnylands. A collection worth a reported 1 billion dollars came out of this home and was donated to the Metropolitan Museum of Art after Walter's death. There does remain original sculpture's in the home by Jean Arp and "Eve", the sculpture in the atrium by Auguste Rodin.
There's Eve....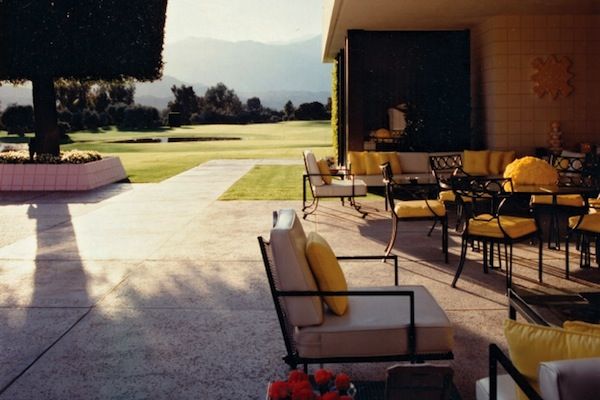 A nine-hole golf course and 11 fishing lakes are part of Sunnyland's surrounding landscape. Nice.
Lee loved a table setting.
The lady of the Manor - Leonore Annenberg.
The new visitor's center offers interactive displays, films, information on past guests and views at some of the art from the Sunnylands Collection. A tour of some of the gardens is also on the list.
All photos are from the Annenberg Foundation with the exception of the photo above of the visitor's center by Mark Davidson. I hope to share my own photos later this year!
Rather than my typical soundtrack accompanying this posting, check out this video of who is staying at Sunnylands these days and the work that is being done here to help current and future generations. It is quite the powerhouse of the desert.