I have been digging through boxes of old Kodachrome slides shot mostly by my grandmother from the 50s and 60s......the bunches of slides I have range from President Johnson's visit to Southern California, to the Alligator Farm (Knott's Berry Farm), my mom's high school graduation, glimpses of cousins who were born in the 60s, tons of pool parties and Christmas celebrations.....each time I pull out a slide tucked into it's aluminum case, preserved perfectly and captioned with my grandma's tiny, neat handwriting there is an anticipation of what is to come. I think my favorites are the ones that capture my grandma and grandpa themselves and their home - tugging at my heart strings and beckoning for me to daydream and take a trip down memory lane.....you don't want to forget people who had such an impact on your life. I grasp at the similarities I find within each of them - often captured behind the lens by my grandma - and wonder if these similarities exist because of some subliminal fabrication my brain has created in order to keep a connection....it's heavy stuff sometimes. I miss them. I miss their house. I miss being that kid running around the yard with tons of cousins, feeding all the birds in their aviaries they made, the koi in the ponds they built, jumping into the black bottom pool with the naked mermaid on the bottom that they again...made.
here are a few shots of their home showing their pool and a very early garden that my grandfather landscaped himself.....it would grow to cover three levels of paths and levels up the mountain behind their home....with ponds generated by windmills....is this where my love of flat roofed, desert homes comes from? And the mix of succulents, magnolia trees, roses, ponds and paths?
I'm going to go ahead and say "yes".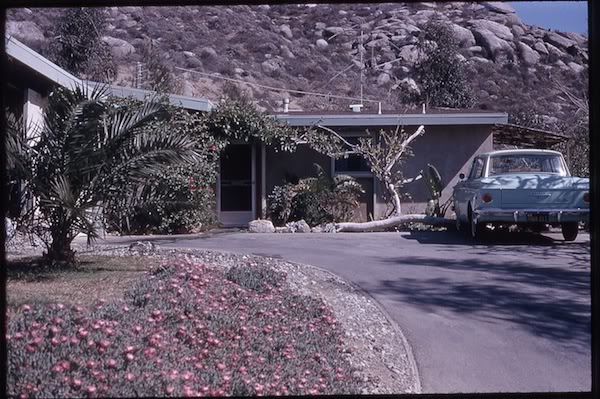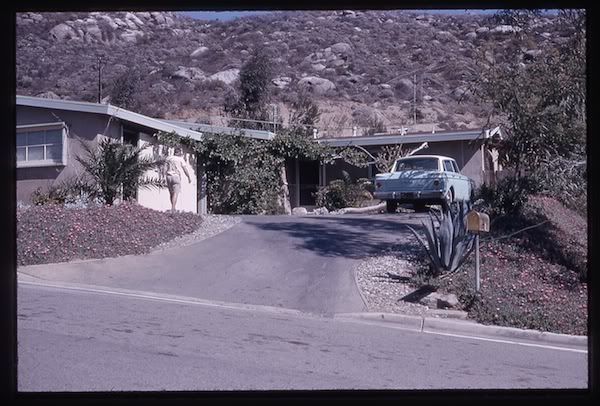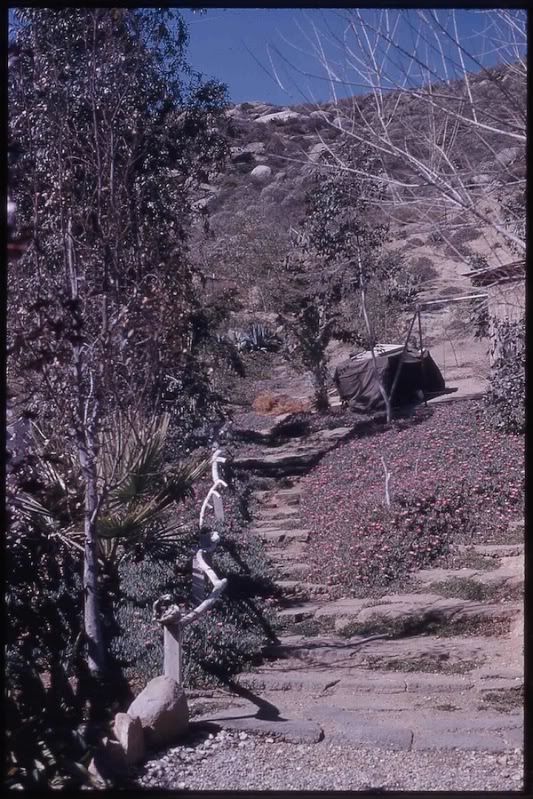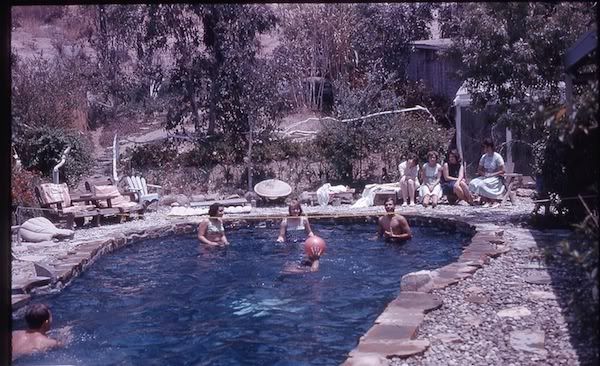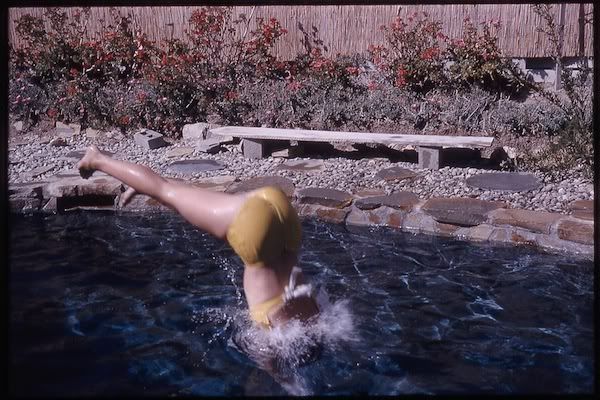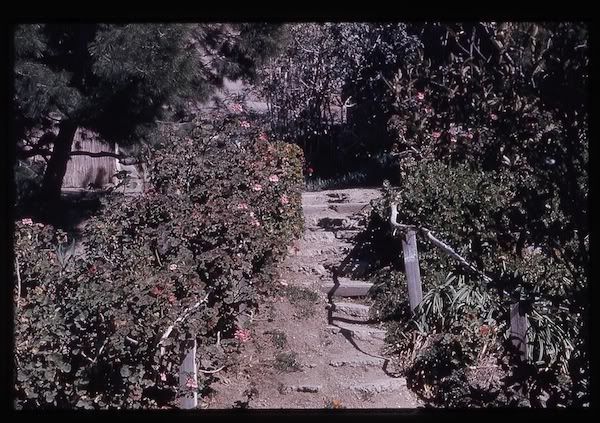 the woman on the left...?!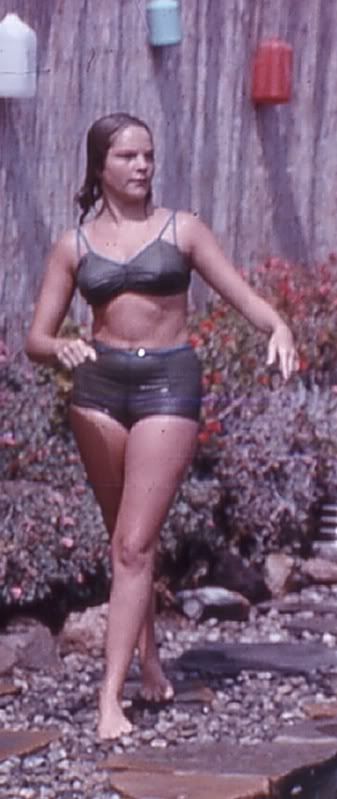 ...is my beautiful MOM!
the beginnings of the aviaries being built
what would become the larger bamboo covered aviary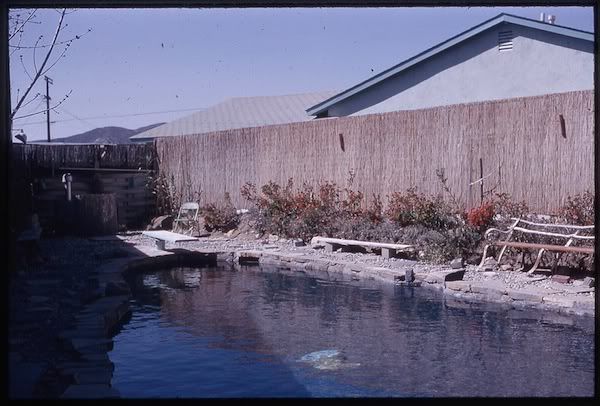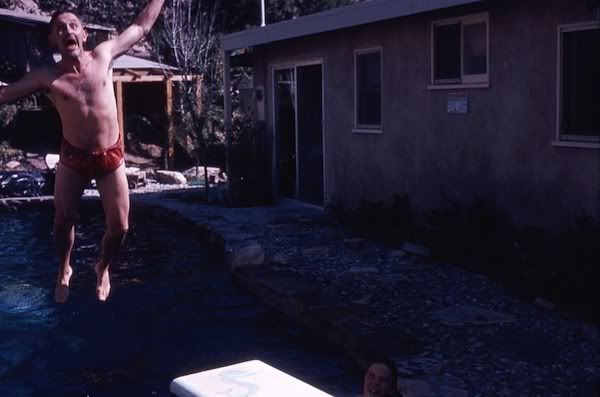 my grandpa - typical....!
soundtrack is a shared favorite - the amazing Duke Ellington: