Every once in awhile I need to pull a complete article from another page complete with photos to share with you all....this is one of those times. These photos of Eero Saarinen's "Miller Residence" offer such a great library of inspirational images into an exquisite treat of home rarely seen with a collection of photographs as detailed as these. A home that saw an extremely unique collaboration of tradespeople from the inside out. Alexander Girad interiors? Yes, please!
Eero Saarinen's "Miller Residence"- Classic Modernist Gem
Text and Images via Coronare Modestus Faus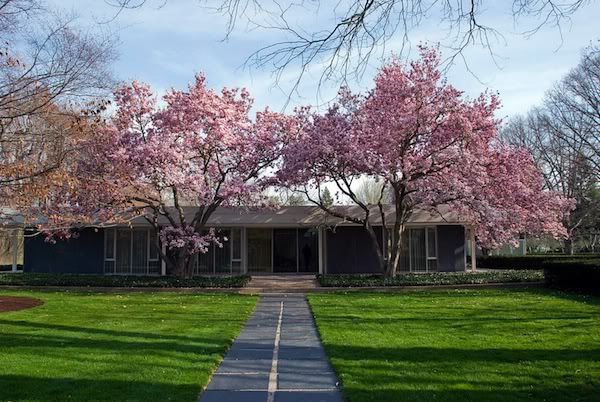 Designed by famed architect Eero Saarinen, the Miller House is a classic Mid-Century modern home located in Columbus, Indiana. Commissioned by industrialist, philanthropist, and architecture patron J. Irwin Miller and his wife Xenia Simons Miller in 1953, the residence was home to the Miller family until Xenia died there in 2008. Declared a National Historic Landmark in 2000, the residence is now owned by the Indianapolis Museum of Art.
Miller supported modern architecture in the construction of numerous buildings throughout Indiana, and he wanted a full-time residence also worthy of his modernist ambitions. Design and construction on the Miller House took four years and was completed in 1957. In addition to Eero Saarinen, the house and gardens showcases the work of leading 20th-century figures such as interior designer Alexander Girard, landscape architect Dan Kiley, and principal design associate at the Saarinen office, Kevin Roche.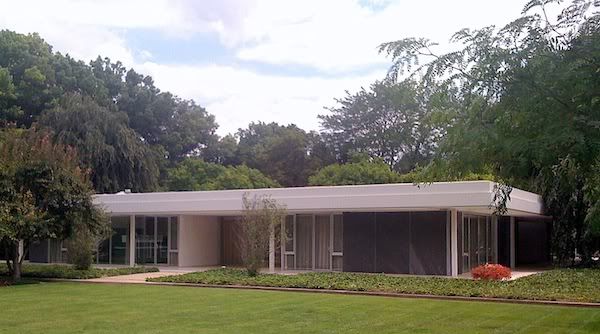 The Millers wanted a home in which they could entertain both heads of states and titans of industry. At about 6,838 square feet, the Miller House is one of very few single family homes that Saarinen designed and epitomizes the modernist architectural tradition with its open and flowing floorplan, flat roof, and stone and glass walls.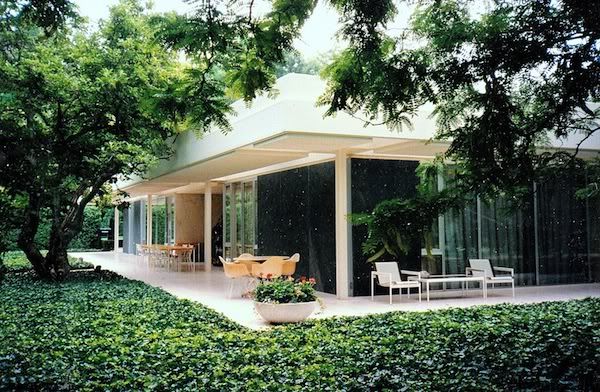 Within the interior of the home, four non-public areas branch off from a central space, which features a conversation pit. These four branches include rooms for parents, children, guests and servants, and utilitarian areas (kitchen and laundry). The geometry of the house's plan is similar to Andrea Palladio's sixteenth-century Villa Rotunda in its organization of rooms around a central space.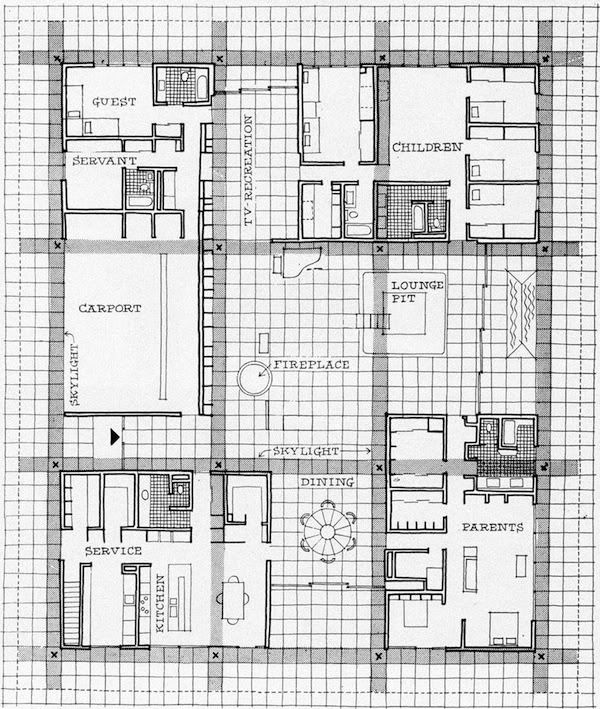 A grid pattern of skylights, supported by sixteen free-standing cruciform steel columns, show attention to the interplay of light and shadow. A cylindrical fireplace, a 50-foot long storage wall, and the sunken conversation pit are key elements of the modernist design of the central space.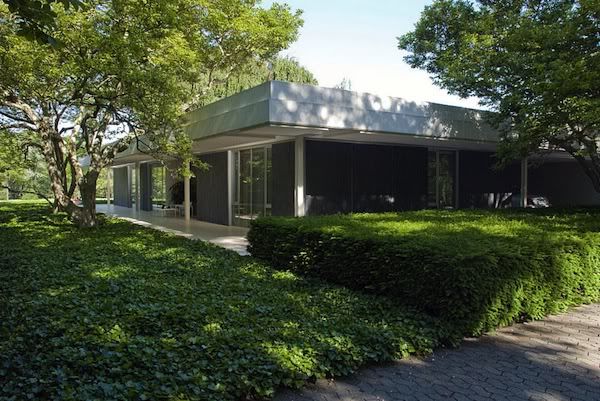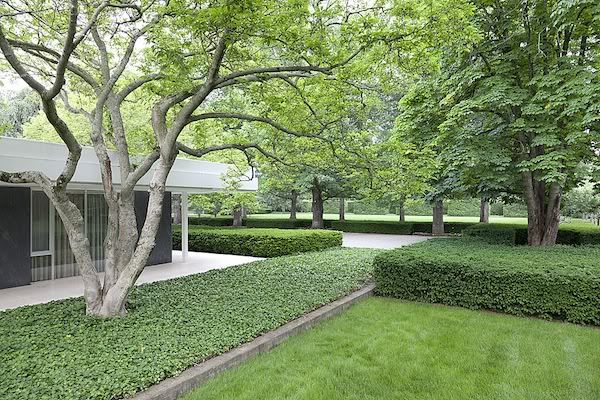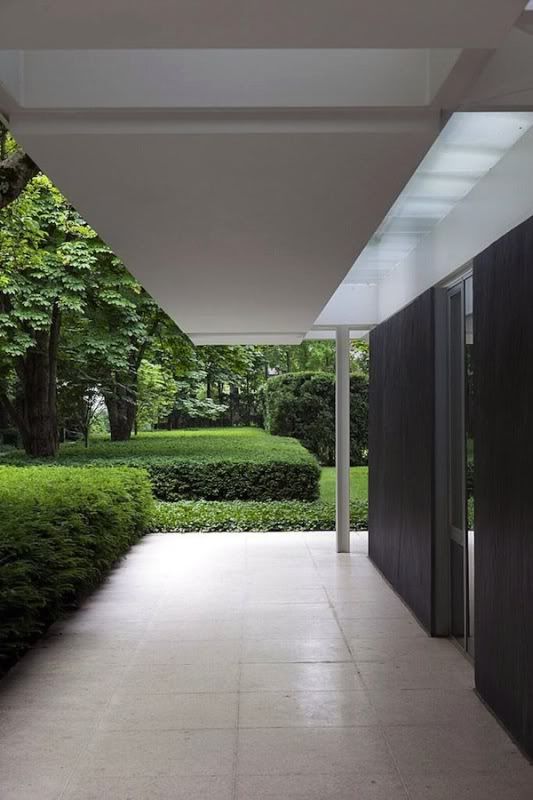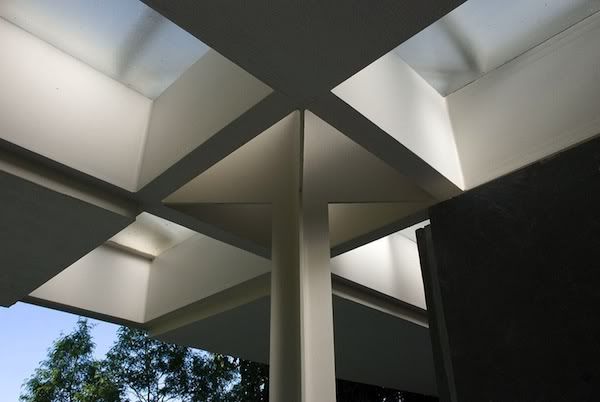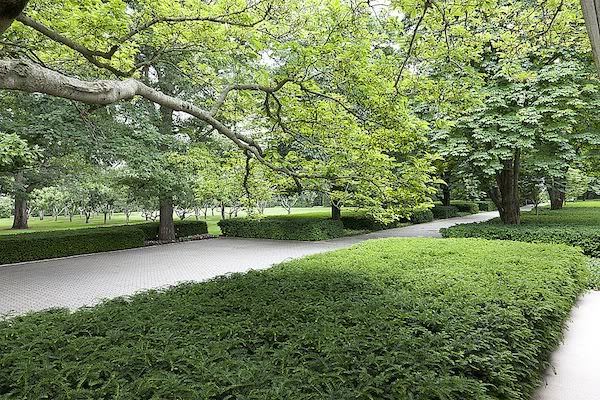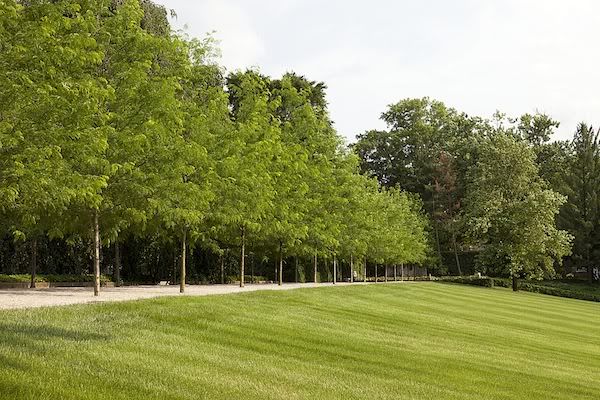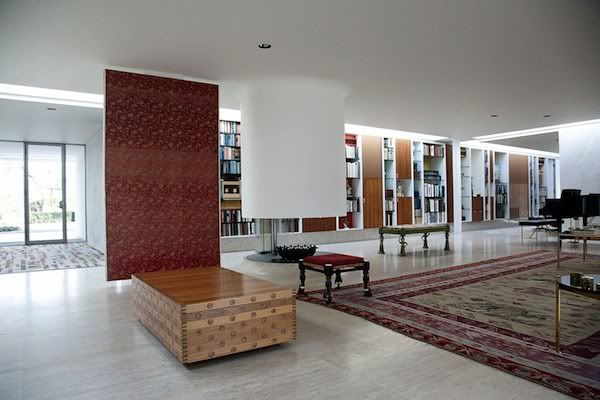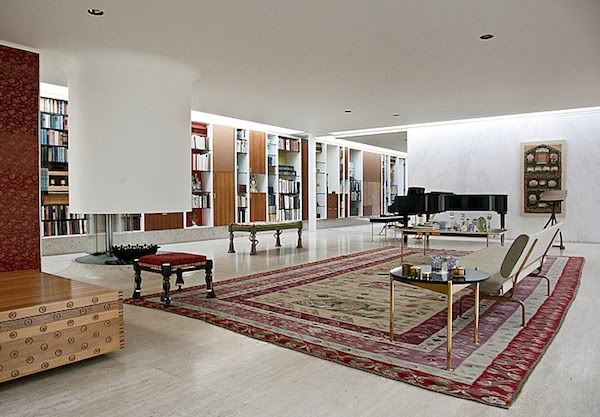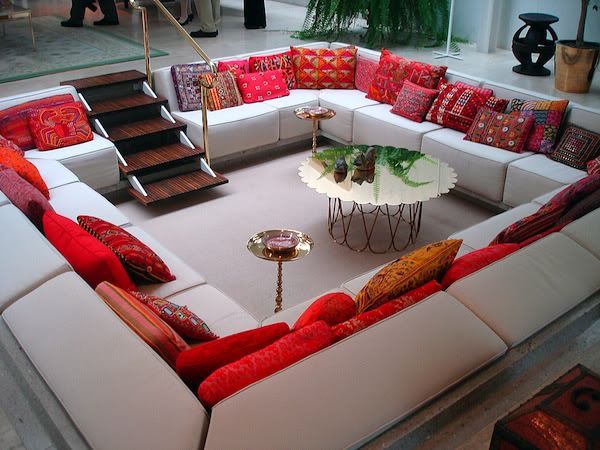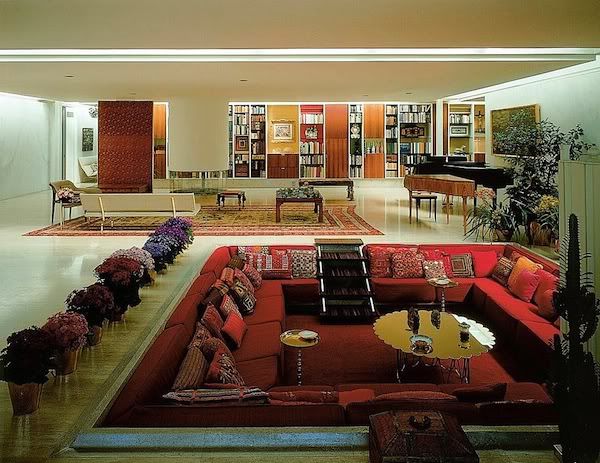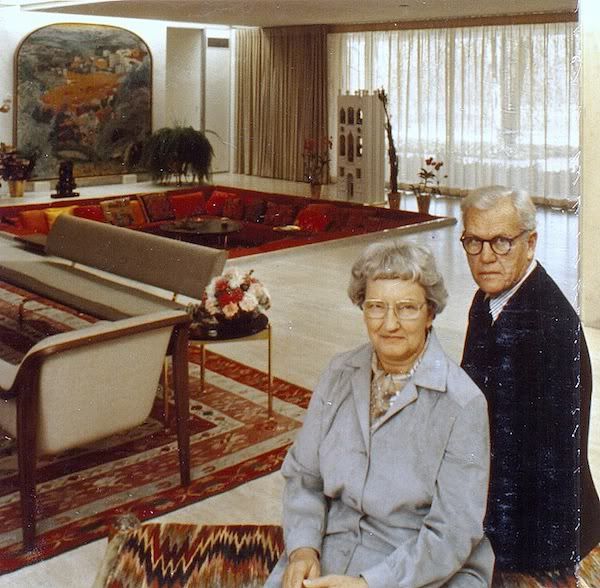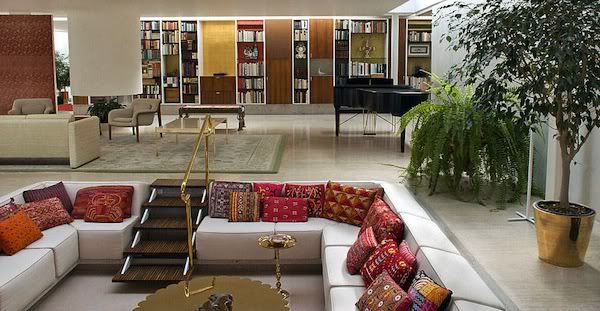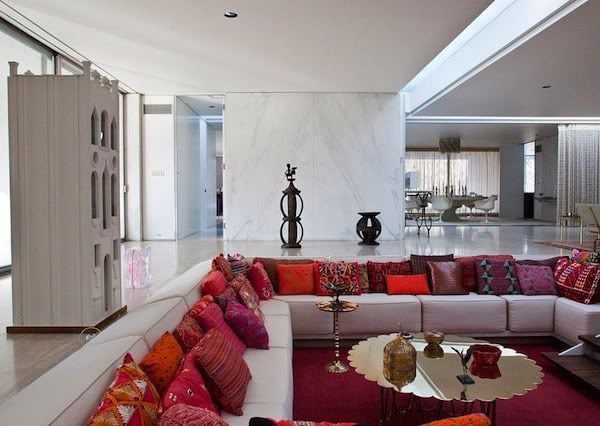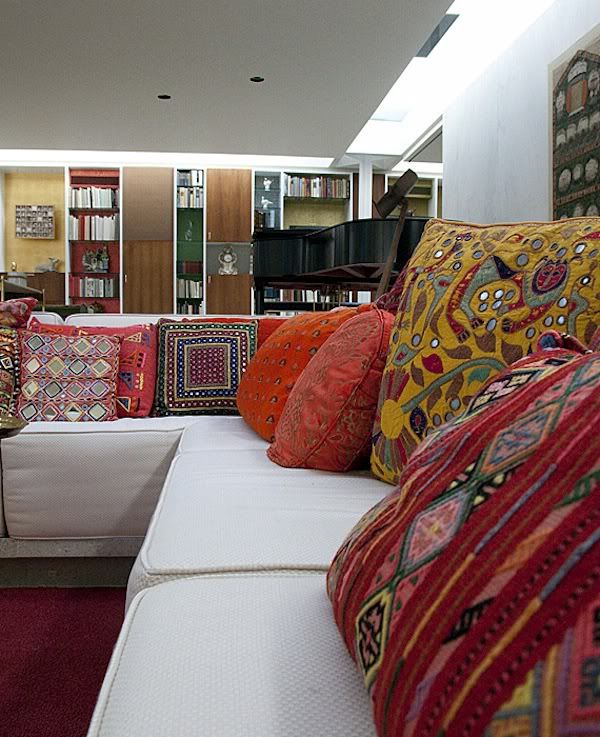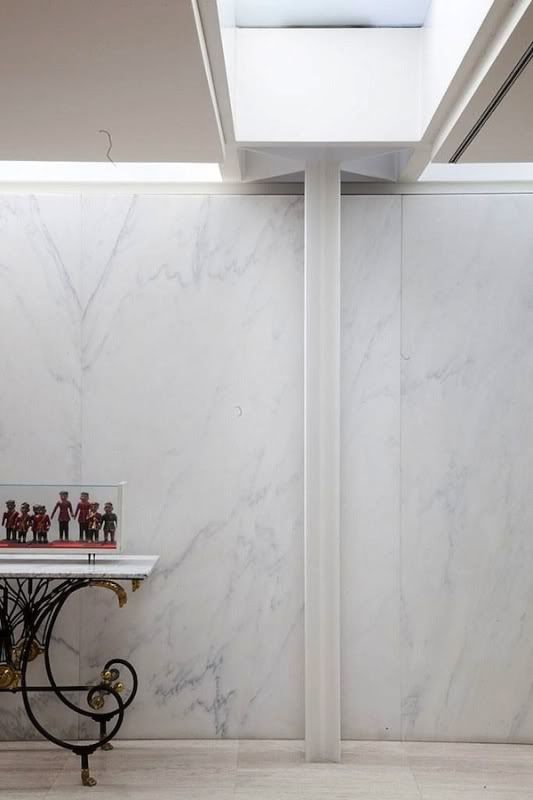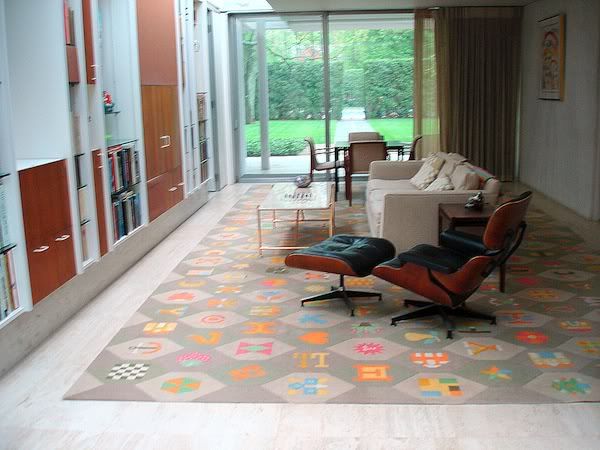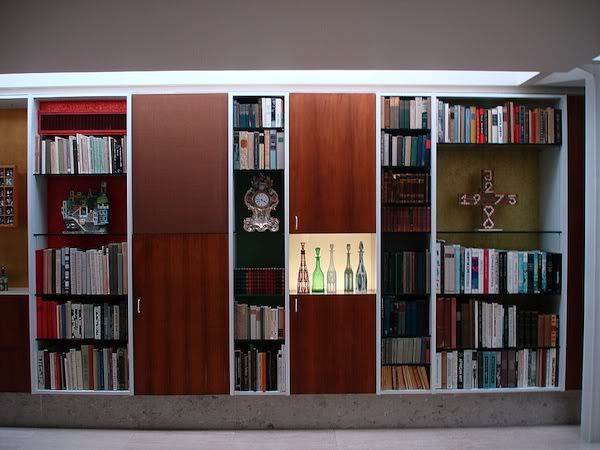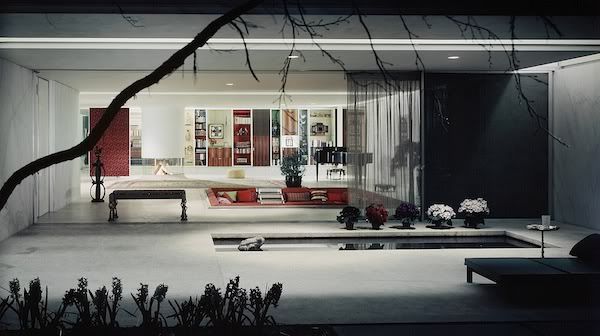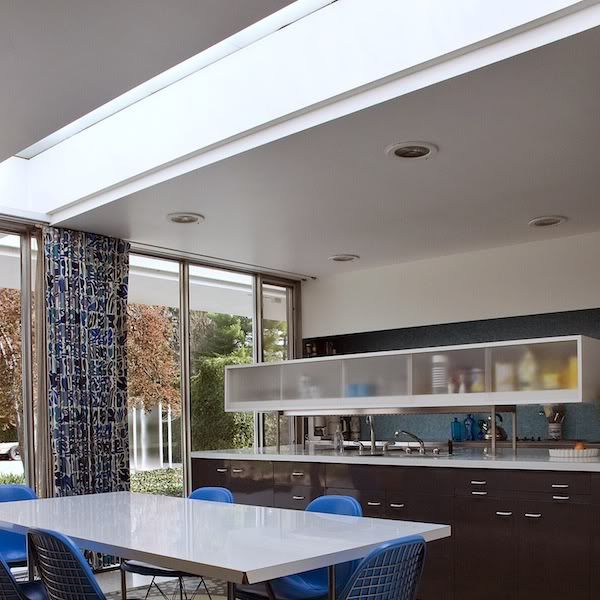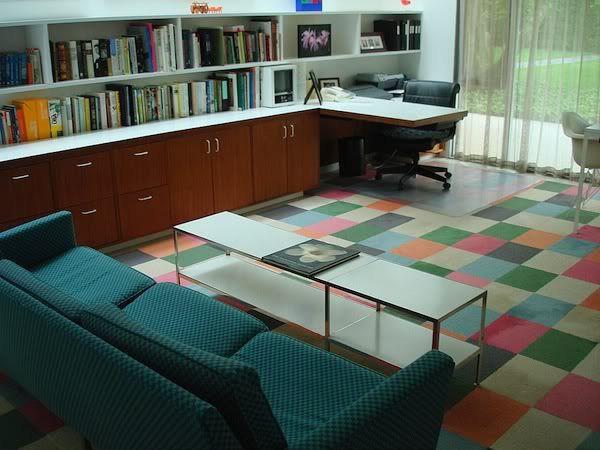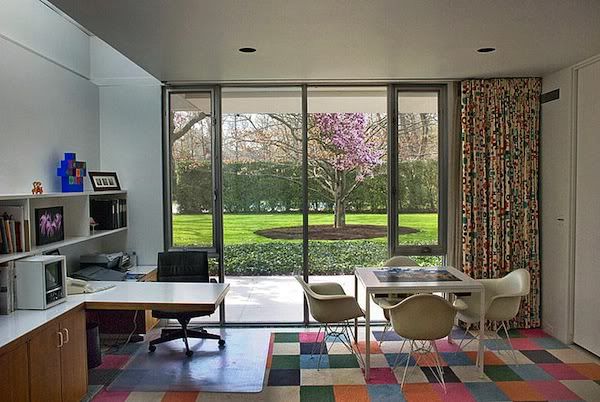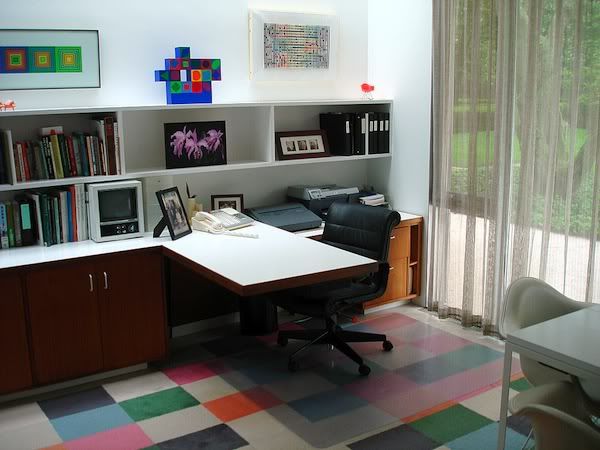 Soundtrack for this wonderful home of glass + design is, The Andrew Sisters: