i have been on an organizing and purging mission with my husband the past few weeks. no drawer, cupboard or room has escaped this rampage of mine...i would like to use the excuse that it was in preparation to host family for thanksgiving but the truth of the matter is that i am super anal-retentive and nothing pleases me more than a tidy, organized space. i even organized the photographs and various clippings and notes that have gathered on our lovely rental refrigerator. see?! i'm nuts.
project = vintage enamel flowers = magnet garden.
this project has actually been in the mental workings of my mind for some time. i have been collecting vintage, enamel flower pins and brooches in anticipation of making my 'fridge into a less obscene visual for some time. I put a call out to friends, purchased a few on eBay and etsy and dug into my stash i have had since high school.
the stash.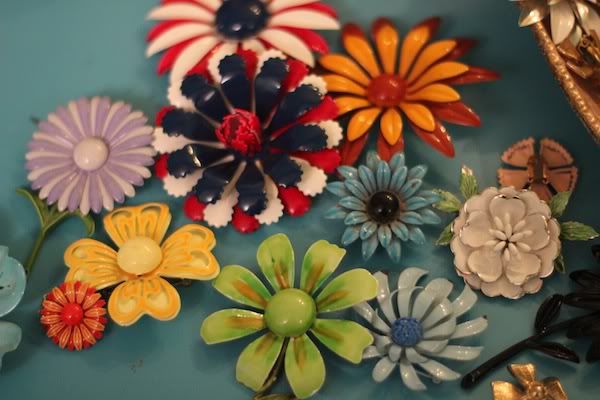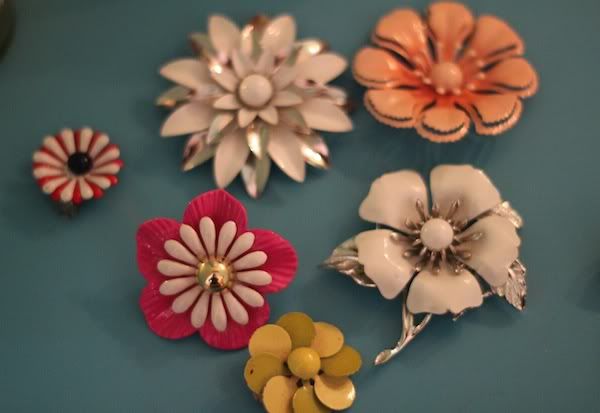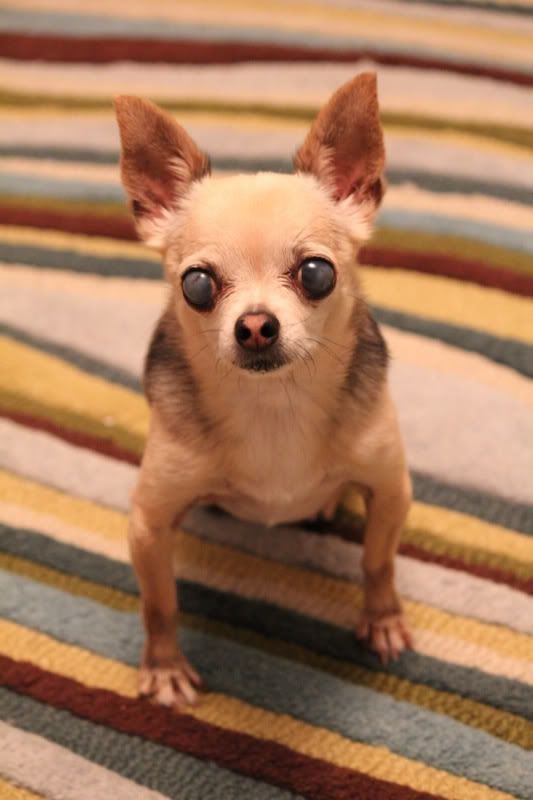 quick break to show my cute helper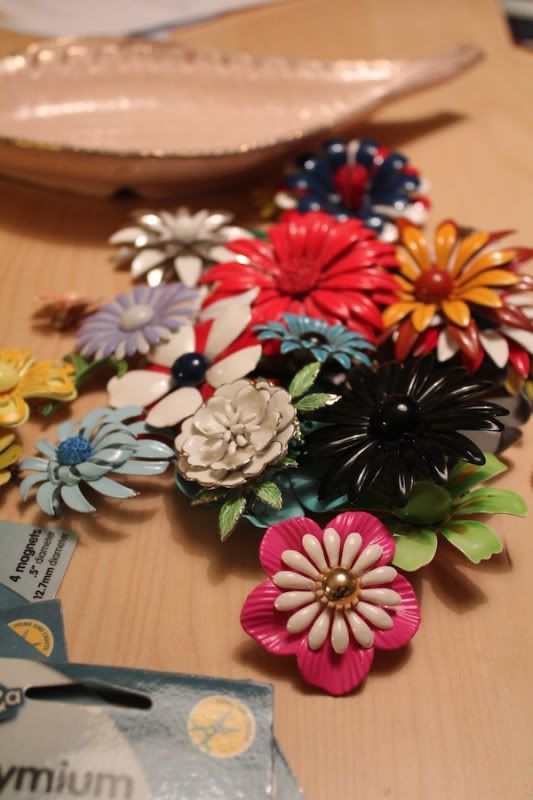 gettin' down to business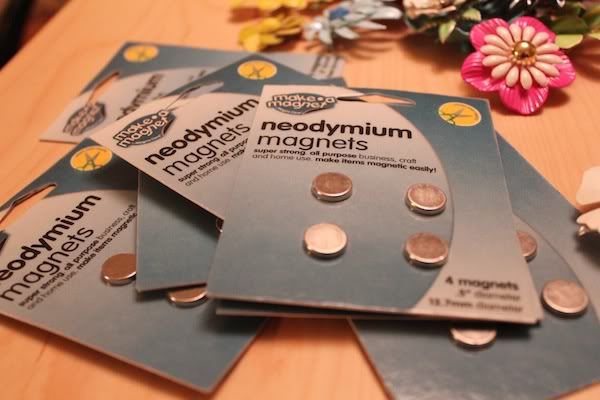 i used these strong suckers from home depot with my good friend, hot glue.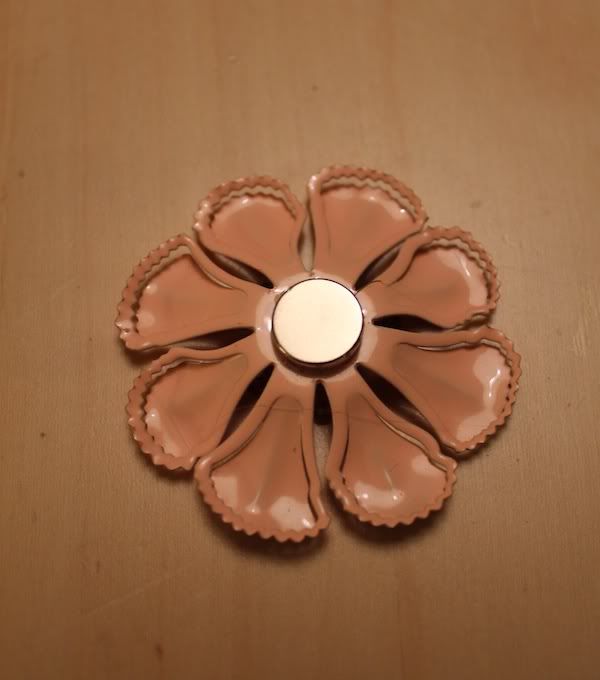 magnets on back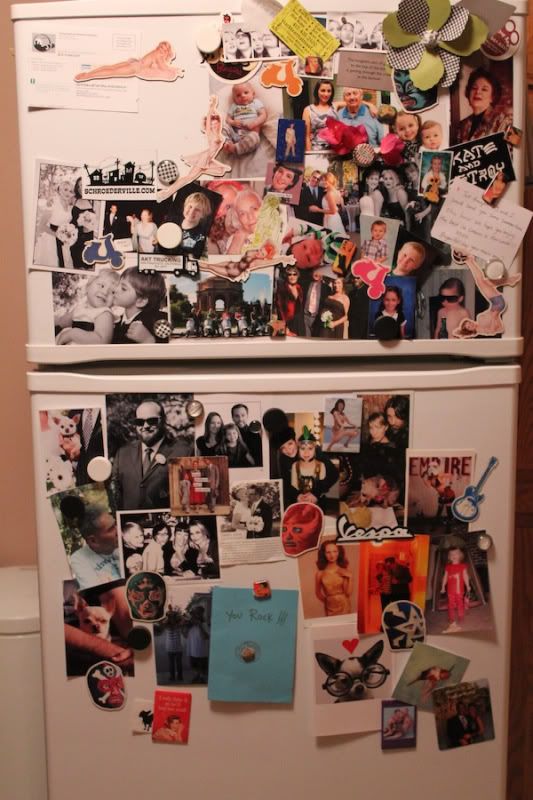 before - hot mess.
after - less hot mess?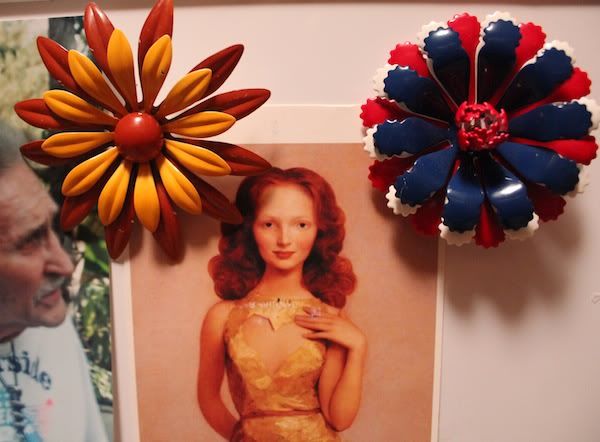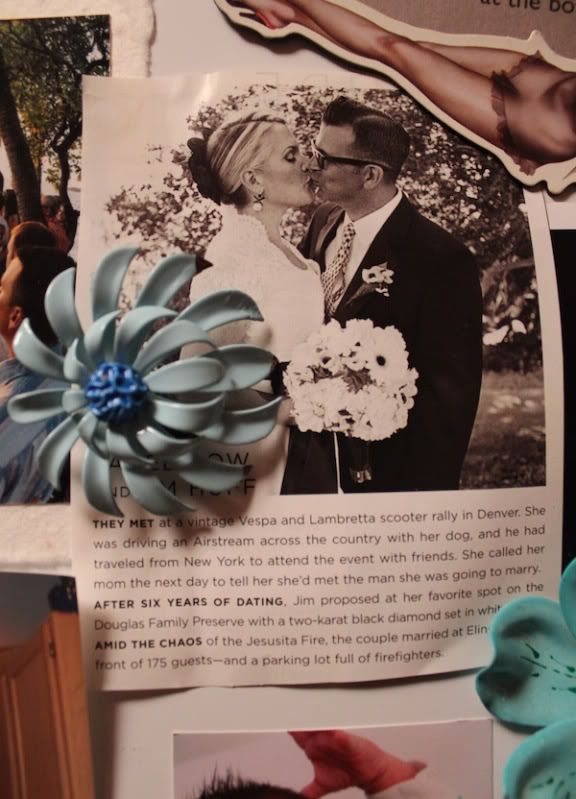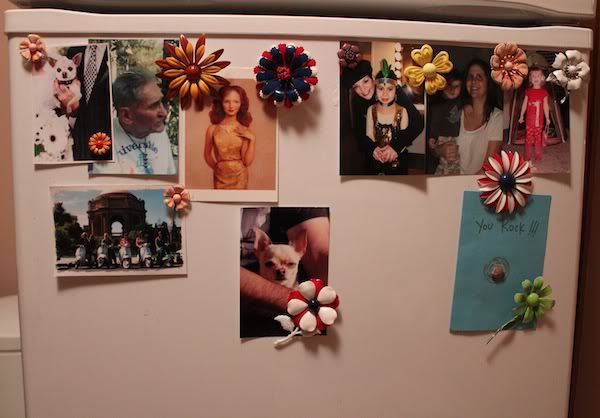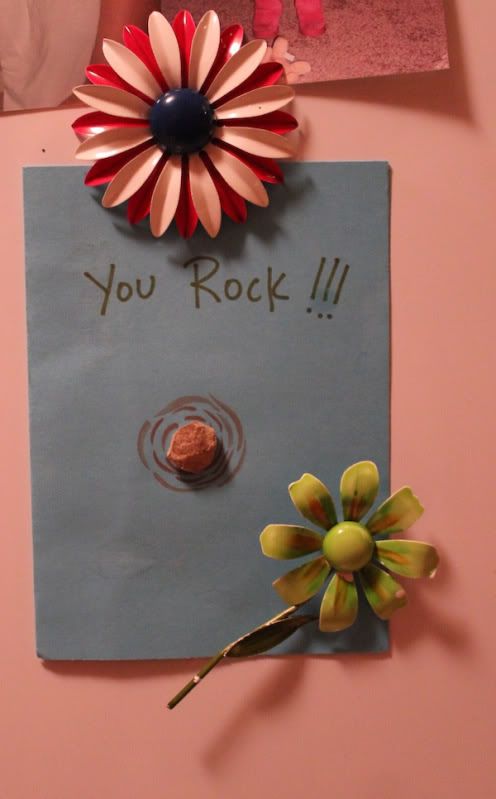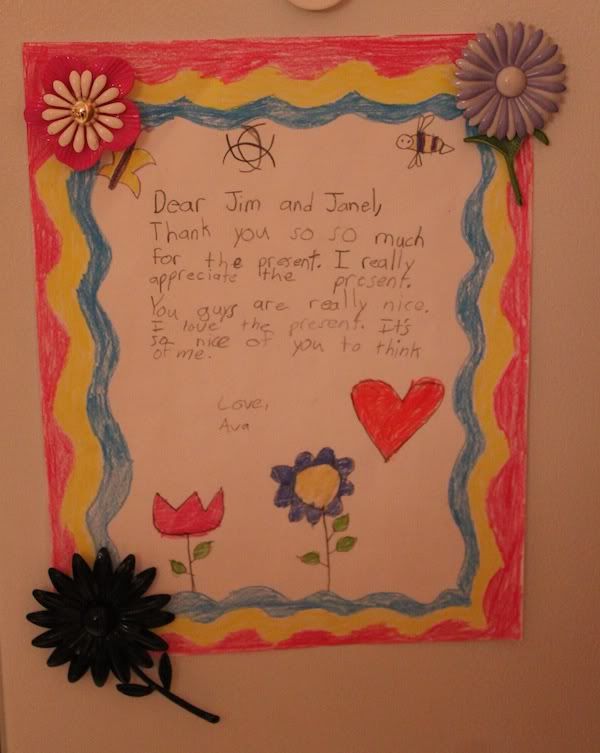 sweet note from my lovely little neighbor, miss ava.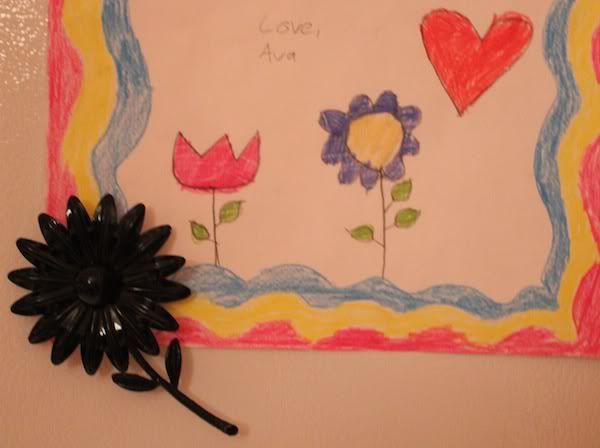 flowers
so what do you think? did i make this obtrusive rectangular box a bit prettier?
and, ps - i love updated pics of my special little people in my life, so, friends, please mail them my way!
all photos by janel holiday design
soundtrack for this DIY, quiet night = Kings of Convenience: