I spend more waking hours with my girls at work than with my cute 'lil husband….so you can imagine how thrilled I was when my co-worker invited me over to her house for an intimate brunch amongst friends. I was so excited to see her home after three years of working together…..to see the digs where her cute outfits came from every morning…..to see where this girl keeps ALL her SHOES?! She MUST have an extra room, for this one has a running with me on who has more pairs of heels…what is it, Amy? 54? 56 pairs?
Amy's official title at RBID is "Office Manager" (she is the glue that holds everything together….we are lost puppies without her) but obviously from the photos that follow, she could kick me out my designer position any day.
someone likes Jonathan Adler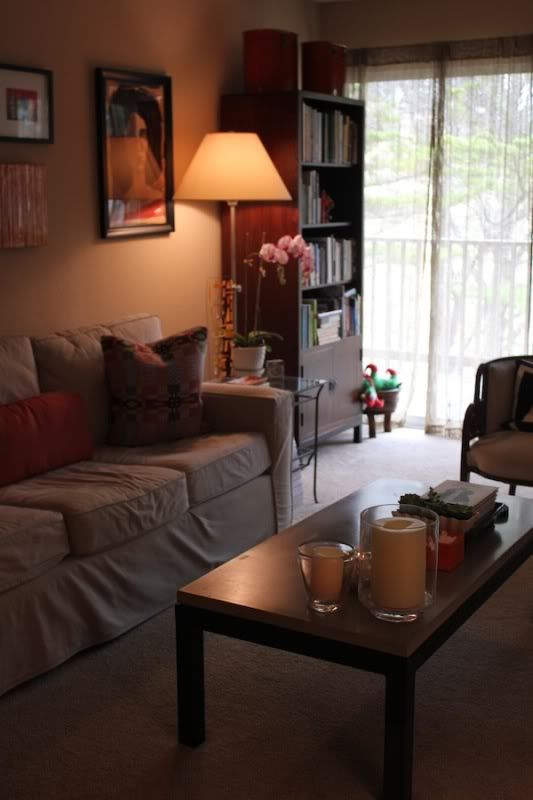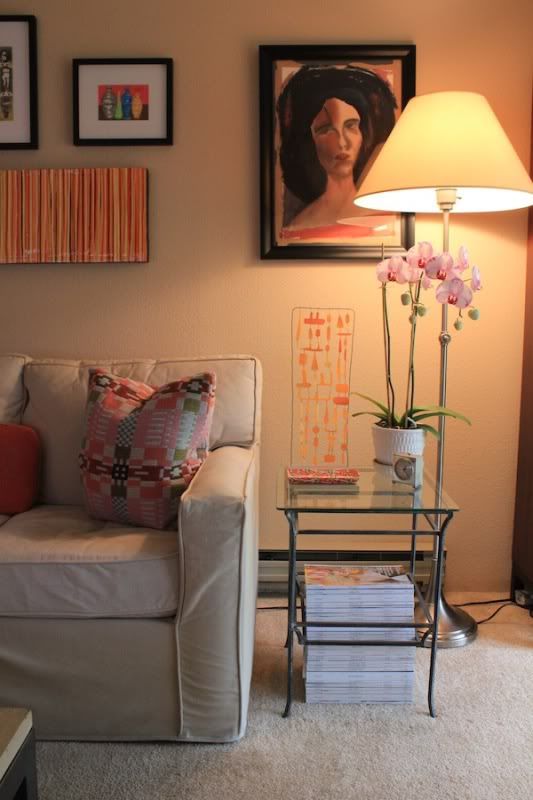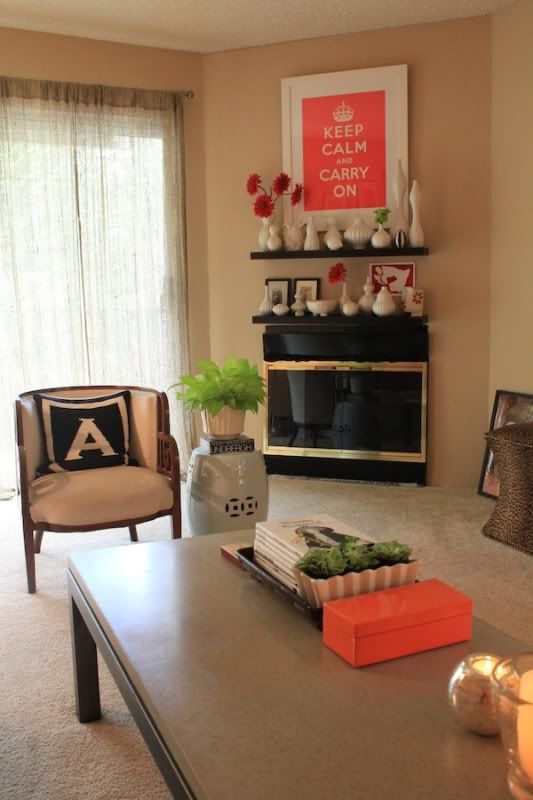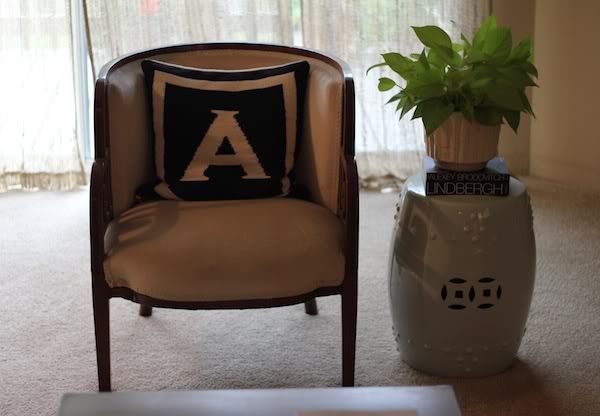 sweet little chair that belonged to her grandparents
Amy studied Fashion Design at FIT in New York...start counting her fabulous books, people.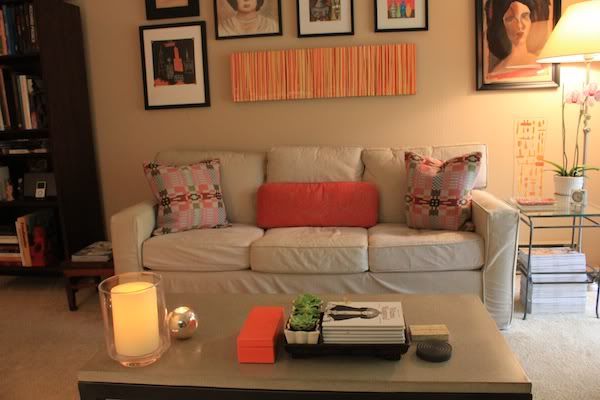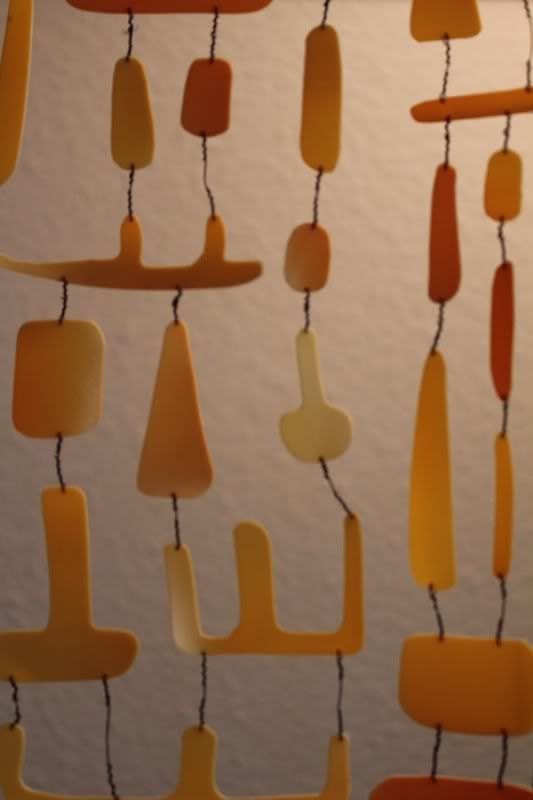 sculpture by her good friend, Matt Magee....more about this talented one later - don't forget, it's good!
oil painting picked up a Paris flea market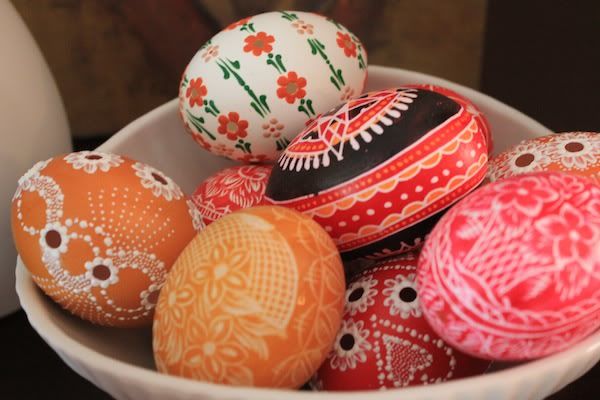 every year Amy goes on a fabulous trip that coincides with fantastic art shows, exhibits, ballets.....sigh....this year she went Prague where she picked up these one-of-a-kind delicious little eggs at the Easter Market.....swoon!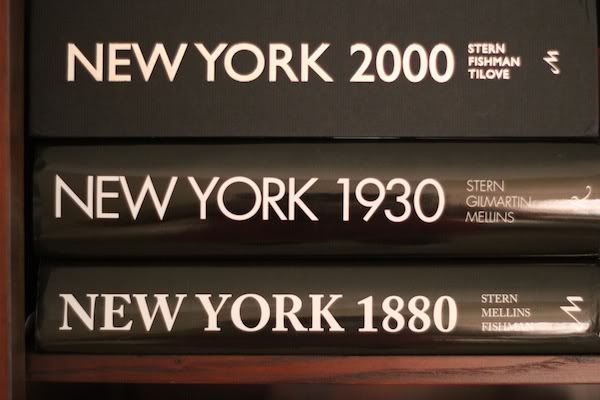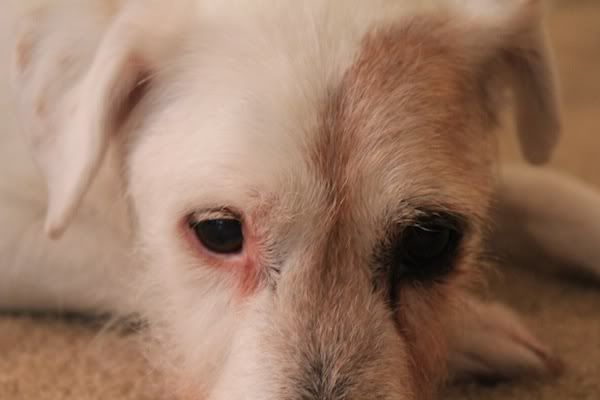 the handsome Primo...he's 14.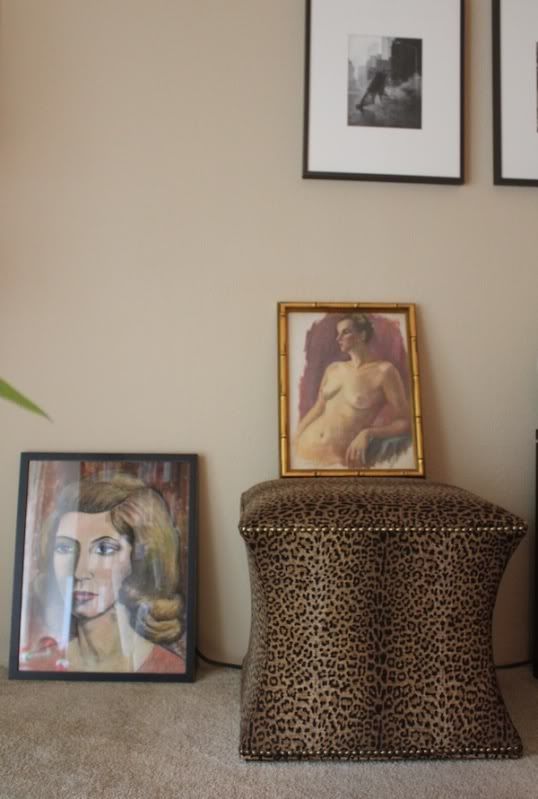 great art everywhere....Amy's collection hails from flea markets and eBay...her place boasts many walls of art "salon style". it's everywhere....which is okay by me. i love it.
vintage brass magazine stand....with back-issue vogues, of course.
i may have influenced Amy slightly with the head vase collecting.....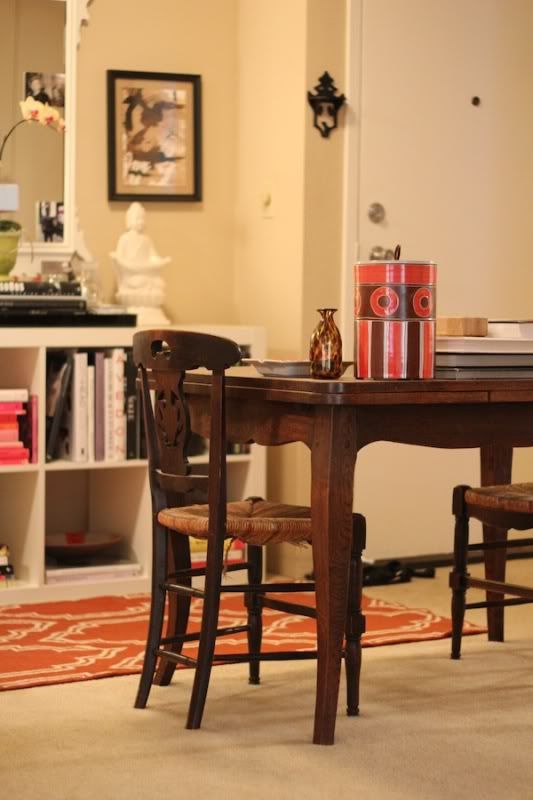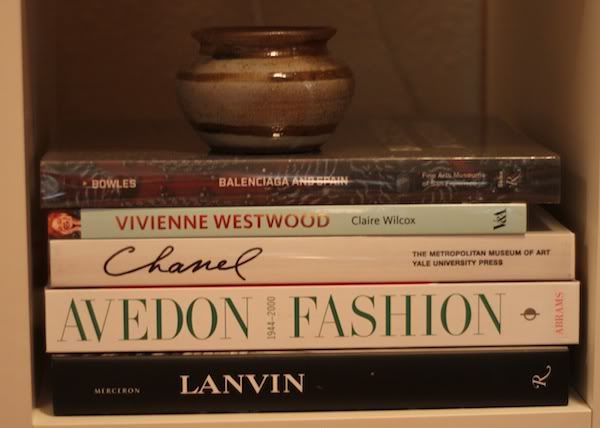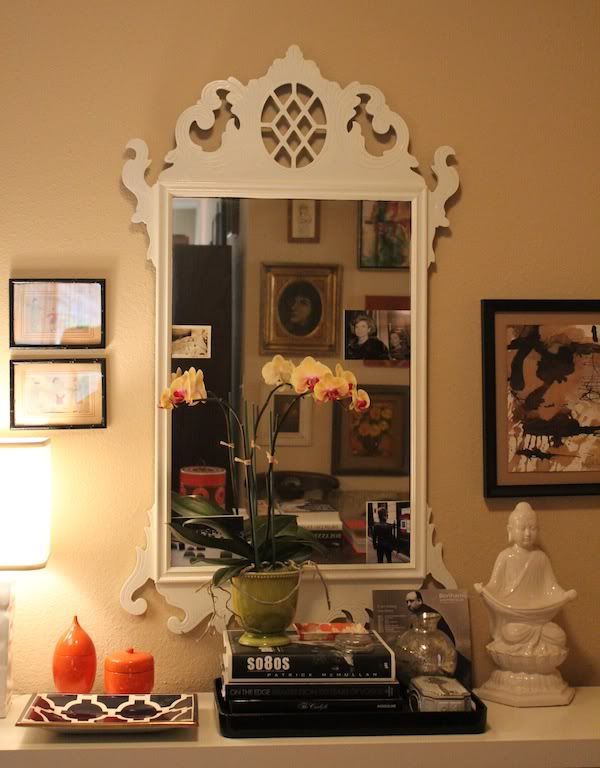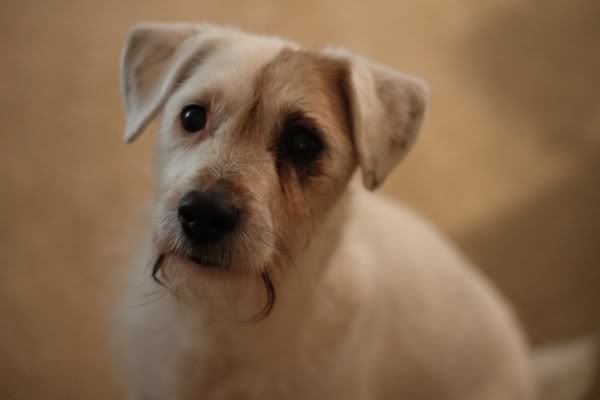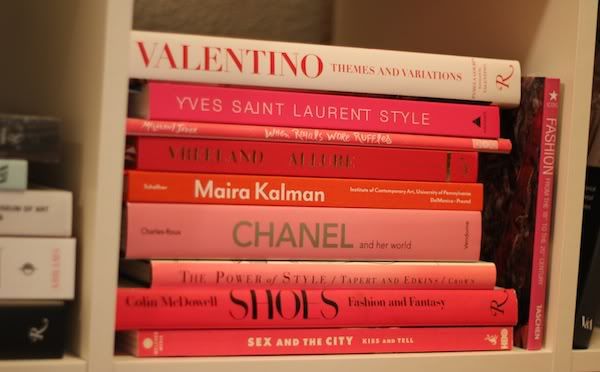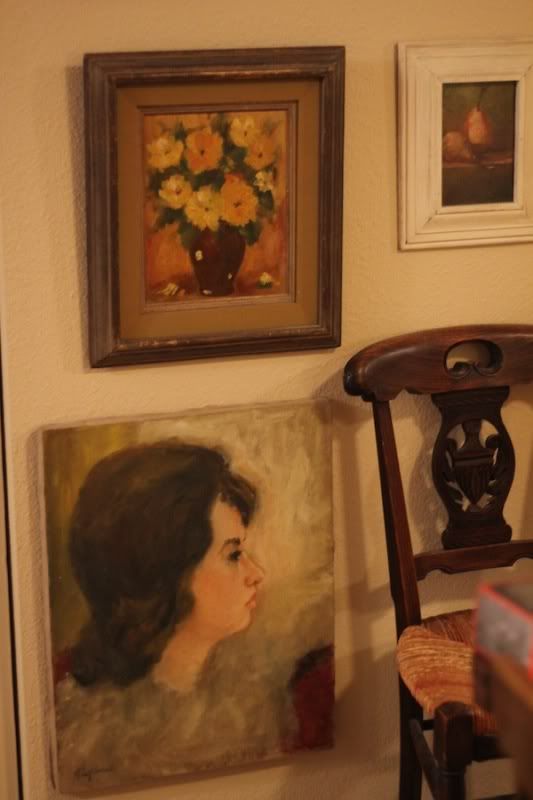 that's Amy on the bottom right - cutie!
this Chippendale mirror was from Amy's grandparents wedding set (!!).....she lacquered it white. yum.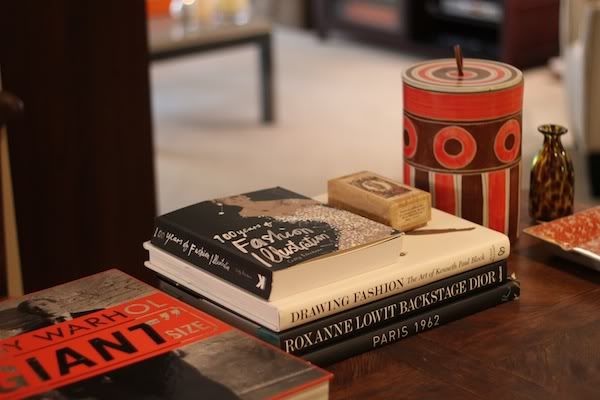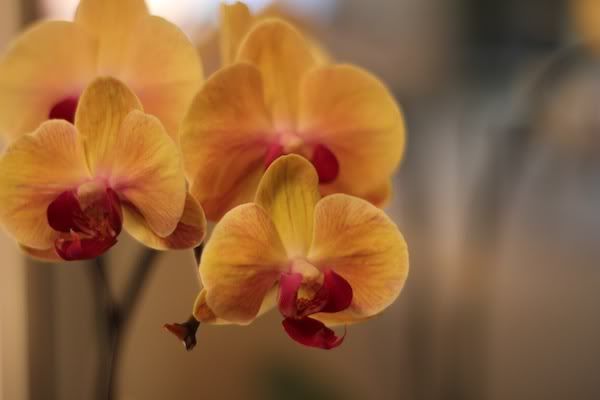 a framed postcard from every show she goes too....such great memories to look at every day!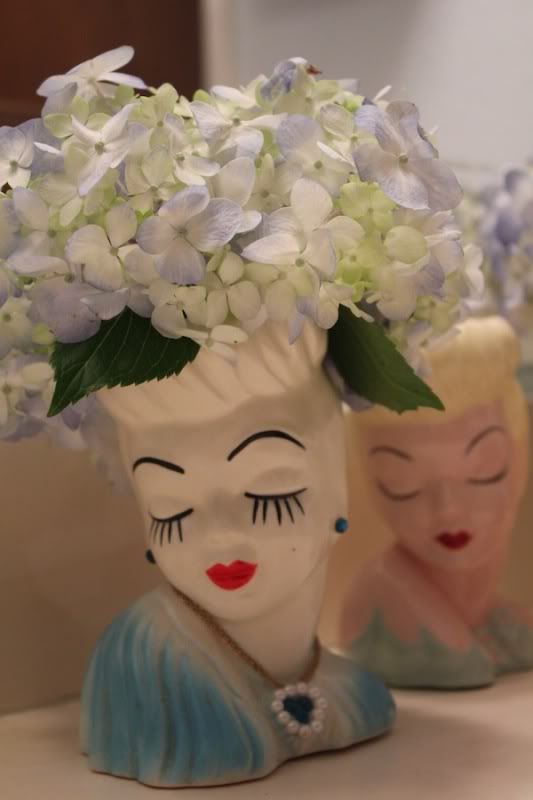 Amy collects the "Glamour Girl" headvases......aren't they fab?!
three of my favorite pieces......oil pastel (?) illustrations she found on ebay for a STEAL.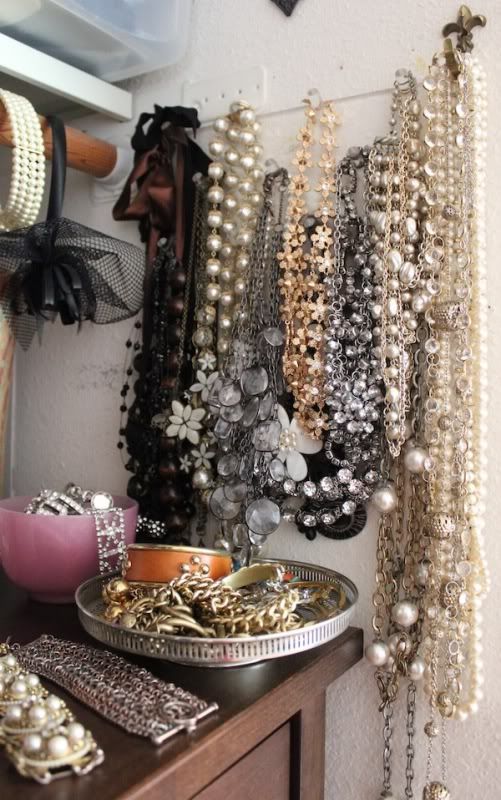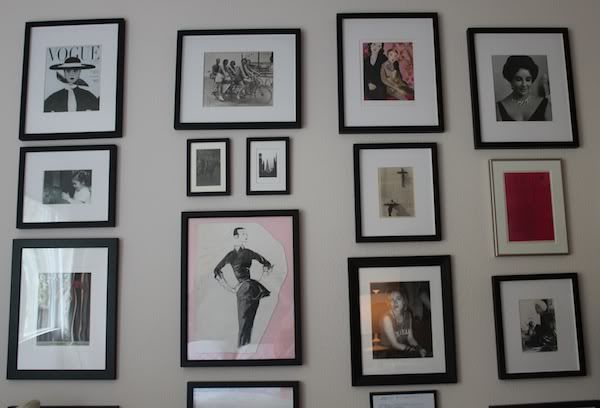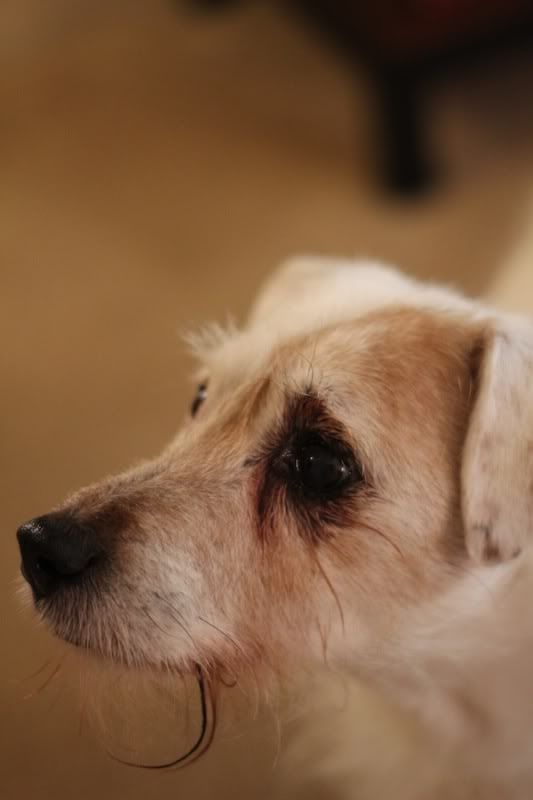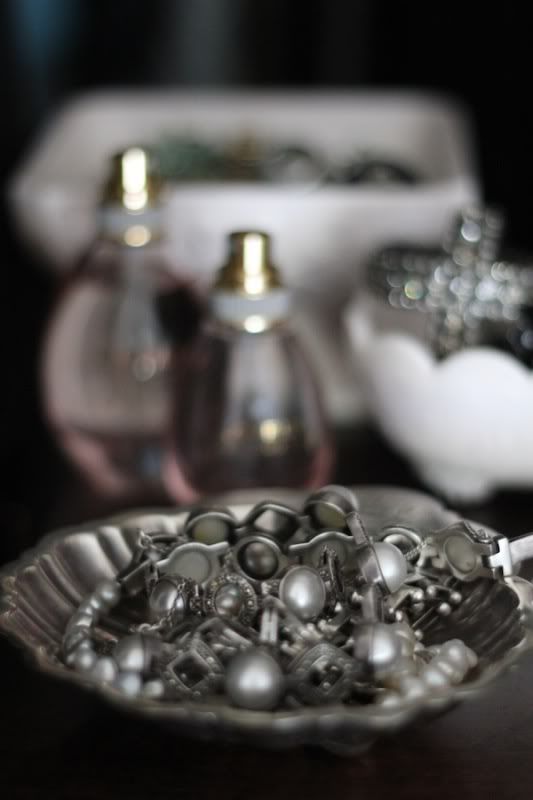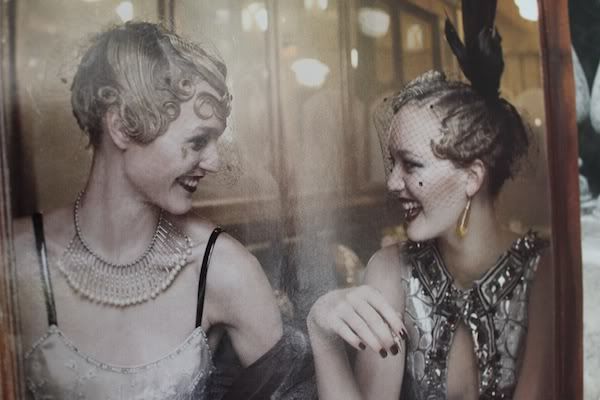 from the 2008 September Issue....inspiration and gorgeousness everywhere....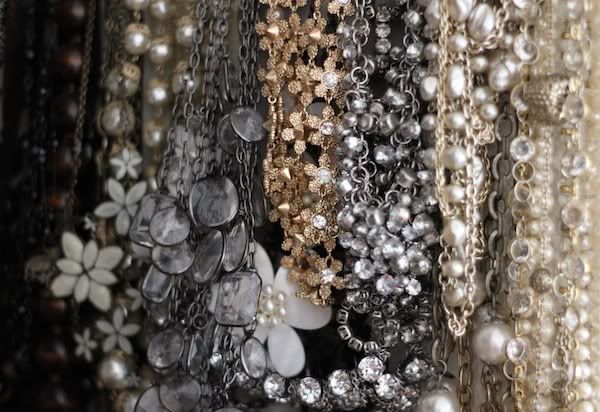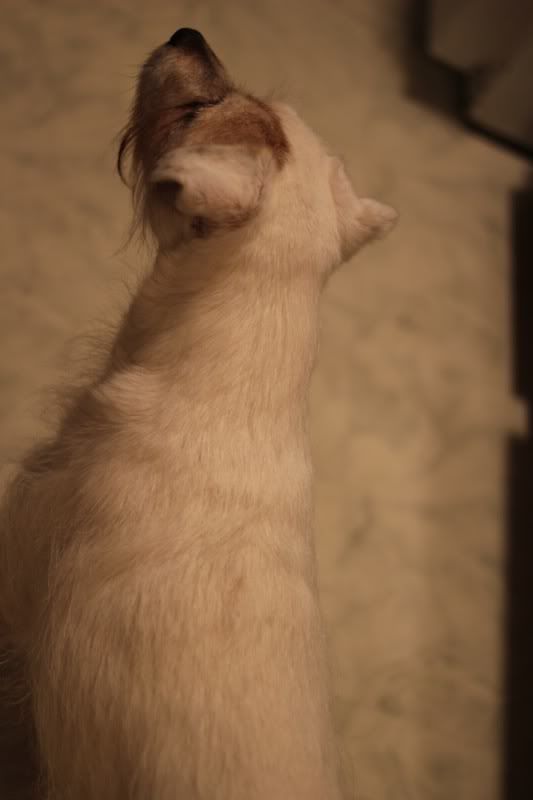 from Robert Rauschenberg's memorial service....Matt Magee operates/manages his Studio and has since 1994...ummm.....dream job.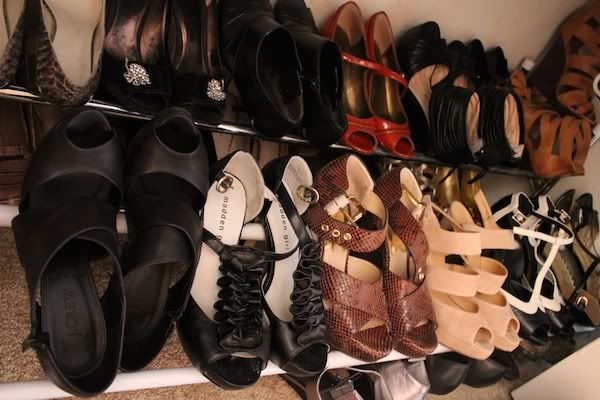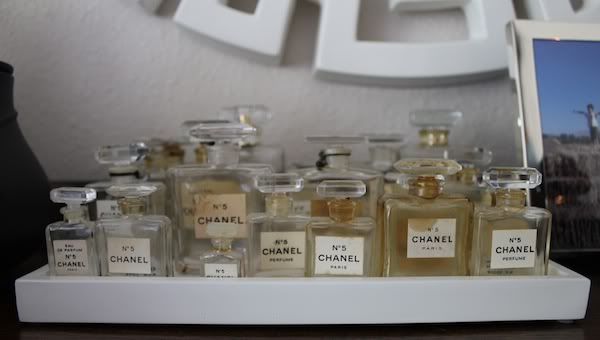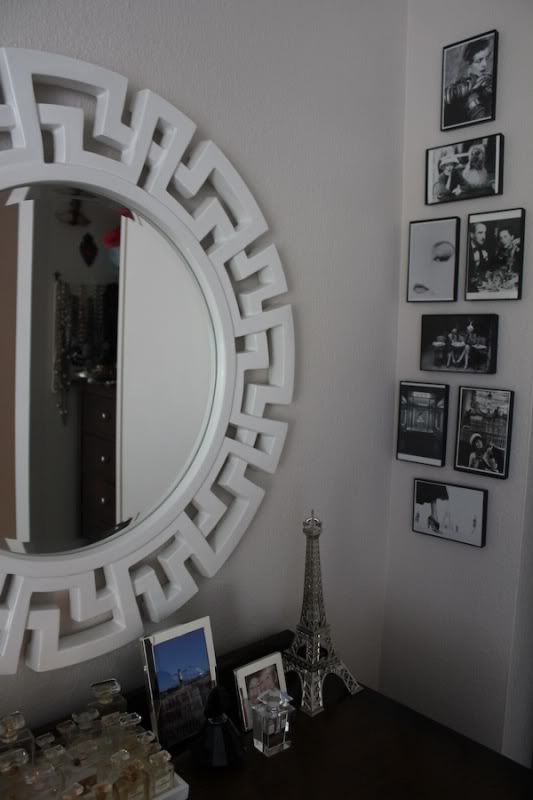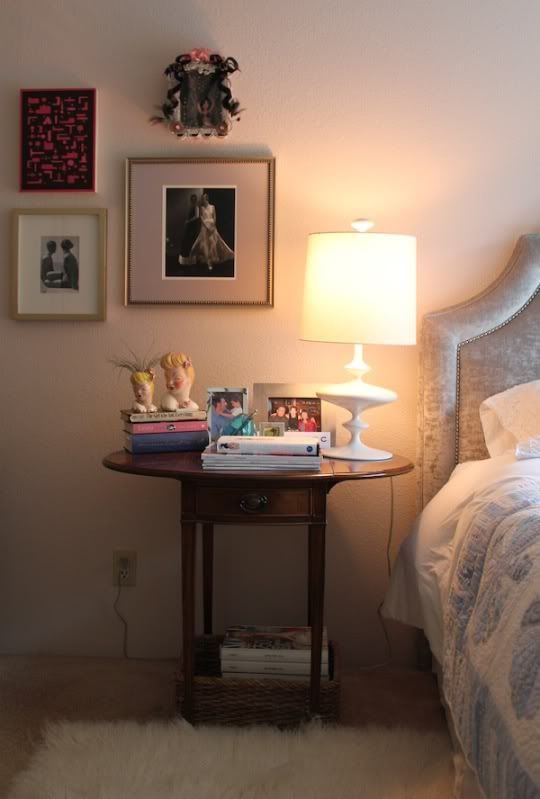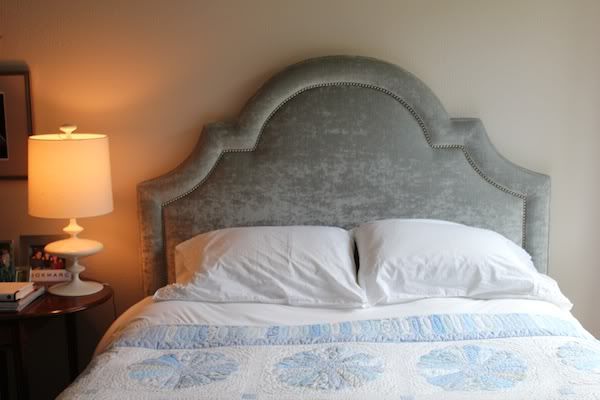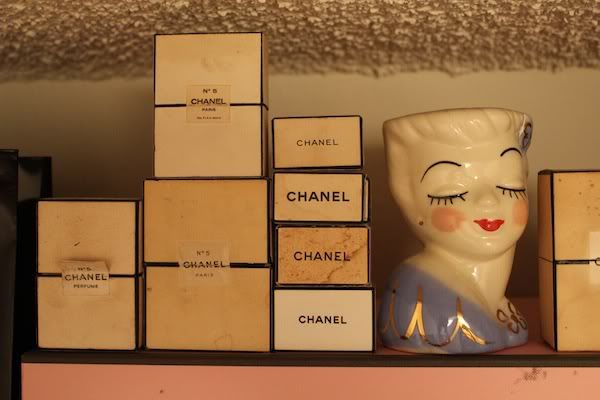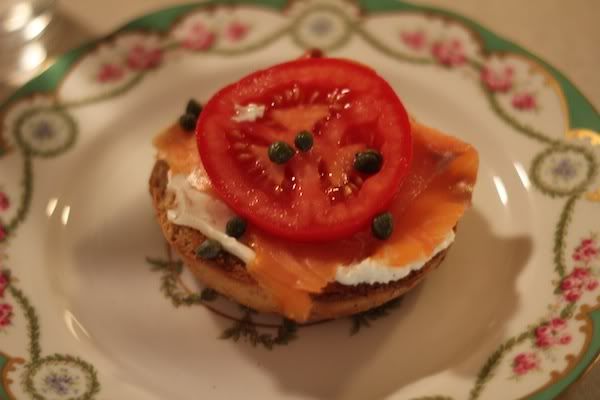 lunch.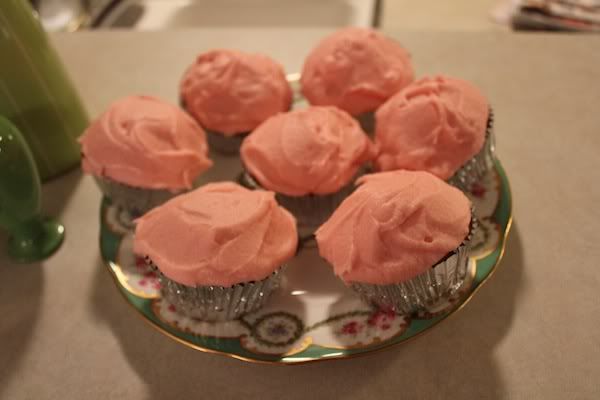 dessert....and because I love you dolls, I will share with you all Amy's recipe for amazing frosting....something I am QUITE fond of.
frosting for 12 cupcakes:
2 sticks softened unsalted butter
2 lbs. confectionary sugar
approx. ½ cup milk
Thanks for letting me shoot your adorable abode, Amy! xoxo janel
Soundtrack for my NY girl I love to see everyday was a hard one. Its a coin toss between the B-Boys and Karen Elson......I'm gonna go with the multi-talented and beautiful model/mother/singer/songwriter Karen Elson as she possesses many the same characteristics of Amy....style, sass, beauty, fashionista, culture, Paris, New York...the list can go on.
all photos by janel holiday design except Karen Elson and Band above....oh, wait, did you think i shot that too?! No, Annie Leibovitz did, silly.