some people like to look at vintage cars and motorcycles (ahem, my husband) and think about the "what ifs" of owning those little puppies into your own personal collection.....with the recent discovery of the - porthole into fabulous closet's blog - "The Coveteur" i am easily satisfied pouring over photos of other people's closets. I love looking at not only their content but how they choose to organize....designer versus hue versus heel height? Either way, the way The Coveteur's team of photographers (from which all these images hail) shoot each closet/collection is amazing. I love all the various compositions and working the interiors and art collections into the shots. After all, design whether it be fashion, art, interior, architectural is all related to one another, right?
So, for your viewing pleasure are 35 photos featuring fabulous footwear from my new fav site, pulled randomly and not even scratching the tip of the Coveteur iceberg.....enjoy!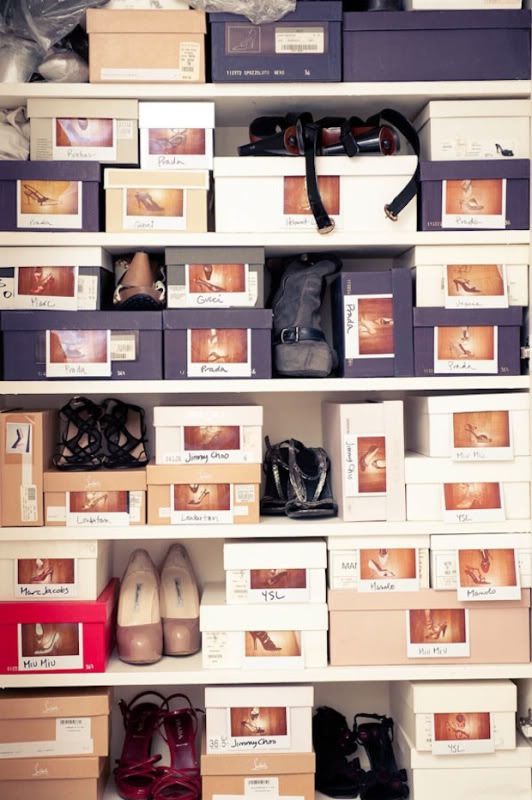 Tracy Taylor's closet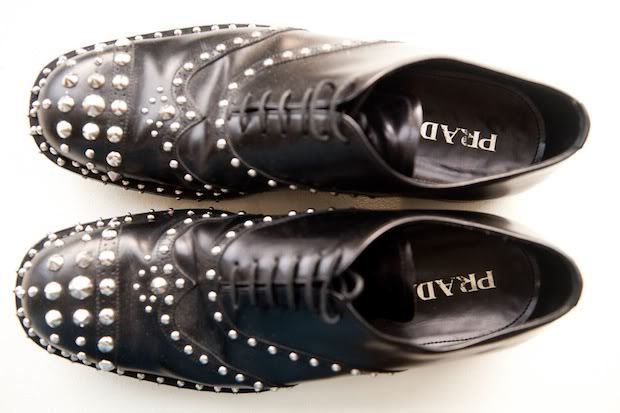 Dan Levy
Tim Kaeding's Barney special Converse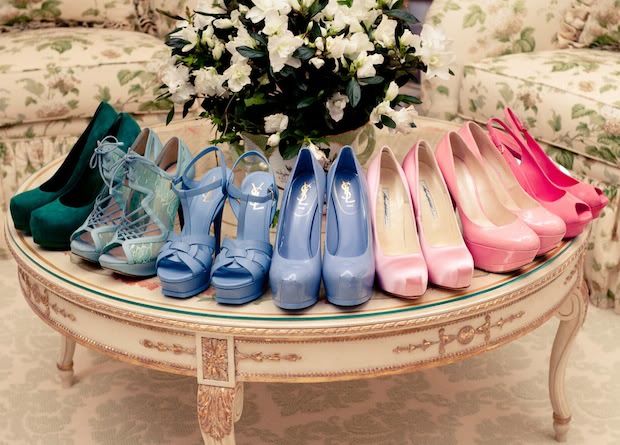 Suzanne Rogers - this one has EVERYTHING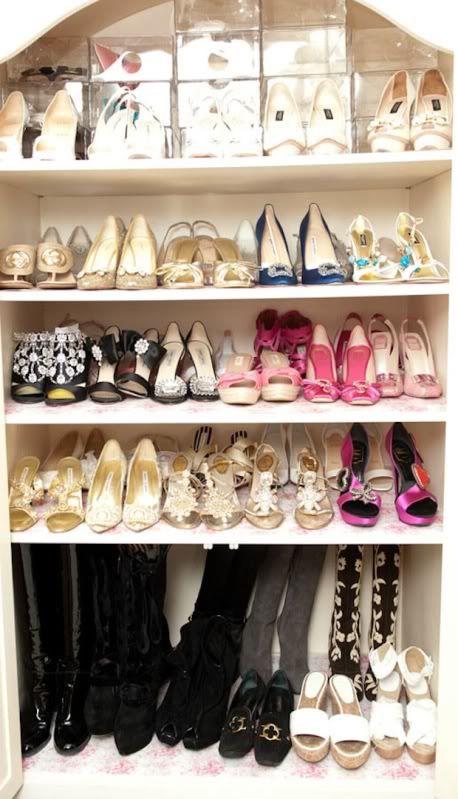 Suzanne Rogers
Suzanne Rogers
Suzanne Rogers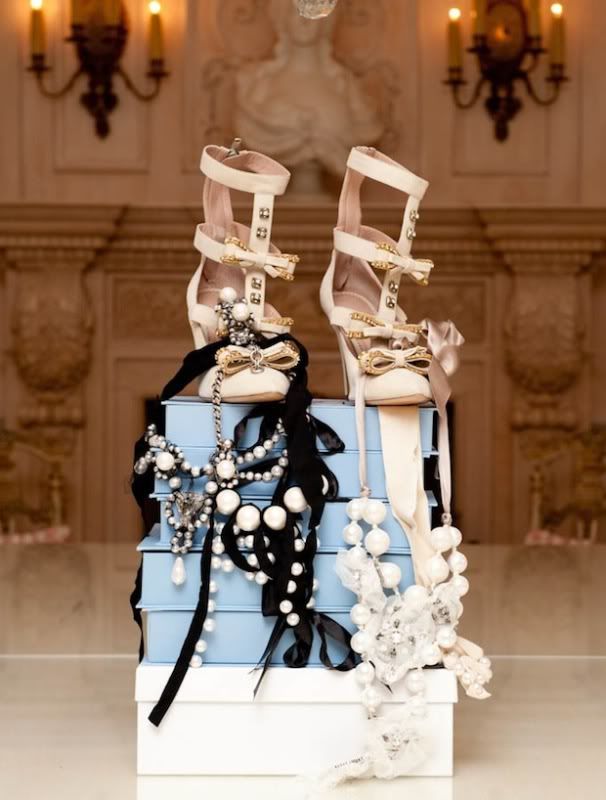 Suzanne Rogers - Chloe shoes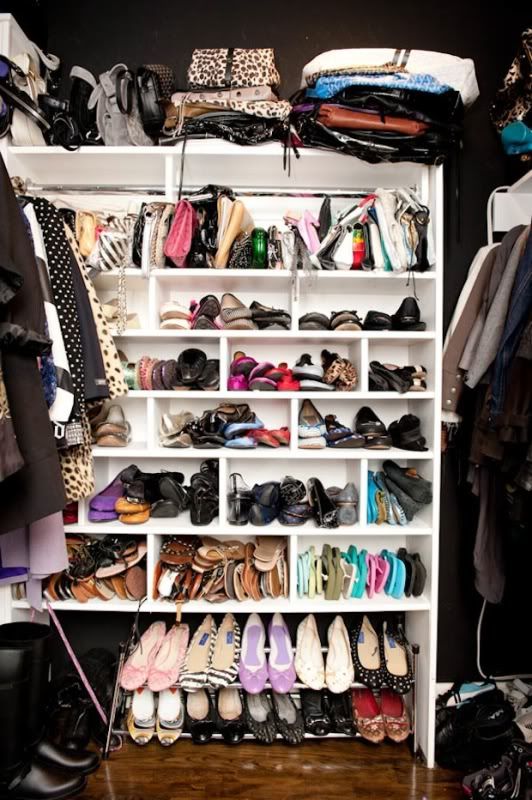 Nicky Hilton
Nicky Hilton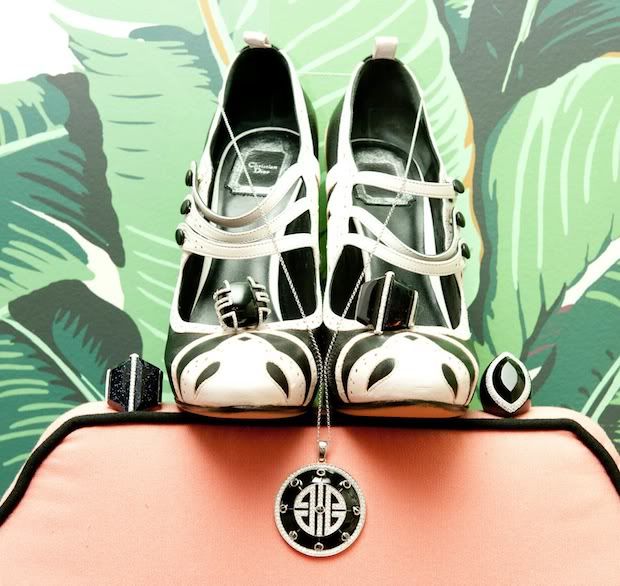 Nicky Hilton - Dior
Marisa Klass - C-Loubs
Marisa Klass - Chloe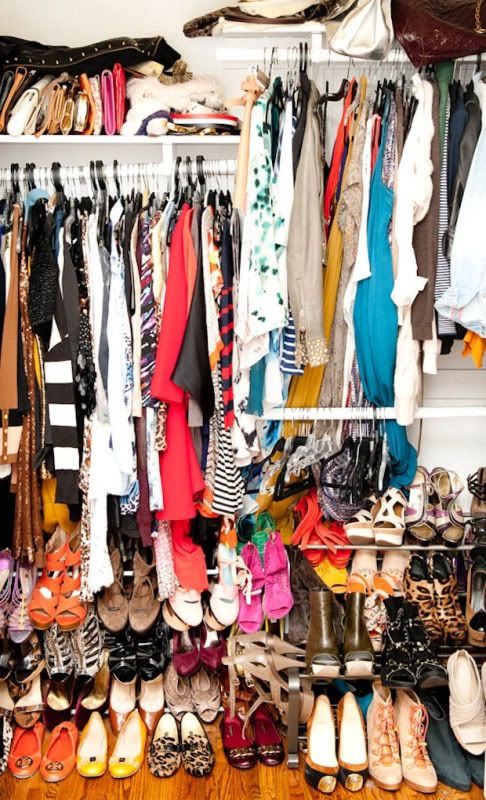 Louise Roe
Louise Roe - Versace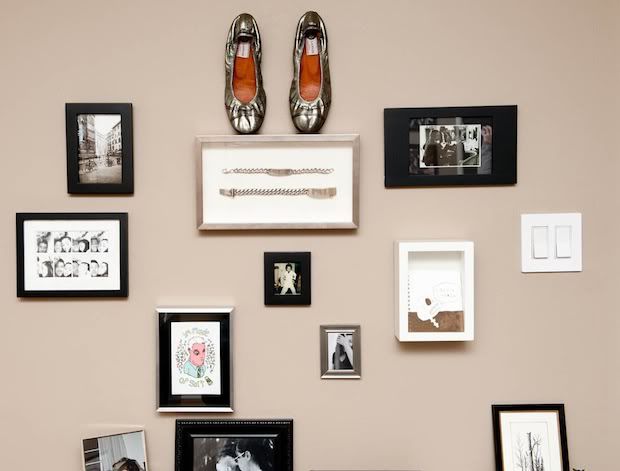 Lisa Walker - Lanvin flats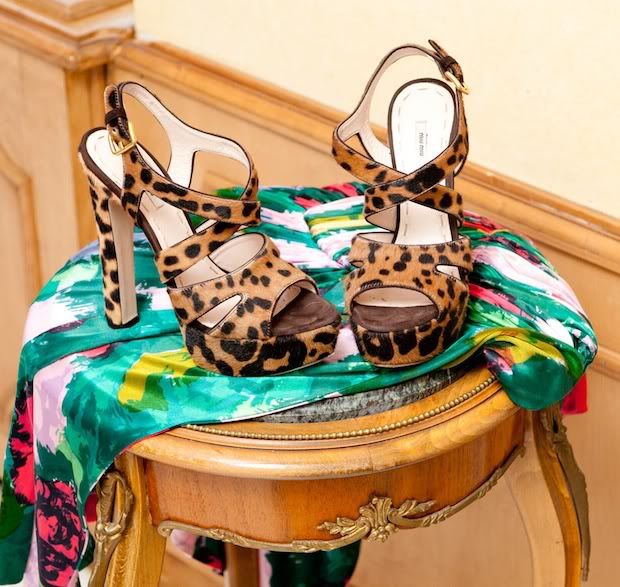 Leandra Medine - Miu Miu heels I am currently stalking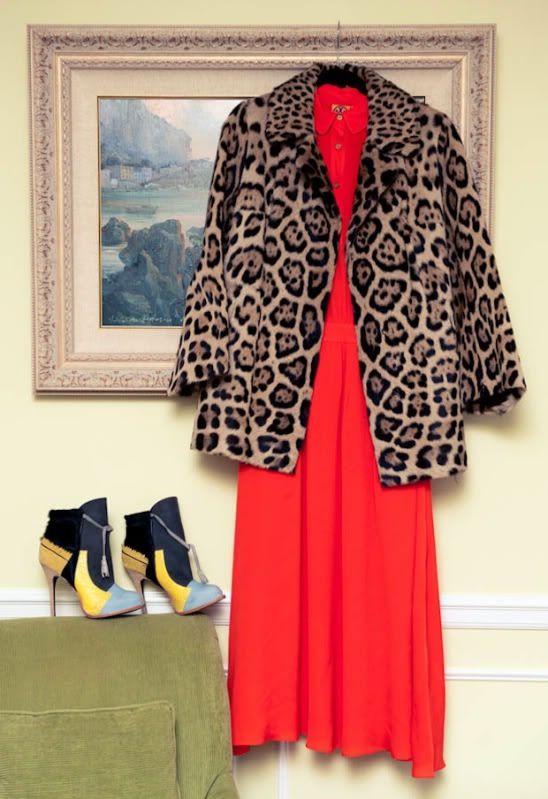 Leandra Medine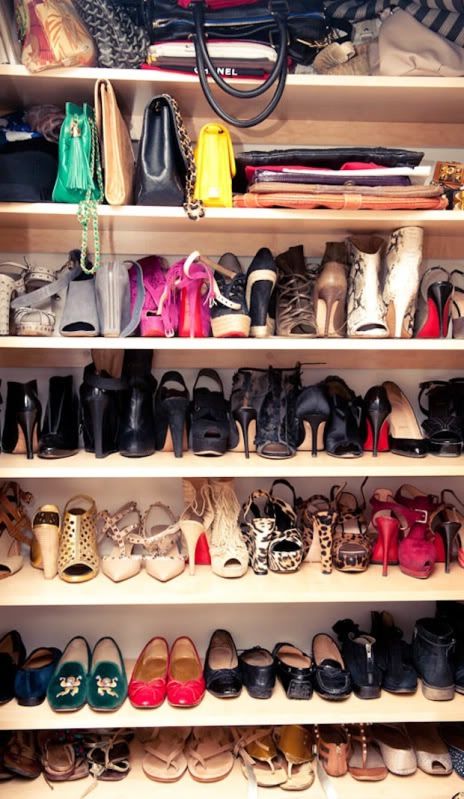 Leandra Medine
Lauren Santo Domingo
Khloe Kardashian
KK
KK
really, Khloe?
Katherine Power - sunshiny Christian Louboutins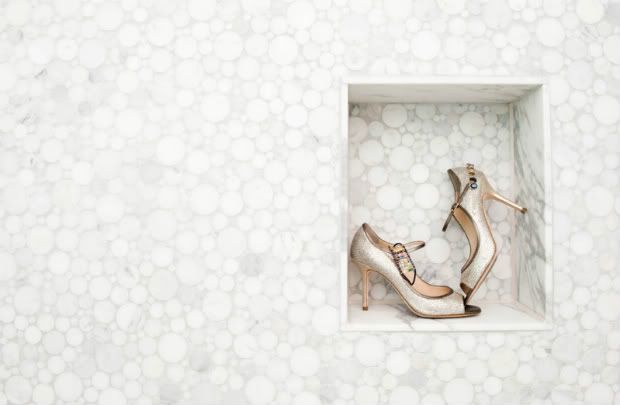 Marisa Klass - Jimmy Choo
Jen Brill - Chanel
Hayley Atkin - Abel Munoz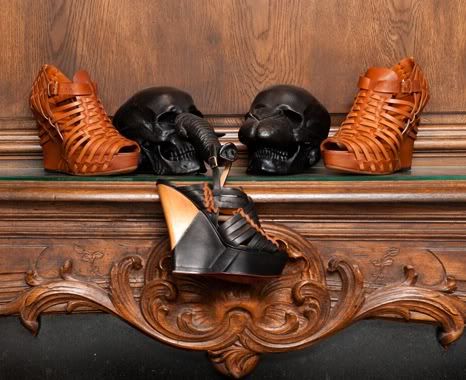 skulls by Nathan Mabry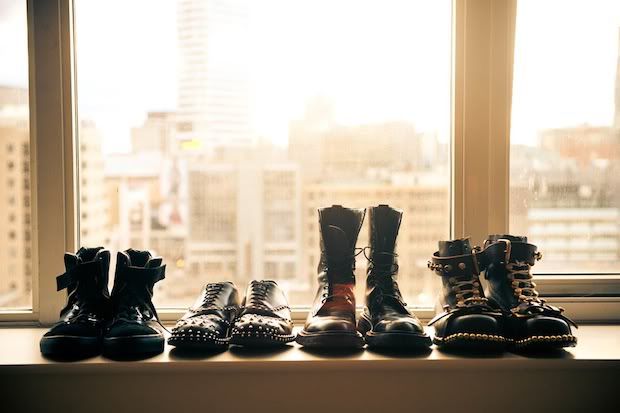 Dan Levy
Cher Coulter
Chelsea Zalopany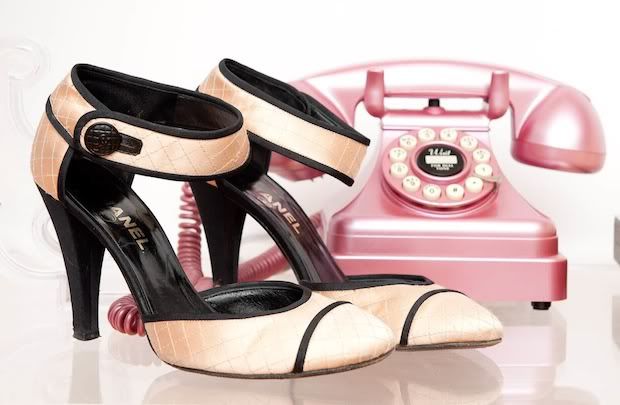 Celine Kaplan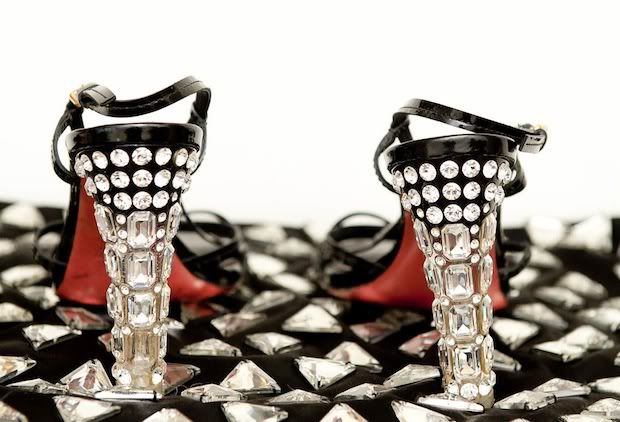 Aslaug Magnusdottir - Miu Miu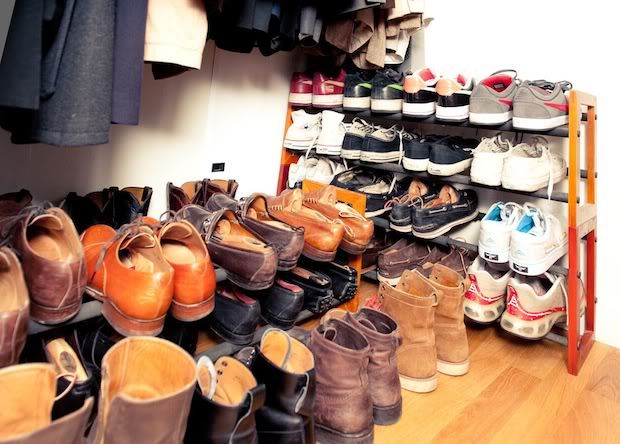 Ari Goldberg - nothing too remarkable but i thought i would throw out a little organization inspiration for the dudes out there.
Soundtrack is a cinche....the sassy Nancy Sinatra!