One of my favorite reasons when we lived in Los Angeles is the prime example of Vidal and Ronnie Sassoon's Richard Neutra home perched atop Mulholland Drive. While still in Los Angeles proper, their terrain is one of a much more natural side. "Its still the Wild, Wild West up here", Vidal says. "We have bobcats and mountain lions".
This type of terrain is exactly what mid-century master architect Richard Neutra had in mind when designing his homes around the idea of "bringing the outside in"…not fighting and ignoring the plot, but rather embracing it and incorporating everything from the color palette in the materials used, to cross-ventilation as air conditioning.
I love how Vidal discusses the relationship between hair and architecture reflecting on how this home of easy, geometric lines directly translates to his appreciation and inspiration drawn from the Bauhaus movement. All of which can be seen in his work.
The art Ronnie and Vidal chose to showcase along with key, vintage pieces from repeated designers such as Jean Prouve, Charlotte Perriand and Osvaldo Borsani to name a few don't overcrowd the space and perfectly compliment the structure.
And remember, "If you don't look good…we don't look good".
retaining Isamu Noguchi's original garden stones placed here when the home was built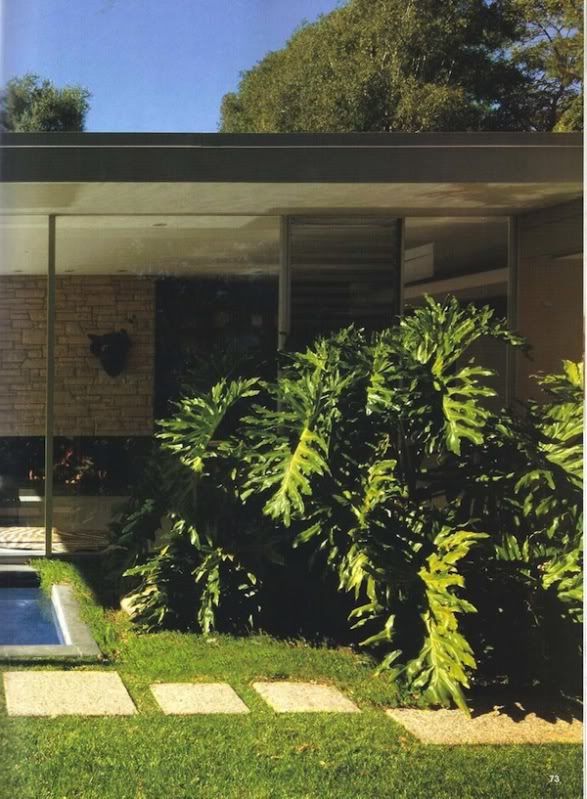 built-in by Neutra...stool and hanging cabinet by Prouve...Serge Mouille sconce and overhead light - they used Serge fixtures in the Master as well...a quiet repetition.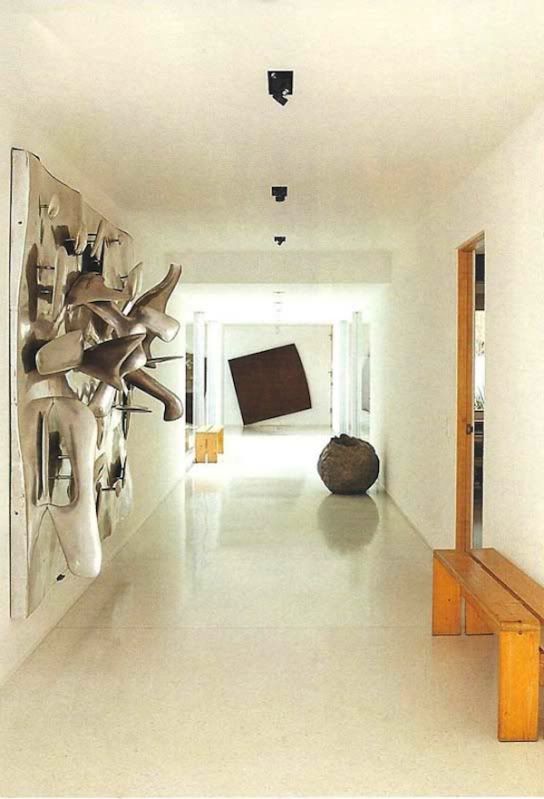 i think the plywood door frame is genius.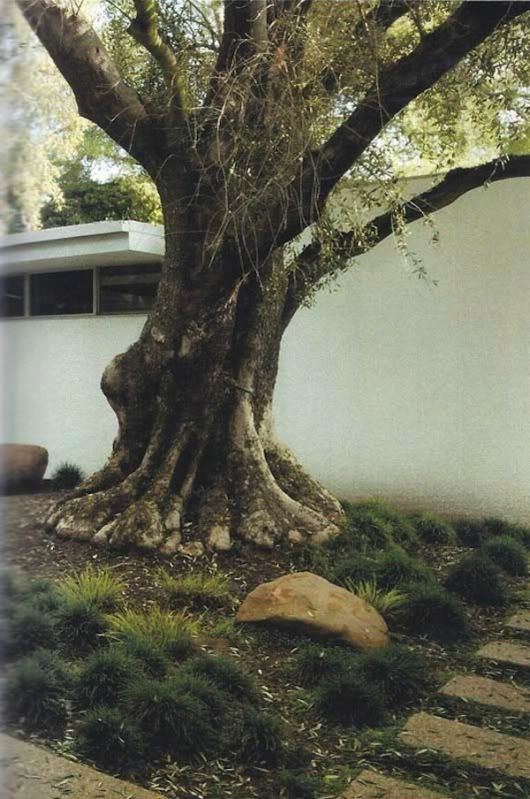 Visiteur armchairs by Prouve, Perriand coffee table - with a Calder over the fireplace.
I think Ronnie did a fantastic job with the poured terrazzo floors in the new Master Suite. The Bertoia sculpture slays me = yes please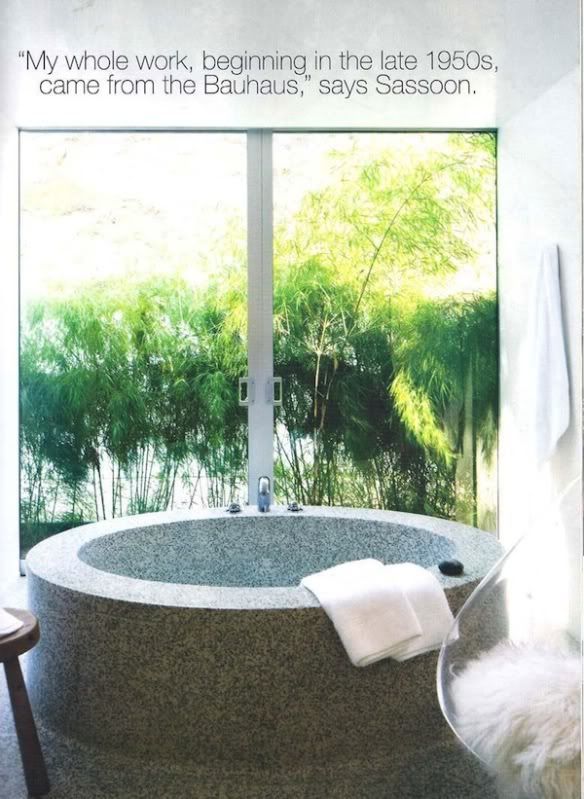 New bathroom with terrazzo soaking tub.
March 11th, SF peeps: