i'm a girl who LOVES to throw a party! although the party prep will end up driving me crazy because i stress out about all the details, that doesn't stop me. A dear girlfriend of mine is tying the knot in a few weeks and i was honored to throw her a very intimate bridal shower reflective of her very intimate wedding coming up.
my Bunny Girl is a sass-machine....she has a fabulous collection of vintage clothing and loves Rock Steady and Soul and I knew i wanted her shower to reflect her vintage and feminine style. Since i like to make my invites when possible, i searched for the perfect image to set the tone.
this vintage Vogue pattern from the 60's was beyond perfect!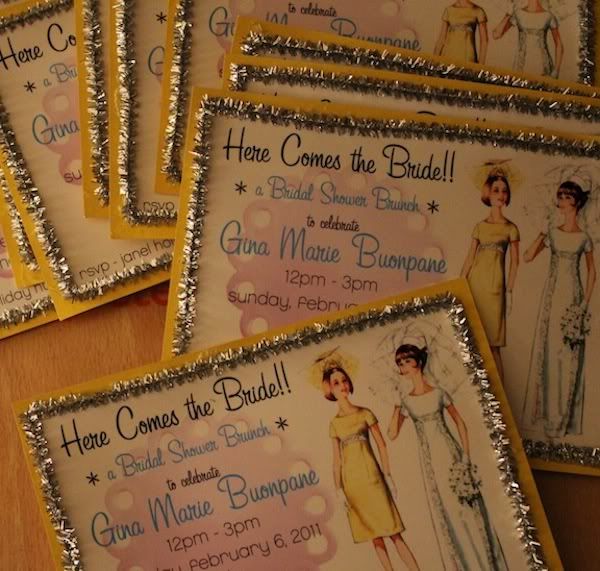 invites ready! who doesn't love a sparkle when they open their mail?!
i'm a big fan of people leaving with "something"....left over food, a cupcake or three, etc...and when it's the guest of honor, I for sure want them taking something floral back to remember the night. I love using vases like the ones below (from IKEA) because they are simple and won't break the bank.
too simple for the Bunny Bride though...! I took vintage, white lace and wrapped each vase (doubles as hiding the weedy stems of the flowers i knew i would use as well) and then finished each one with a pastel, girly bow. I stuck with the pastel palette of greens, pinks, yellows and blues from my inspiration photo.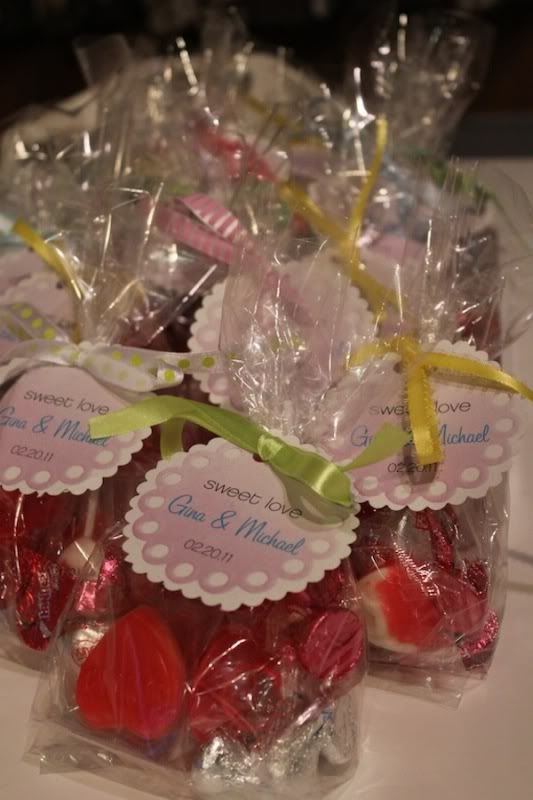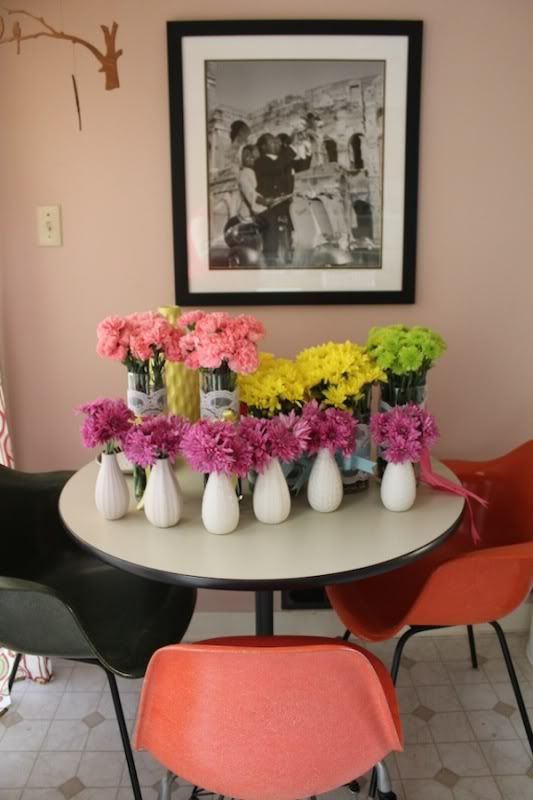 the morning of blooms....i love taking a single, solid color bloom and packing it into a vase. Its fresh, cute and modern!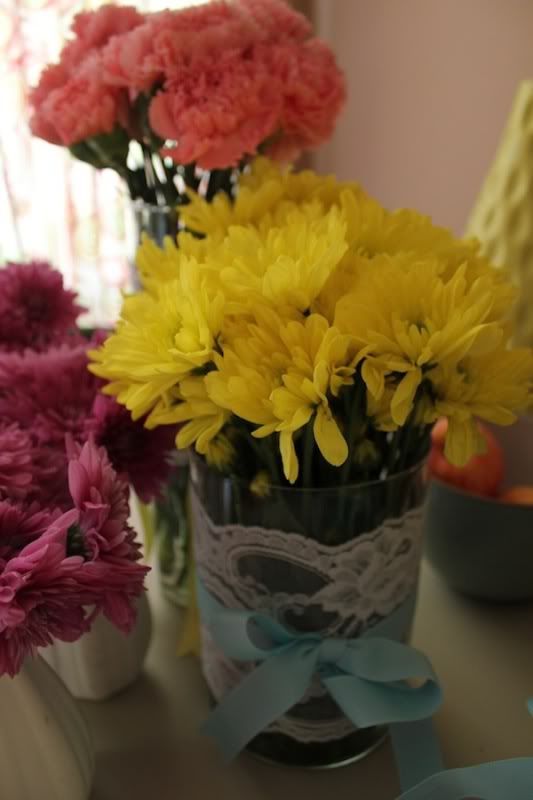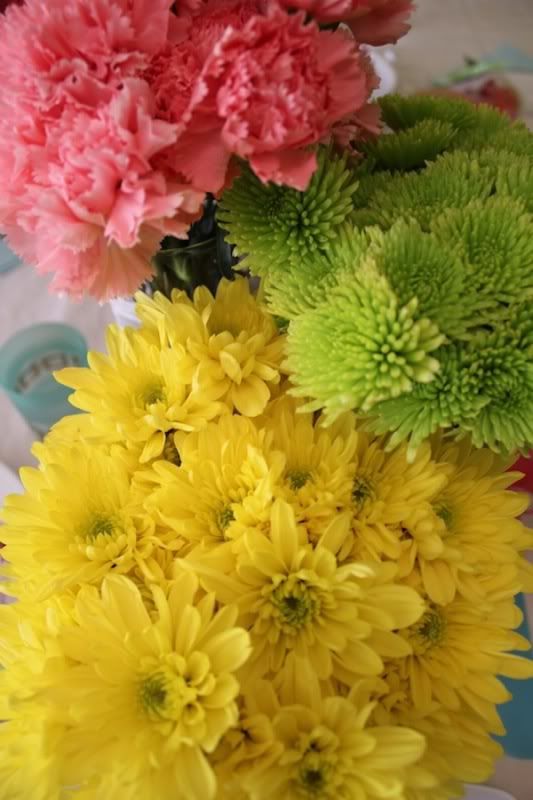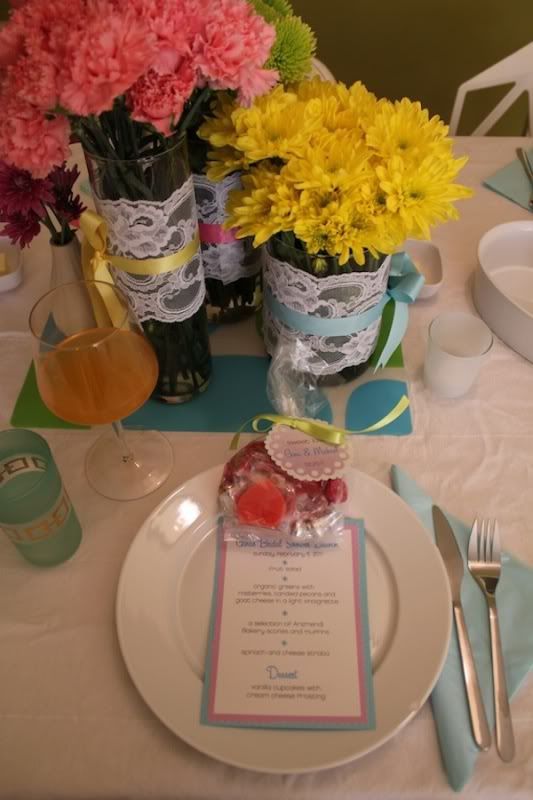 home printed menus are an easy and fun way to add an air of importance to your event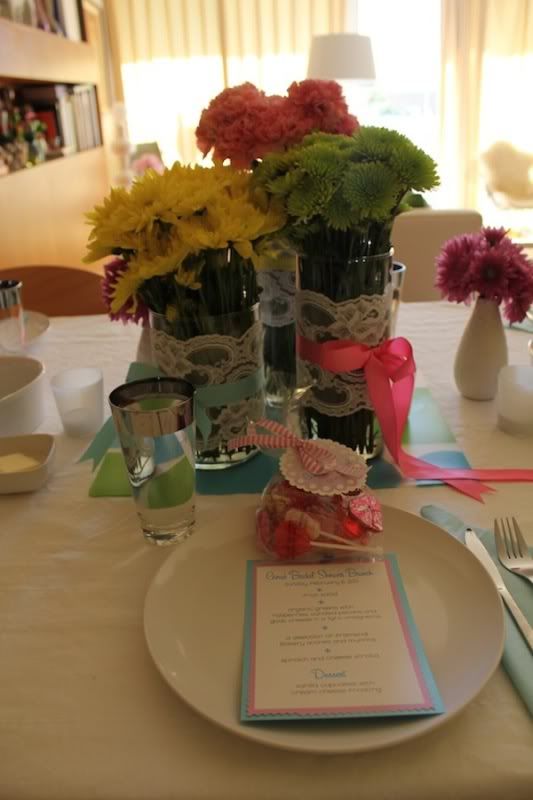 carrying the color theme throughout as much as possible
mixing vintage glasses with new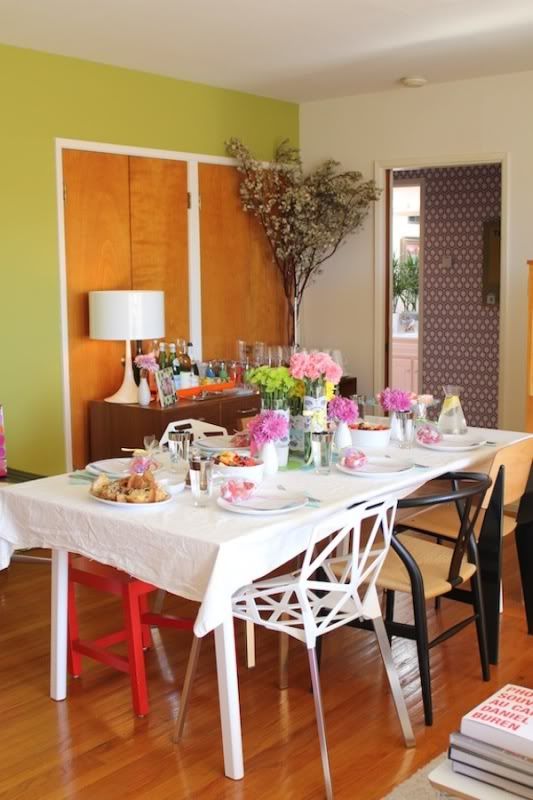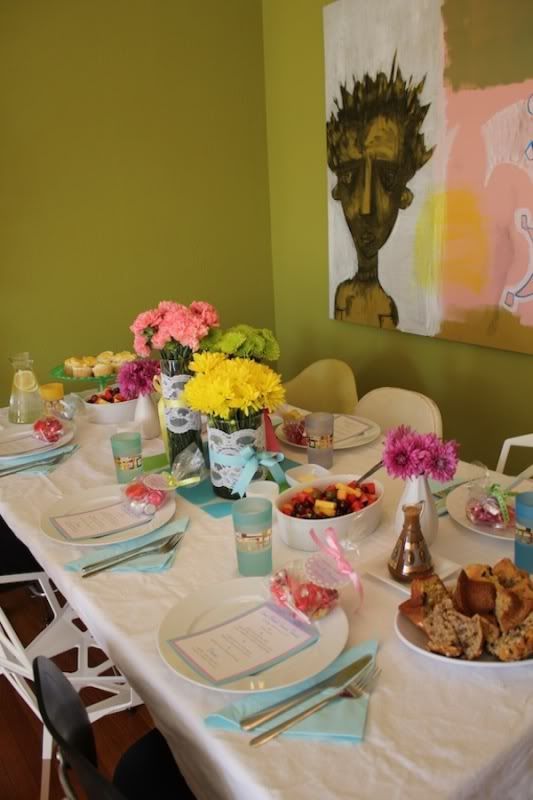 even Nick got into it with a few purple poms
soundtrack: Ritorna-Me by Dean Martin....this is what I walked down the aisle to - how about you? xoxo