I was super excited to get an email a few weeks ago announcing that famed, family owned (California's oldest family owned vineyard in fact) Sonoma vineyard, "Gundlach Bundschu" (gun, lock, bun, shoe), or "Gun Bun" as it is affectionally called, was hosting it's annual member's holiday party. I had just joined in July (I have allowed myself three wine club memberships...this was my third so I had to make it good) and was thrilled to learn that they would be hosting the member party in their amazing hillside caves....! Even more thrilling was my hubby agreed to accompany me along this tasty trip North into wine country. Not usually one for the grapes, that guy.
Gun Bun has been family owned since the original 400 acres were purchased in Sonoma in 1858. Today you'll find sixth generation wine makers and family members running the business and doing a darn good job doing so. The grounds of Gun Bun are beautiful.....several areas to picnic and take in the sweeping views of rows and rows of vines and the Sonoma landscape.
We braved the stormy weather that was brewing over the Bay Area the whole week and ventured into wine country for an afternoon of holiday cheer, gift giving (GB collected toys for children and waived their tasting fee all day), tasty snacks, delicious wines and a favorite part for me....sharing an afternoon doing all of the above with my hub.
"When It Rains, We Pour" was the first sign we saw getting into Sonoma.....you know you're going to have a good day.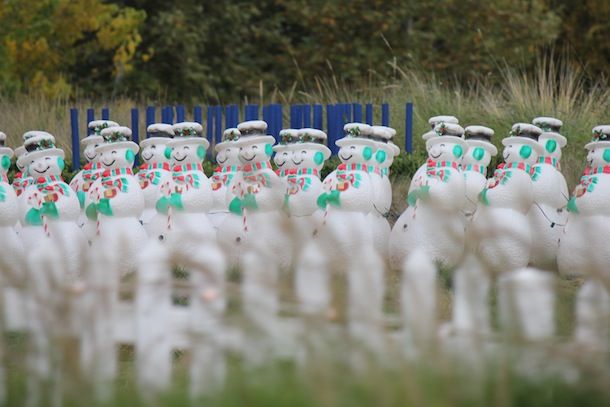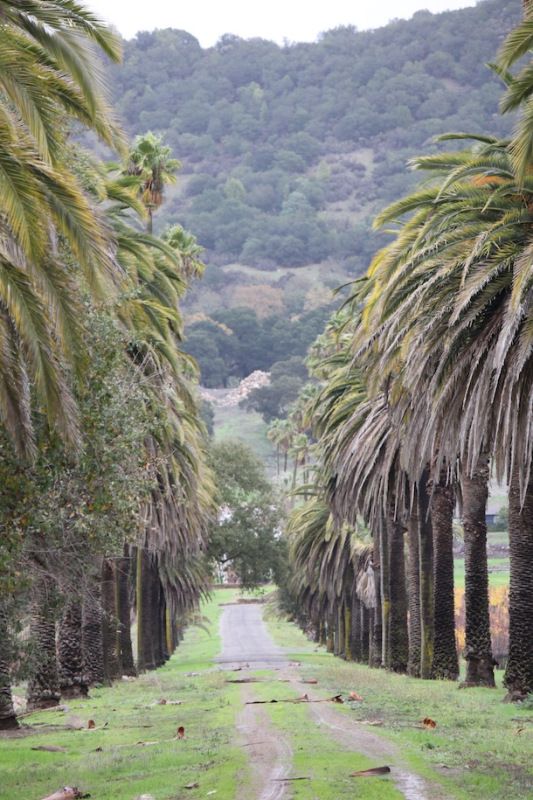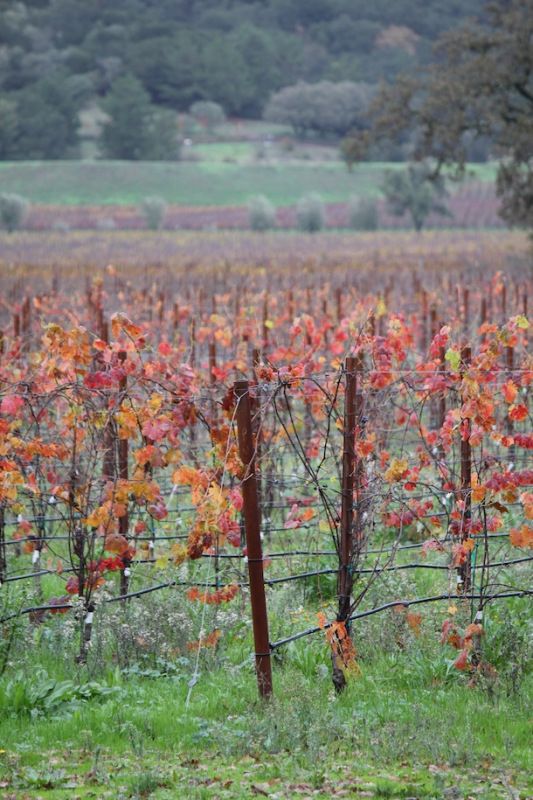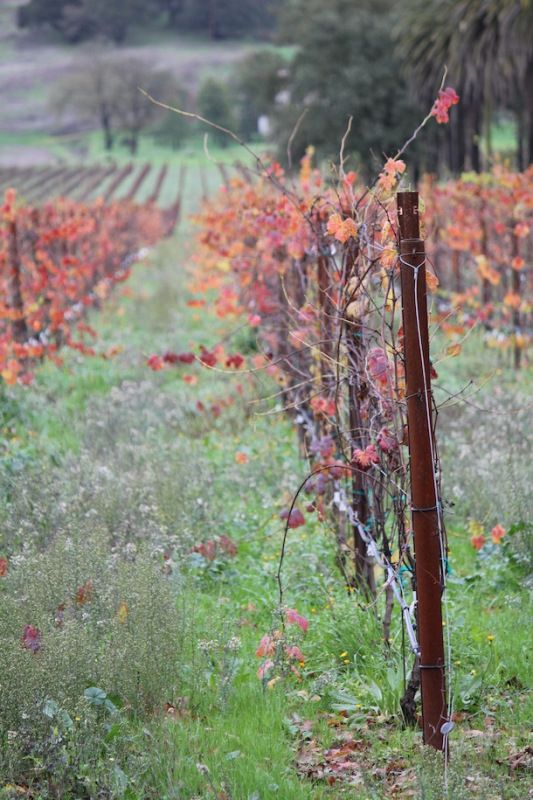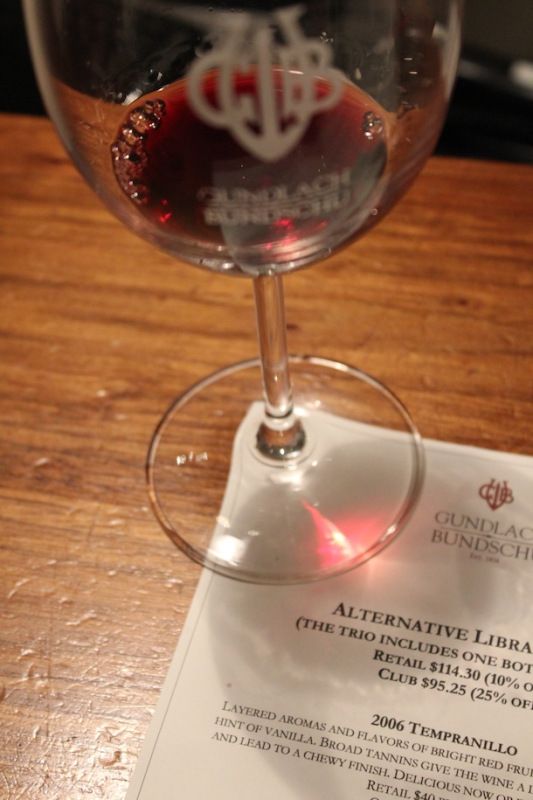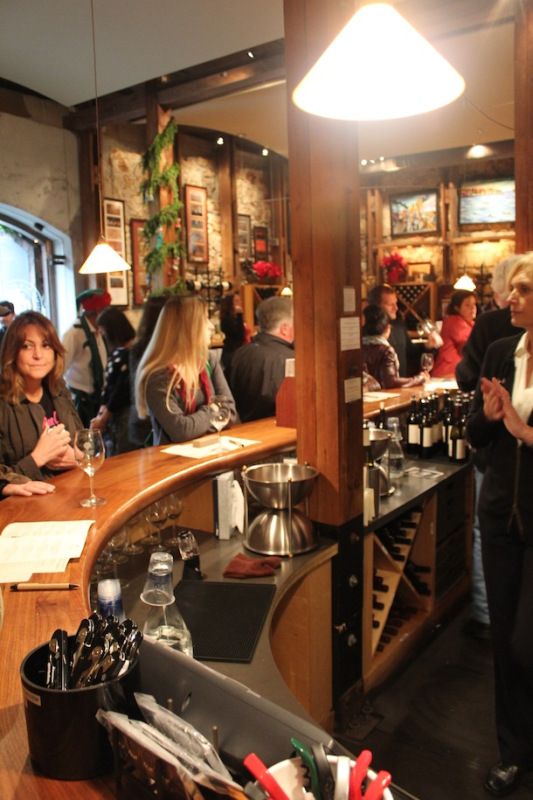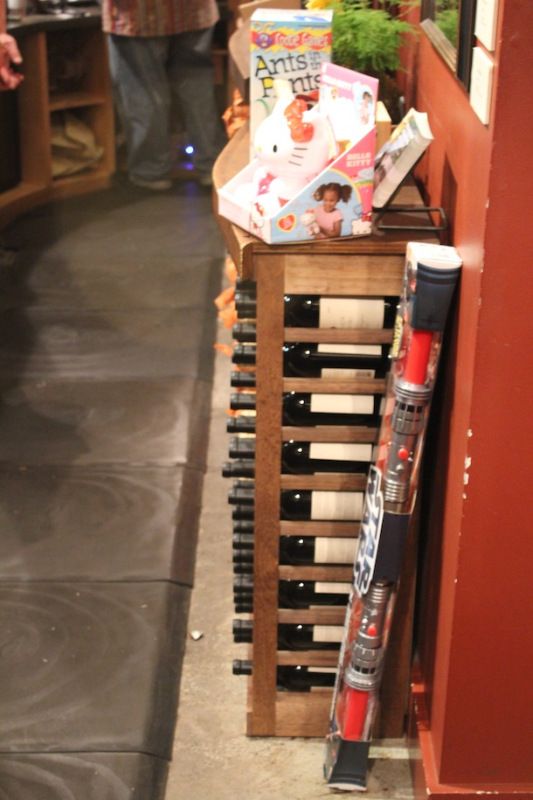 Hello Kitty and Star Wars toys from us...'natch!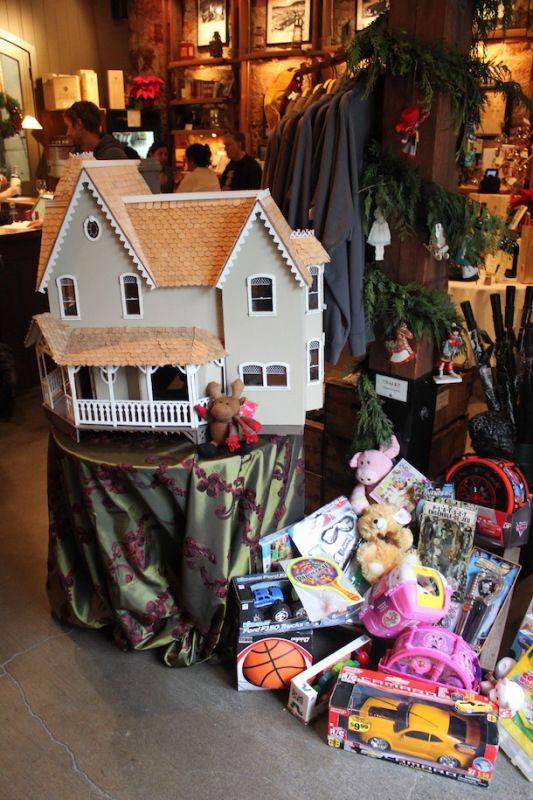 a beautiful handmade dollhouse by a local artisan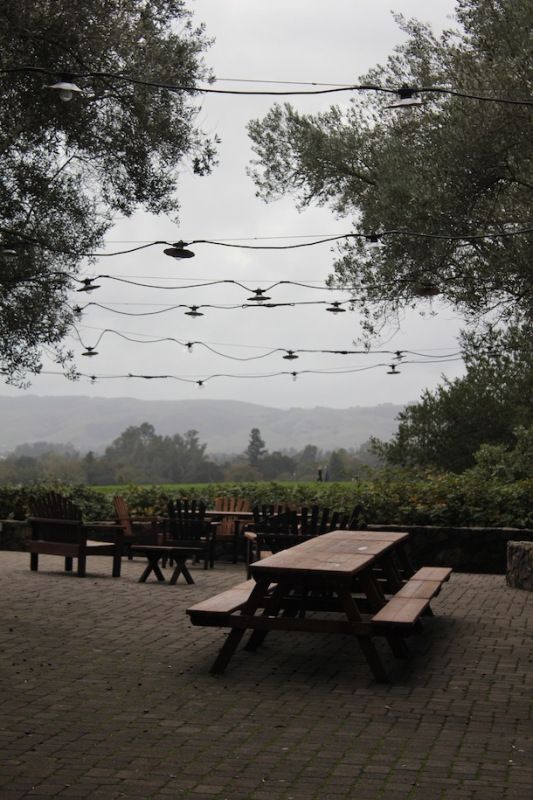 entrance to the Gun Bun caves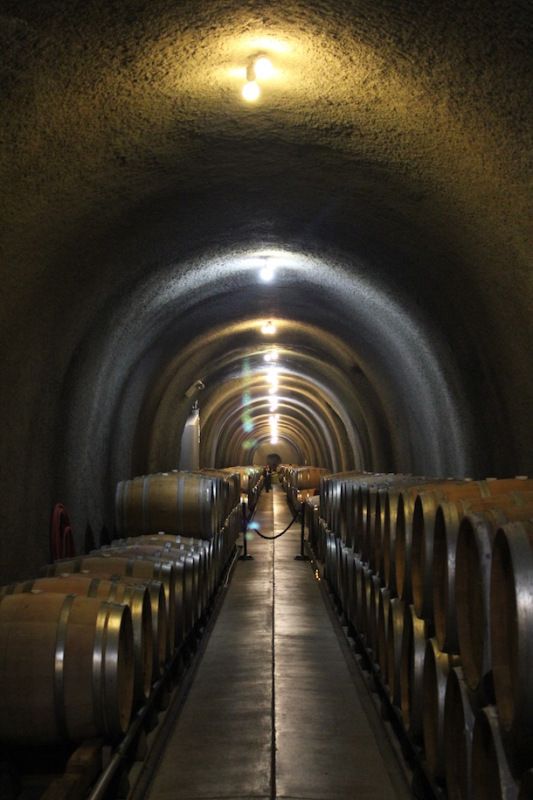 private dining/tasting room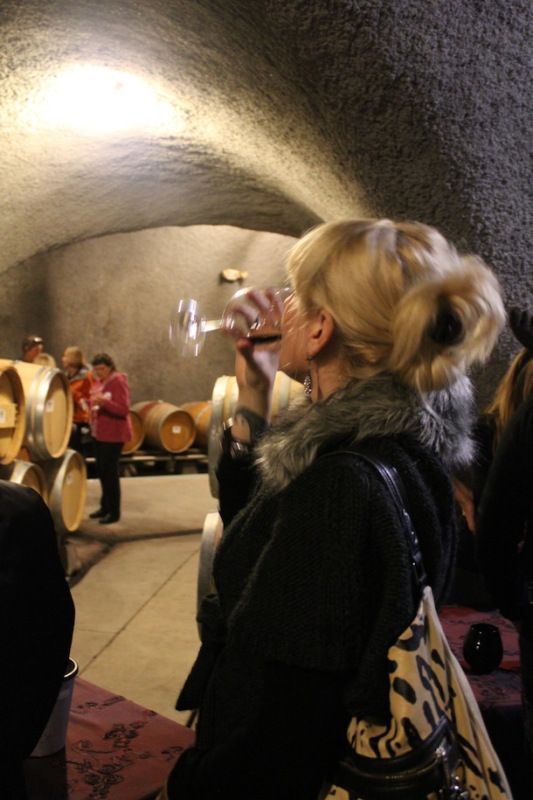 knocking it back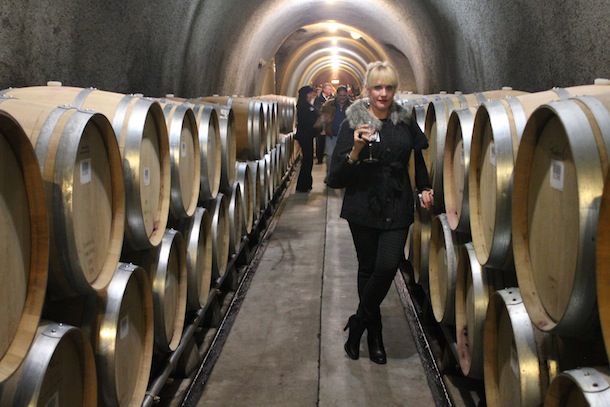 heaven!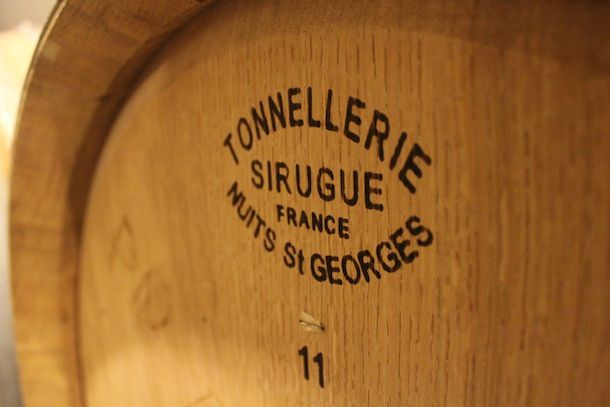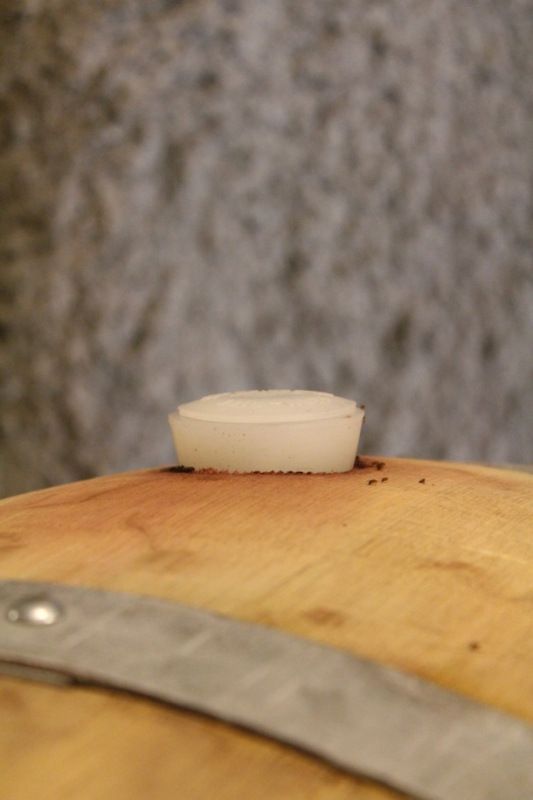 us!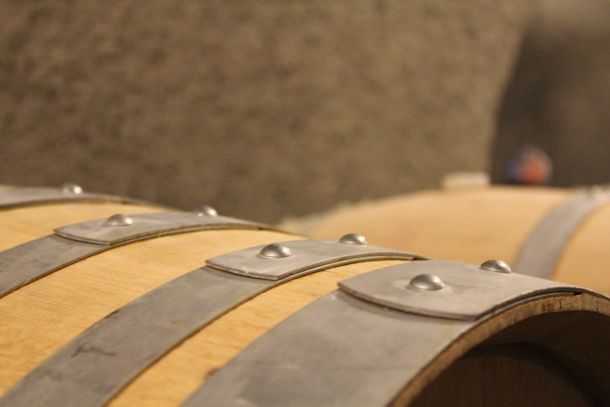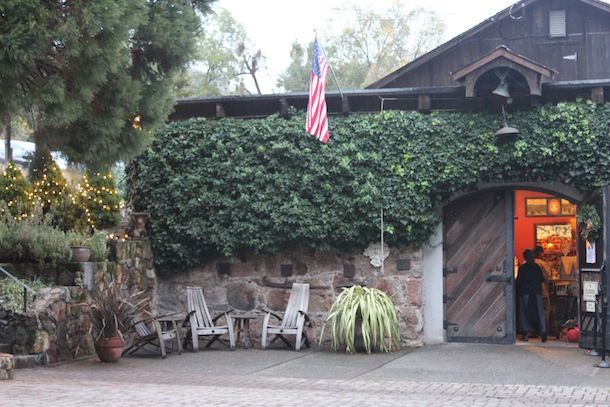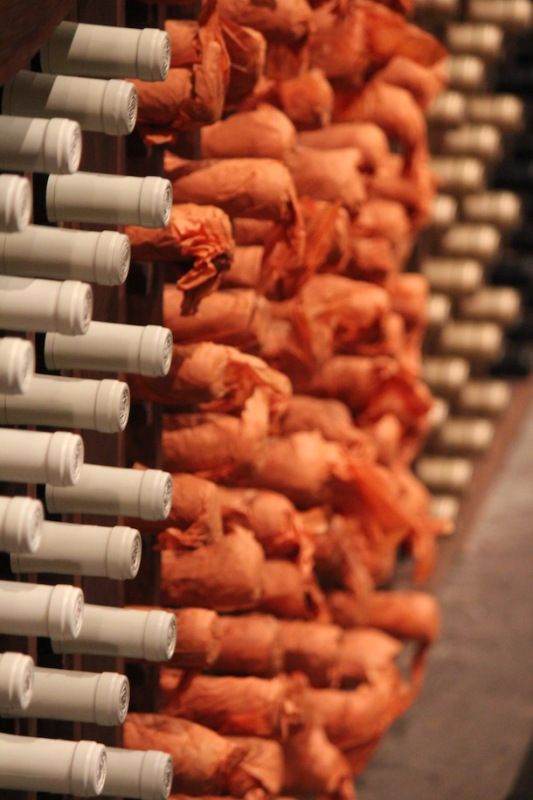 We'll skip the soundtrack and go straight to this hilarious clip about our dear friend, "Merlot":