On my last post I told you that I would be posting photos from my visit to the "House of Dance and Feathers" in New Orleans.....well, here you go.
My girlfriends and I read about Ronald Lewis's self made museum in his backyard from the Ninth Ward Rebirth Bike Tours description online. We unfortunately didn't plan enough ahead of time to take this tour, but we did go out on a limb to see if Mr. Lewis had any time for us to visit his museum. He picked up on the first ring and said, sure, what time would we like to come over....thank god. Our interest in the Mardi Gras Indians and Social Aid and Pleasure Clubs had peaked significantly from our activities the day before....Second lining behind the Money Wasters Social Pleasure Club's 38th annual parade....we were anxious for more.....to have a better understanding of the world we paraded with the day before and barely were able to scratch the surface on. And who better than to learn from an actual Mardi Gras Indian?!
Mr. Lewis's original museum was lost in the aftermath of Hurricane Katrina. He has rebuilt and opened his doors wide open to anyone who want to visit. We showed up to his home museum in the Ninth Ward not exactly knowing what to expect....we left there with hearts full of appreciation, wonder and energy.
We didn't expect that Mr. Lewis would sit down and share SO much. What did we want to know? What could he give us information wise....what could he show us....? He gives so much time (all donation based, you give what you can/want) and does so with such a calm and generous manner that you leave wanting to be a better person. It was a fascinating and educational look into the history and structure of a culture of New Orleans that I was never taught in school. One that I am finding that very few people know about. But it is a beautiful history that arose from during times of ugly acts of human greed, exploitation and disregard. I cannot urge you enough to make this your priority stop next time you go to Nola....I promise, promise, promise, you will not be sorry.
two of my favorite things....glitter and shoes!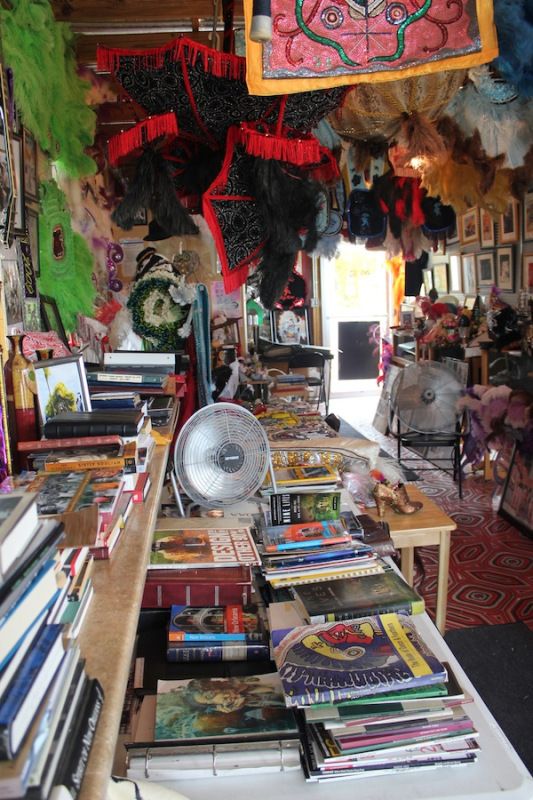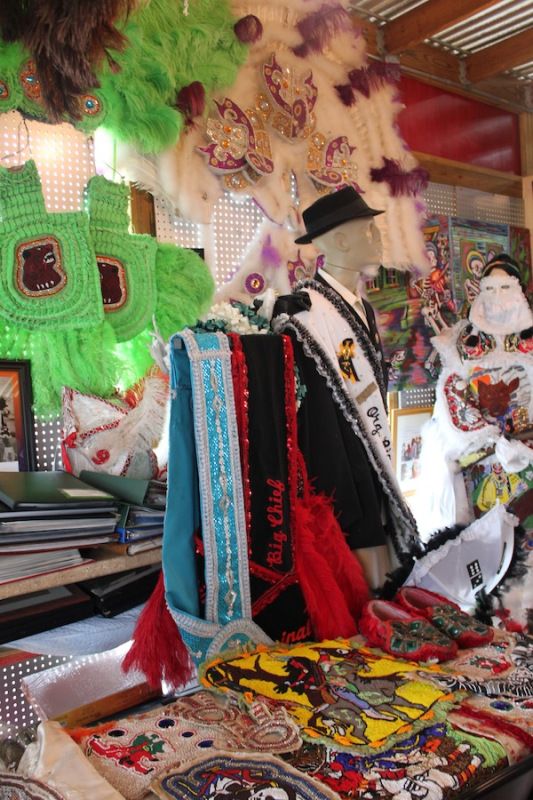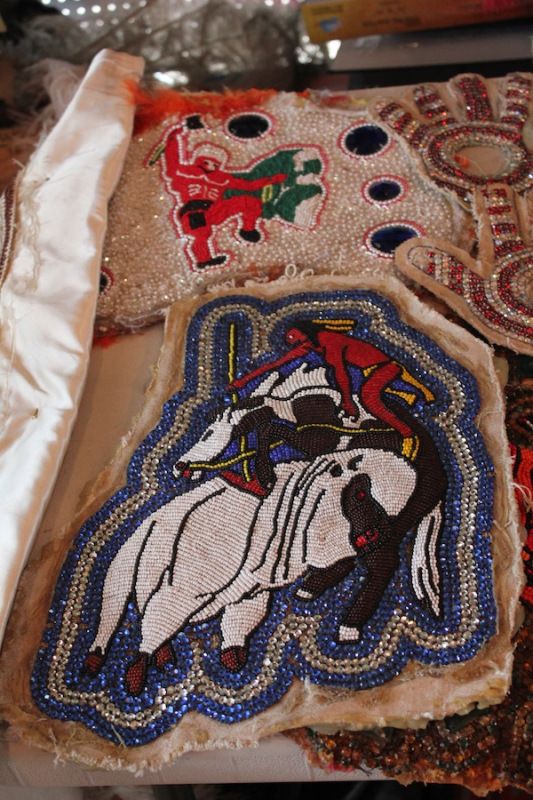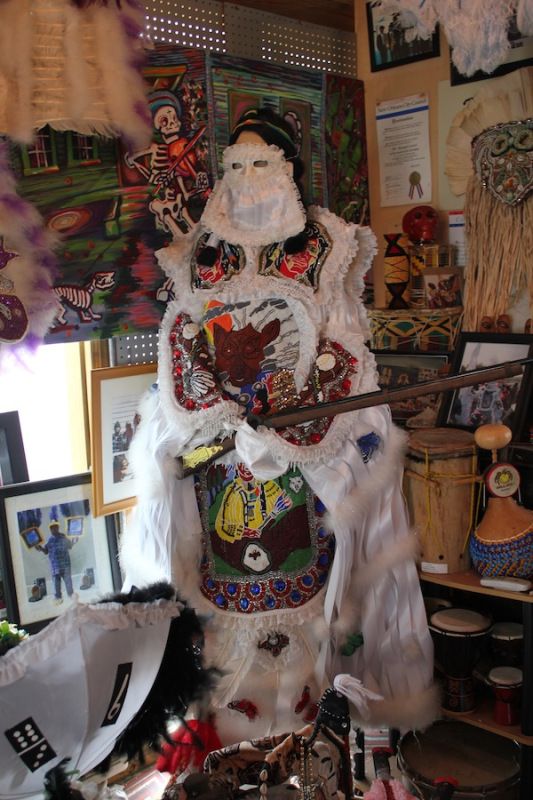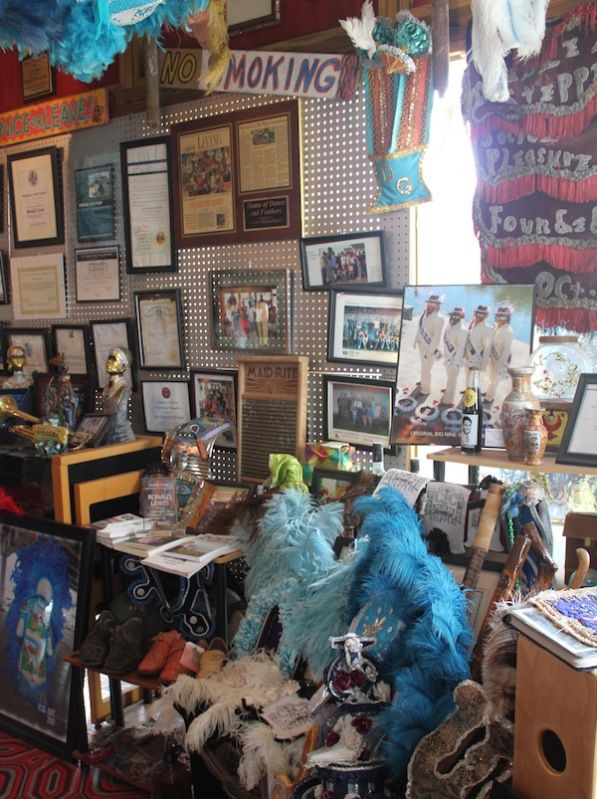 Ronald Lewis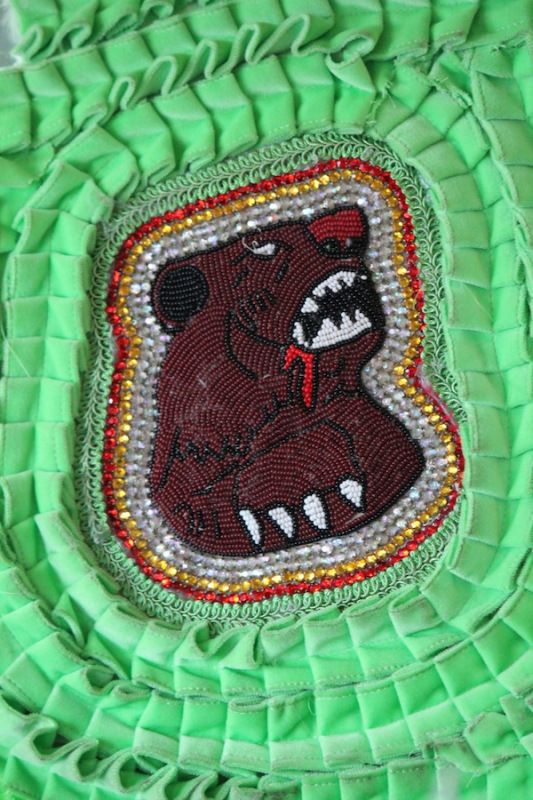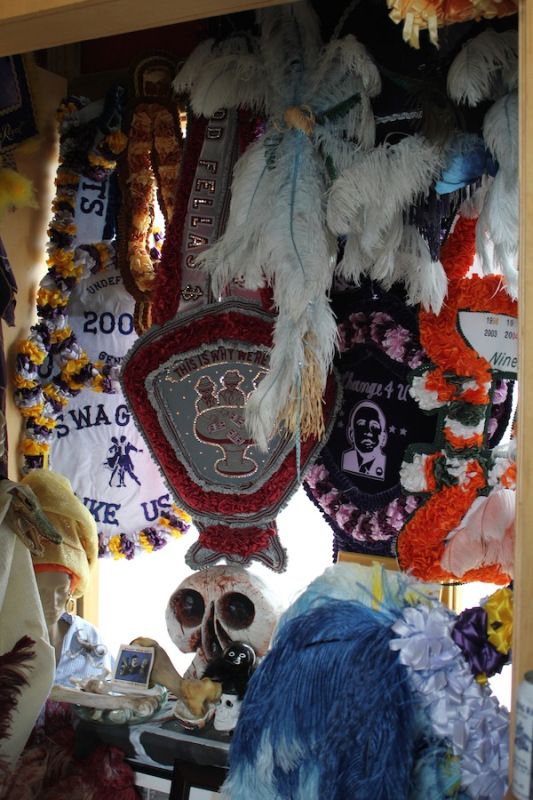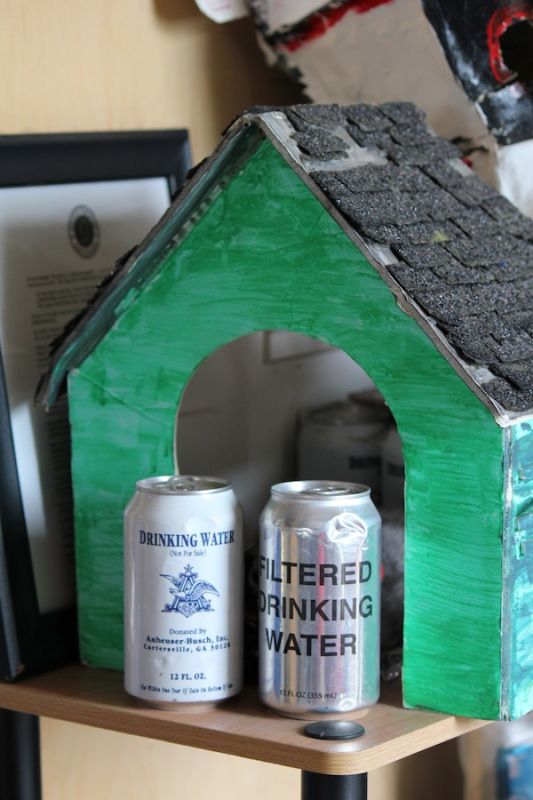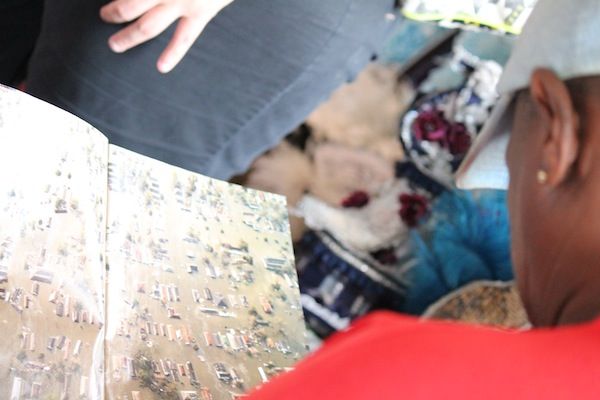 We spent some time talking about Katrina...not only about the devastation but the huge misconceptions of neighborhoods wiped out from Katrina....Mr. Lewis's included. Here he is looking at a photo of his neighborhood post Katrina.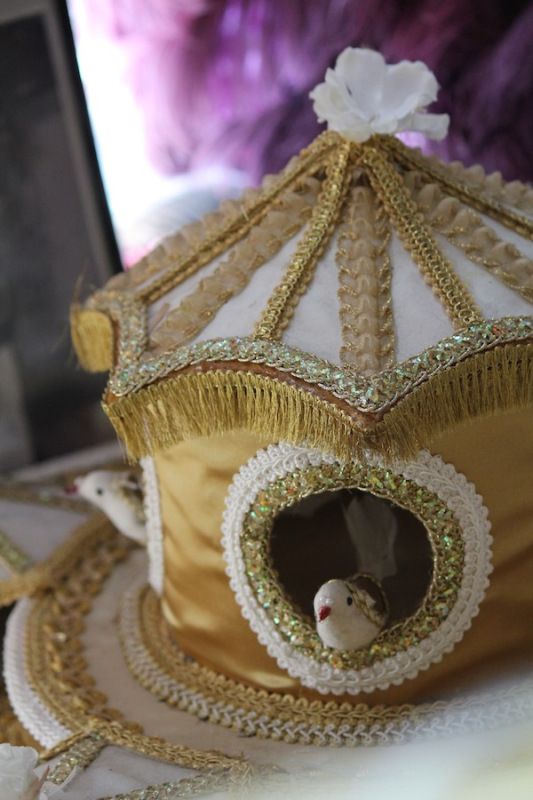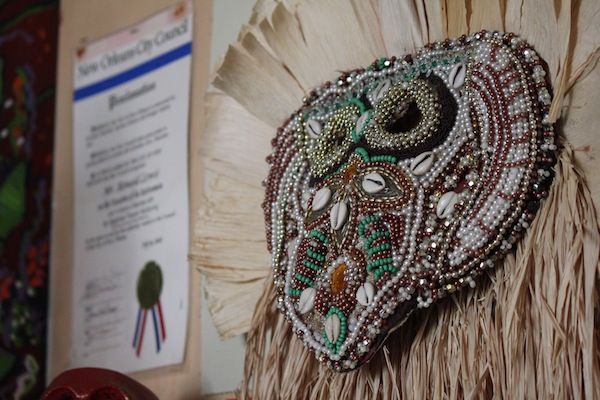 '65 for Betsy and '05 for Katrina
All photos by janel holiday design and may not be used without written permission.