A few weeks ago I met up with my sweet momma for some MUCH needed mother-daughter times.....typically these consist of many laughs, hearty talks, relaxing walks, wine tastings, salad sharing meals and several random sightings and encounters with "interesting" people that turn into funny memories and jokes for years to follow......for this encounter we ventured to a halfway point for us....Avila Beach on the beautiful Central Coast of California. It is easy to zip by this small, quaint coastal town in search of larger cities, but can I please recommend that you stop, take it in and smell the salty air?! It is a sweet little town boasting beautiful old growth sycamores, oaks, tons of local produce, tidy beaches and a friendly locale. The stars shine bright with the absence of the (not missed) typical city lights that seem to be a constant.....you can relax here and we did so at Sycamore Mineral Springs Resort and Spa.
Sycamore Mineral Springs Resort sits atop 100 acres of hot mineral springs. Need I say more?!
Every room comes with it's own private hot tub....we chose a sulfur tub (versus fresh water) because of it's healing properties. True to the facts, we fell fast asleep like babies the first night after taking a sulfur soak under the tree canopies and stars. A second soak the next morning post a healthy breakfast left us feeling blissed out, yet strangely energetic for the following day.
path to our room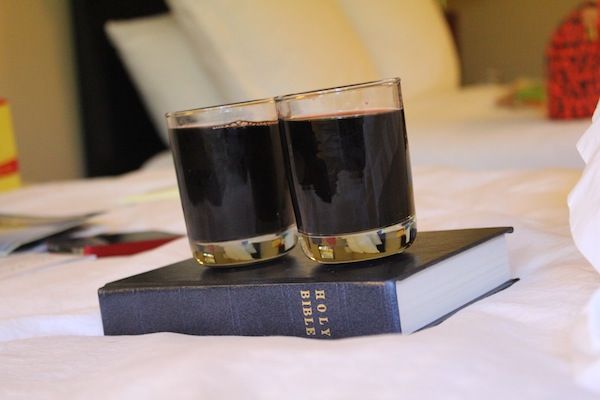 what? we needed a hard surface...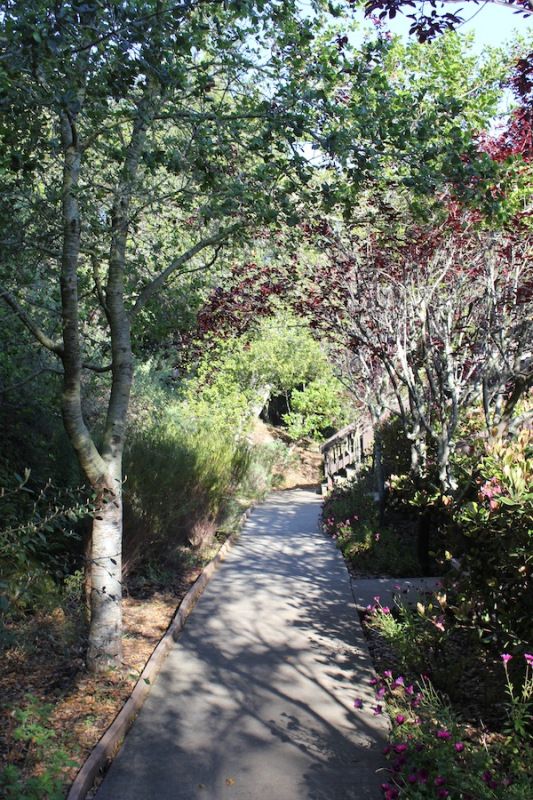 You can also rent different size tubs by the hour with groups....the tub sizes vary so there are quite a few to choose from. I love the funkiness of the stairs reaching to all the tubs set in the hillside....a little California hippy?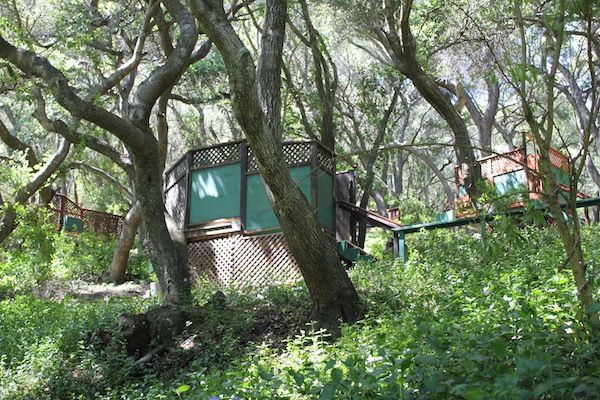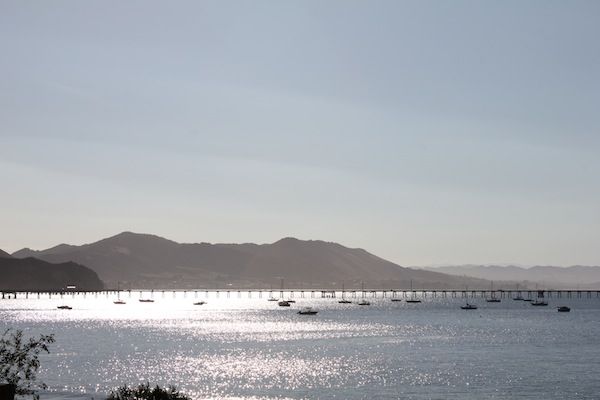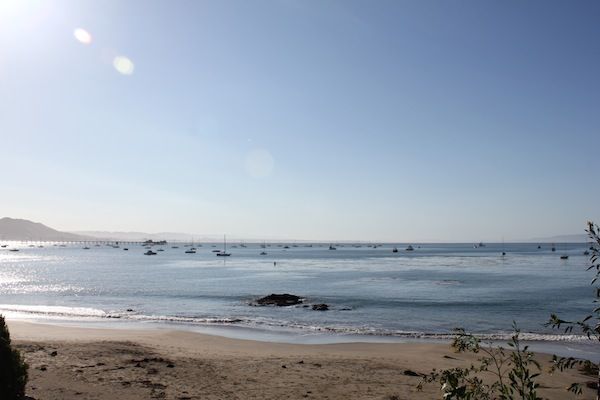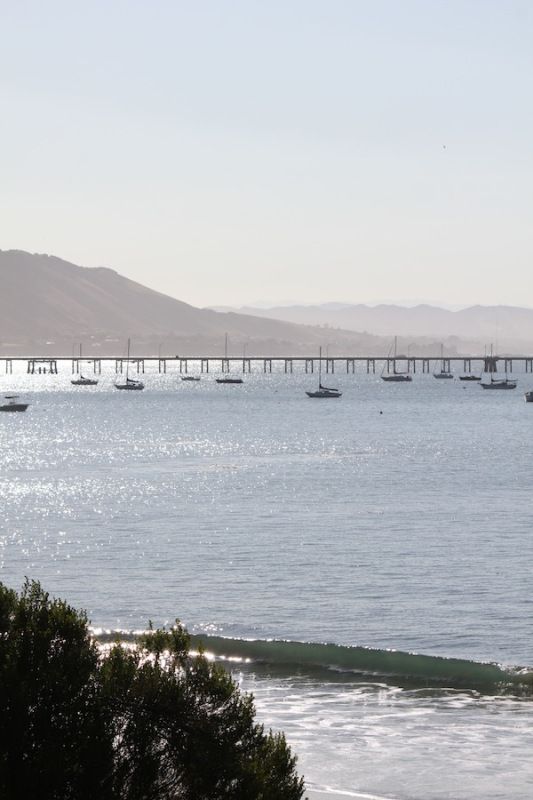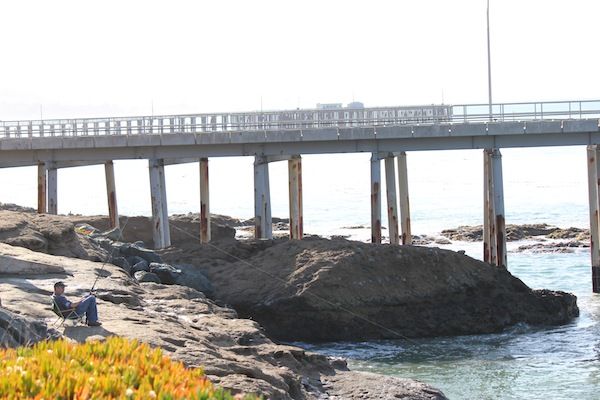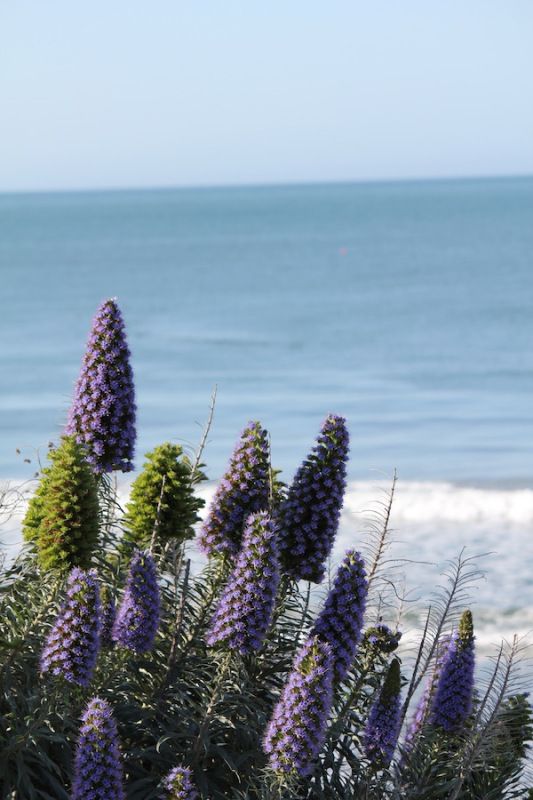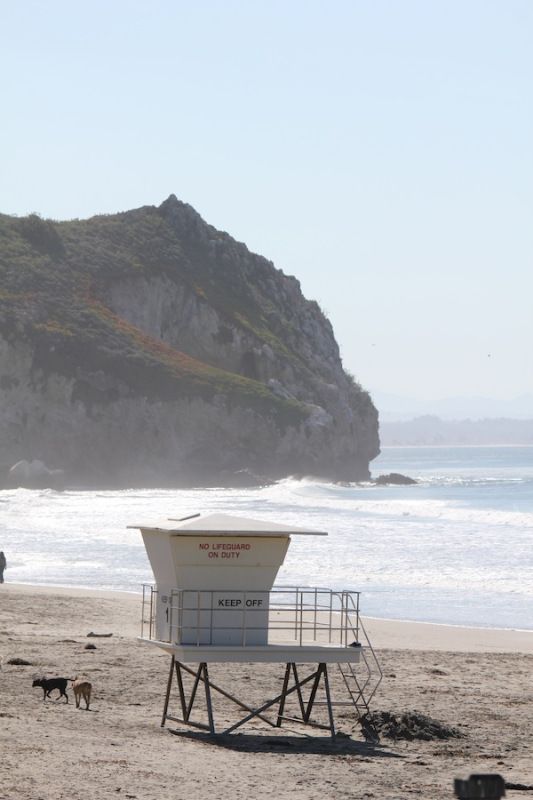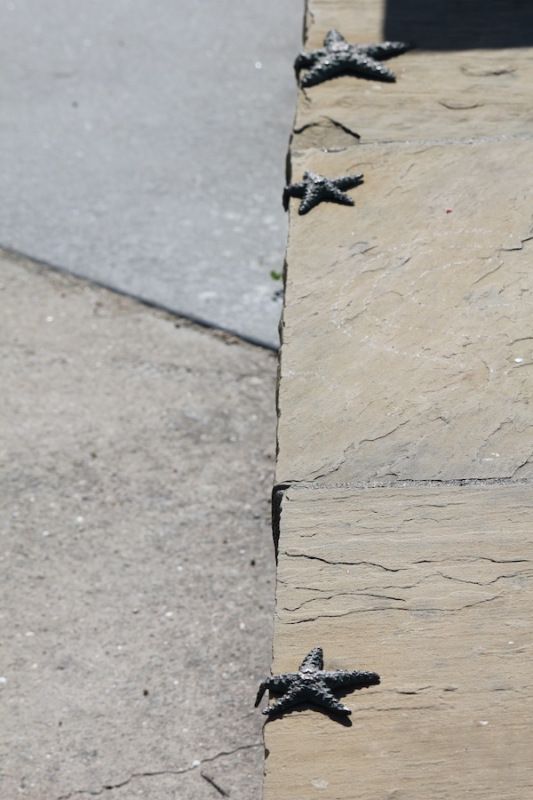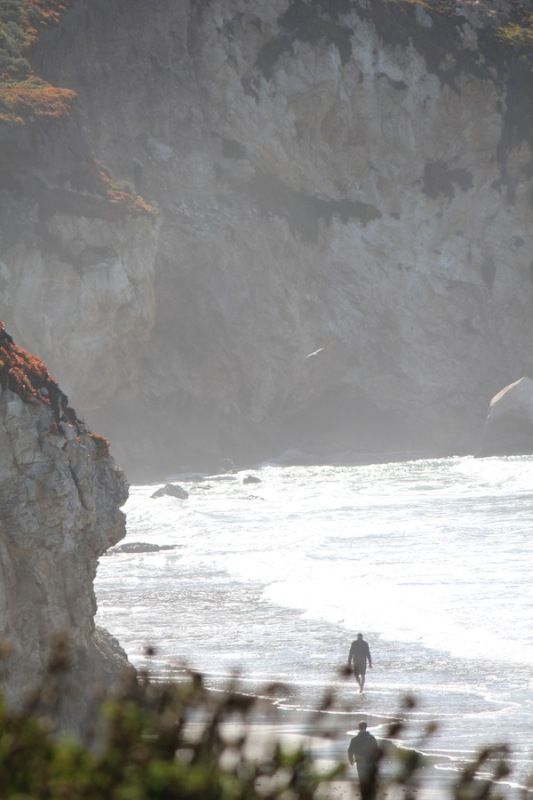 We left Avila Beach and ventured North, stopping where we pleased and appreciating whatever it is we happened to come across. Morro Bay found us parking next to it's super star "Morro Rock" - a historical landmark that anchors the city. Morro Rock is a 581 foot volcanic plug located offshore from Morro Bay. It's massive beauty lures visitors to it and in turn you're treated to beautiful vistas and nature at its best.
Morro Rock....see the truck in the bottom right hand corner?!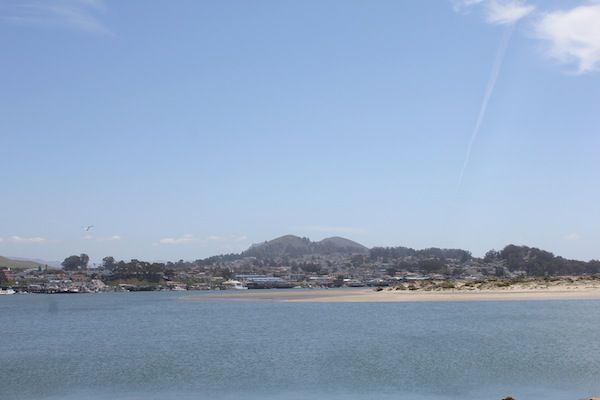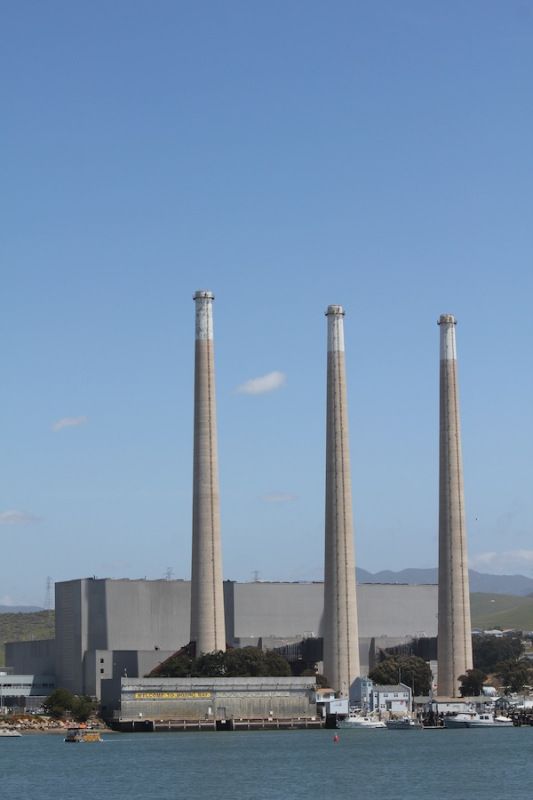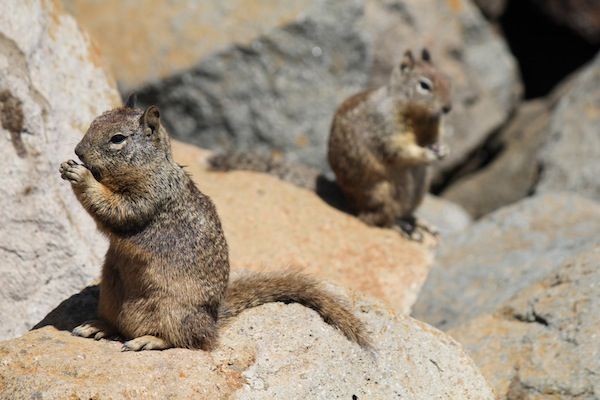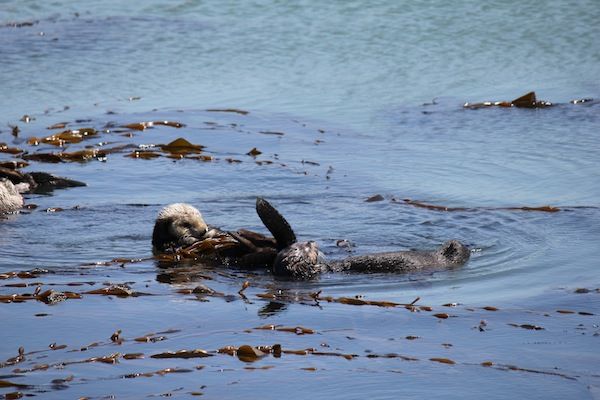 sea otters!!
there is a sea otter BABY if you look closely....squeal!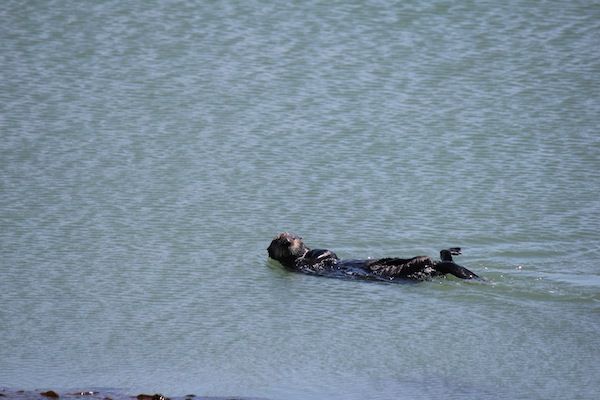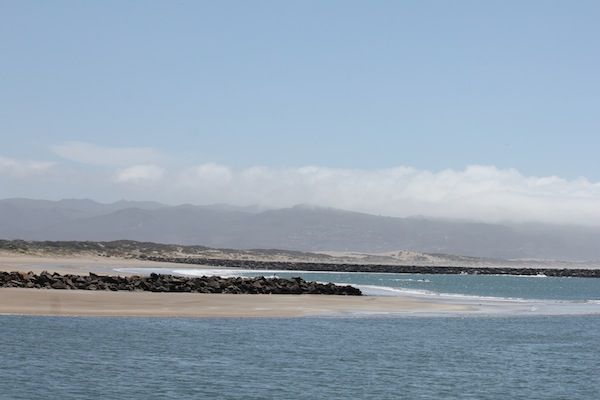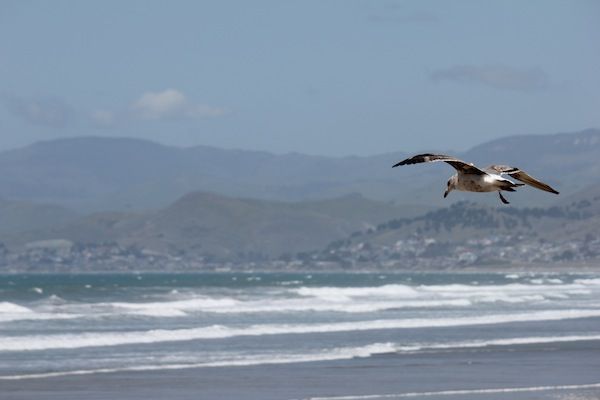 all photos by janel holiday design...use with photo credit is appreciated.
I'm a huge fan of road trip music and playlists...one of my albums I listened to on heavy rotation while cruising the 280, to the 101, to the 85, to the 1 (see, I am from Southern CA), is Rilo Kiley's "Take Offs and Landings":